Rappler Misleads Readers Regarding Scientific Consensus on COVID Policies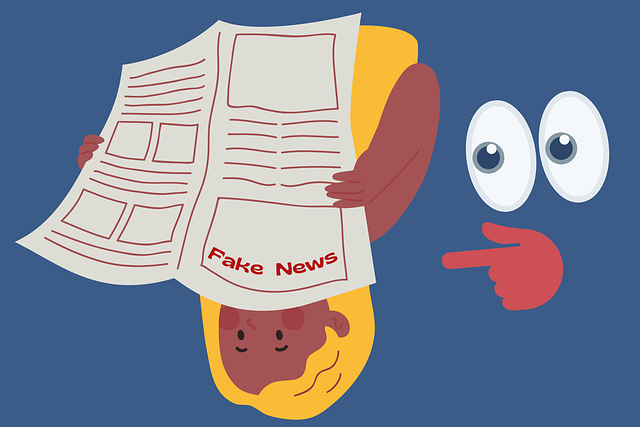 In a November 8, 2021 article published by Rappler, Herbie Gomez reported that several leaders of local government units (LGUs) have received cease and desist orders from anti-vaccination advocates. Among these LGU officials are Cagayan de Oro Mayor Oscar Moreno and Misamis Oriental Governor Yevgeny Emano.
According to the report, anti-vaccination supporters held their resistance towards the government's COVID-19 pandemic response to a new level, as they threatened to sue local officials by implementing "unscientific and extreme COVID policies."
Gomez added that Mayor Moreno checked and read the documents and said: "It's a mere scrap of paper that has no legal or factual basis. It doesn't deserve to be dignified."
Also, Governor Emano rejected the group's demand, saying he would continue to implement what was required of local governments and follow the policies laid down by the national government. He advised the anti-vaxxers to go to court.
Rappler also said, "The Cagayan de Oro group however is not acting alone – it is a part of a larger, growing movement that has taken a battle posture against the scientific consensus on the COVID-19 pandemic and the government response to the health crisis."
Editor's Note: First, we would like to thank various individuals who have taken the initiative to distribute the Cease and Desist document to their local leaders. Only through the concerted action of Filipinos will we be able to overcome this tyranny being imposed on us by the people we elected as leaders. Being noticed by Rappler, despite the apparent bias in their reporting, is a confirmation that we, the CCH team and all the nameless individuals on the ground, are making an impact.
Second, Rappler's claim that COVID resistance is going against the scientific consensus on the COVID pandemic is totally false. What is true has been the massive suppression of tens of thousands of scientists and doctors questioning the scientific consensus on COVID-19 [World's best scientists and top physicians sign Rome Declaration: Policies by governments may be crimes against humanity, The Great Barrington Declaration: Life must return to normal for the healthy, the vulnerable must be protected, Facebook whistleblowers reveal to Project Veritas how the company plans to curb vaccine hesitancy, Youtube removed 500,000+ videos under its one-sided COVID rules, BMJ Editor: Science is being suppressed for political and financial gain, The Pandemic of Censorship].
Third, by inserting the seemingly innocent line, "The…growing movement that has taken a battle posture against the scientific consensus on the COVID-19 pandemic and the government response to the health crisis", Rappler reveals its bias. It is totally sold on the COVID-19 scamdemic. That single statement legitimizes the ignorant and unscientific statements of Mayor Moreno and Gov. Emano and reveals Rappler's own ignorance of the science.
Fourth, Rappler lived up to its bias and lack of journalistic rigor by not interviewing Nicanor Perlas, and has instead, quoted pro-vaccine leaders who have no idea what they are up against. This shows that Rappler is not about giving unbiased reporting and bringing the truth of both sides to public scrutiny. Instead, they are actually manipulating the public to believe in something unscientific and false in many of its details.
We think that this Rappler article is nothing more than a diversionary tactic – a smear piece that is unworthy of a news organization founded by a Nobel Prize laureate. We expected more from you Rappler. Publishing this article without knowing both sides of the story means that you are not at all impartial and that this piece is meant to erode the credibility of people resisting COVID tyranny.
What could explain this biased journalism from Rappler? Many people do not know this.
Rappler is a member of a controversial fact-checking global network [1]https://www.poynter.org/ifcn/, https://www.rappler.com/about/frequently-asked-questions-fact-check-project that censors top scientists and health experts who are questioning mainstream COVID policies. Rappler is also a partner organization of Facebook, Google, and Twitter who are members of the Trusted News Initiative, another massive global censorship operation. [Read Trusted News Initiative or Corrupted News Initiative? Mission: Systematic censorship of the world's top public health experts. See also, The Trusted News Initiative – A BBC led organisation censoring Public Health experts who oppose the official narrative on Covid-19].
Maria Ressa, the founder of Rappler, was awarded the Nobel Prize for her coverage of extrajudicial killings (EJKs). With these vaccines, we have an instrument that is killing and harming tens of thousands of Filipinos, and Rappler, because of its bias, has not undertaken the kind of investigation that would have been necessary to uncover the flaws and dangers of COVID policies. Normally vaccines that have killed 50 are taken off the market. Rappler does not find it strange that they themselves are pushing for a product that is slaughtering thousands of Filipinos. Are they now proponents of EJKs, not by gangs, but by bioweapons? [see Nicanor Perlas Asks the Duterte Government to Cease and Desist Extreme and Unscientific Covid Policies That Are Killing and Harming Filipinos and Destroying the Country]. If so, the Nobel Prize award is empty.
We want to remind Rappler that in May 2020, you ignored an open letter for Rodrigo Duterte sent to you by Nicanor Perlas. The Open Letter and the attached Briefing Paper summarized an integrated pandemic response that was based on the same scientific facts utilized by Sweden in their pandemic policy. If you and the rest of the mainstream media did not censor that letter, then Filipinos would have known as early as 2020 that lockdowns were unnecessary, and that we didn't need to wait for vaccines to get out of the pandemic.
The reality is that, for many highly vaccinated countries, the pandemic is starting again, as cases and deaths in these countries continue to increase. Vaccines are now creating a real pandemic of the vaccinated. How can you continue to take the position that the vaccines are our saviors when the evidence is already showing that these vaccines are going to fuel another pandemic? [We have an entire section below detailing this. If your investigative mind is up to the task, we encourage Rappler to read each one of the articles below.]
Has Herbie Gomez or anyone from Rappler read the Cease and Desist document with the true intent of understanding where it is coming from? Or did you simply write that article because you were required by your editors to write something about the growing vaccine resistance in the Philippines? [Also see MANIFESTO AND PRINCIPLES OF UNITY OF THE PHILIPPINE RESISTANCE AGAINST COVID TYRANNY to understand our position].
Because the reality is that, no matter how you spin it, that Cease and Desist document was never meant to undermine government authority. It was written to prevent deaths that will inevitably come due to the misuse of these experimental COVID injections.
If you intend to dismantle our arguments, argue with the science. We welcome any opportunity to speak about our research and the evidence we have gathered in our 19 months of study about SARS-CoV-2. Your refusal to engage in dialogue is nothing more but an act of cowardice. It is a form of censorship, and it has no place in a free and educated society.
And no matter how much you try to malign us, you can never dissuade us from speaking up. Our conscience will not allow us to stay silent, knowing what we know about this scamdemic and the bioweapons produced by Big Pharma.
If Rappler also cares about the health of Filipinos, then the only honorable thing to do is to interview the very person who has written the Cease and Desist Document. Give Nicanor Perlas the opportunity to speak about this. Show the Filipino people that Rappler is not censoring the truth about COVID.
For Governor Emano, we say to you: don't worry, the legal recourse is on its way.
And for Mayor Moreno, this next section is written especially for you. If you think that our position has no factual or legal basis, then it means that you have not read enough. We encourage you to go outside of Facebook and widen your reading list. We have compiled articles and RESEARCHES from INTERNATIONAL EXPERTS who are all in agreement with us: these vaccines are dangerous, useless, and a waste of taxpayers' money. Also, if you are coercing your provincial employees to take the vaccines or risk losing their jobs, then you had better read the Constitution, and RA 11525 again.
We think that Moreno's arrogance means that he has not read the entire document, otherwise, he would have been more careful with his pronouncements. [To see the facts and legalities, read the 86-page Cease and Desist document, Nicanor Perlas Asks the Duterte Government to Cease and Desist Extreme and Unscientific Covid Policies That Are Killing and Harming Filipinos and Destroying the Country.]
Below is the reiteration of our points and to remind each and everyone again why we need to stop the mass inoculation as soon as possible. It will cause more harm than good, the risks outweigh the peddled benefits. You have to note that these covid jabs are experimental and have confirmed dangers. No organization, no employer, and no institution has any right to force you into taking this poison.
Read Original Article
Read Online
Click the button below if you wish to read the article on the website where it was originally published.
Read Offline
Click the button below if you wish to read the article offline.
Co-author Shell Lorenzo