Rappler Misleads Readers Regarding Scientific Consensus on COVID Policies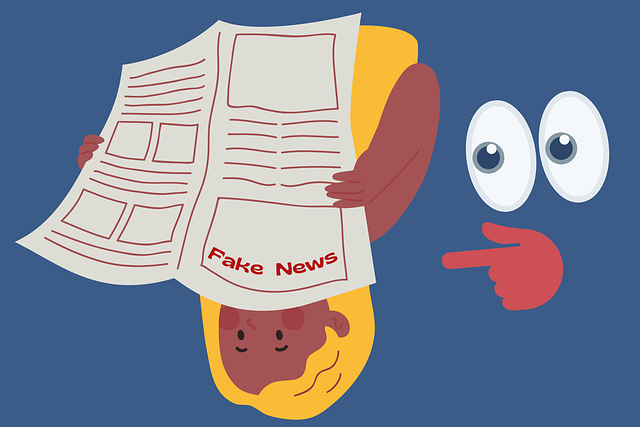 In a November 8, 2021 article published by Rappler, Herbie Gomez reported that several leaders of local government units (LGUs) have received cease and desist orders from anti-vaccination advocates. Among these LGU officials are Cagayan de Oro Mayor Oscar Moreno and Misamis Oriental Governor Yevgeny Emano.
According to the report, anti-vaccination supporters held their resistance towards the government's COVID-19 pandemic response to a new level, as they threatened to sue local officials by implementing "unscientific and extreme COVID policies."
Gomez added that Mayor Moreno checked and read the documents and said: "It's a mere scrap of paper that has no legal or factual basis. It doesn't deserve to be dignified."
Also, Governor Emano rejected the group's demand, saying he would continue to implement what was required of local governments and follow the policies laid down by the national government. He advised the anti-vaxxers to go to court.
Rappler also said, "The Cagayan de Oro group however is not acting alone – it is a part of a larger, growing movement that has taken a battle posture against the scientific consensus on the COVID-19 pandemic and the government response to the health crisis."
Editor's Note: First, we would like to thank various individuals who have taken the initiative to distribute the Cease and Desist document to their local leaders. Only through the concerted action of Filipinos will we be able to overcome this tyranny being imposed on us by the people we elected as leaders. Being noticed by Rappler, despite the apparent bias in their reporting, is a confirmation that we, the CCH team and all the nameless individuals on the ground, are making an impact.
Second, Rappler's claim that COVID resistance is going against the scientific consensus on the COVID pandemic is totally false. What is true has been the massive suppression of tens of thousands of scientists and doctors questioning the scientific consensus on COVID-19 [World's best scientists and top physicians sign Rome Declaration: Policies by governments may be crimes against humanity, The Great Barrington Declaration: Life must return to normal for the healthy, the vulnerable must be protected, Facebook whistleblowers reveal to Project Veritas how the company plans to curb vaccine hesitancy, Youtube removed 500,000+ videos under its one-sided COVID rules, BMJ Editor: Science is being suppressed for political and financial gain, The Pandemic of Censorship].
Third, by inserting the seemingly innocent line, "The…growing movement that has taken a battle posture against the scientific consensus on the COVID-19 pandemic and the government response to the health crisis", Rappler reveals its bias. It is totally sold on the COVID-19 scamdemic. That single statement legitimizes the ignorant and unscientific statements of Mayor Moreno and Gov. Emano and reveals Rappler's own ignorance of the science.
Fourth, Rappler lived up to its bias and lack of journalistic rigor by not interviewing Nicanor Perlas, and has instead, quoted pro-vaccine leaders who have no idea what they are up against. This shows that Rappler is not about giving unbiased reporting and bringing the truth of both sides to public scrutiny. Instead, they are actually manipulating the public to believe in something unscientific and false in many of its details.
We think that this Rappler article is nothing more than a diversionary tactic – a smear piece that is unworthy of a news organization founded by a Nobel Prize laureate. We expected more from you Rappler. Publishing this article without knowing both sides of the story means that you are not at all impartial and that this piece is meant to erode the credibility of people resisting COVID tyranny.
What could explain this biased journalism from Rappler? Many people do not know this.
Rappler is a member of a controversial fact-checking global network [1]https://www.poynter.org/ifcn/, https://www.rappler.com/about/frequently-asked-questions-fact-check-project that censors top scientists and health experts who are questioning mainstream COVID policies. Rappler is also a partner organization of Facebook, Google, and Twitter who are members of the Trusted News Initiative, another massive global censorship operation. [Read Trusted News Initiative or Corrupted News Initiative? Mission: Systematic censorship of the world's top public health experts. See also, The Trusted News Initiative – A BBC led organisation censoring Public Health experts who oppose the official narrative on Covid-19].
Maria Ressa, the founder of Rappler, was awarded the Nobel Prize for her coverage of extrajudicial killings (EJKs). With these vaccines, we have an instrument that is killing and harming tens of thousands of Filipinos, and Rappler, because of its bias, has not undertaken the kind of investigation that would have been necessary to uncover the flaws and dangers of COVID policies. Normally vaccines that have killed 50 are taken off the market. Rappler does not find it strange that they themselves are pushing for a product that is slaughtering thousands of Filipinos. Are they now proponents of EJKs, not by gangs, but by bioweapons? [see Nicanor Perlas Asks the Duterte Government to Cease and Desist Extreme and Unscientific Covid Policies That Are Killing and Harming Filipinos and Destroying the Country]. If so, the Nobel Prize award is empty.
We want to remind Rappler that in May 2020, you ignored an open letter for Rodrigo Duterte sent to you by Nicanor Perlas. The Open Letter and the attached Briefing Paper summarized an integrated pandemic response that was based on the same scientific facts utilized by Sweden in their pandemic policy. If you and the rest of the mainstream media did not censor that letter, then Filipinos would have known as early as 2020 that lockdowns were unnecessary, and that we didn't need to wait for vaccines to get out of the pandemic.
The reality is that, for many highly vaccinated countries, the pandemic is starting again, as cases and deaths in these countries continue to increase. Vaccines are now creating a real pandemic of the vaccinated. How can you continue to take the position that the vaccines are our saviors when the evidence is already showing that these vaccines are going to fuel another pandemic? [We have an entire section below detailing this. If your investigative mind is up to the task, we encourage Rappler to read each one of the articles below.]
Has Herbie Gomez or anyone from Rappler read the Cease and Desist document with the true intent of understanding where it is coming from? Or did you simply write that article because you were required by your editors to write something about the growing vaccine resistance in the Philippines? [Also see MANIFESTO AND PRINCIPLES OF UNITY OF THE PHILIPPINE RESISTANCE AGAINST COVID TYRANNY to understand our position].
Because the reality is that, no matter how you spin it, that Cease and Desist document was never meant to undermine government authority. It was written to prevent deaths that will inevitably come due to the misuse of these experimental COVID injections.
If you intend to dismantle our arguments, argue with the science. We welcome any opportunity to speak about our research and the evidence we have gathered in our 19 months of study about SARS-CoV-2. Your refusal to engage in dialogue is nothing more but an act of cowardice. It is a form of censorship, and it has no place in a free and educated society.
And no matter how much you try to malign us, you can never dissuade us from speaking up. Our conscience will not allow us to stay silent, knowing what we know about this scamdemic and the bioweapons produced by Big Pharma.
If Rappler also cares about the health of Filipinos, then the only honorable thing to do is to interview the very person who has written the Cease and Desist Document. Give Nicanor Perlas the opportunity to speak about this. Show the Filipino people that Rappler is not censoring the truth about COVID.
For Governor Emano, we say to you: don't worry, the legal recourse is on its way.
And for Mayor Moreno, this next section is written especially for you. If you think that our position has no factual or legal basis, then it means that you have not read enough. We encourage you to go outside of Facebook and widen your reading list. We have compiled articles and RESEARCHES from INTERNATIONAL EXPERTS who are all in agreement with us: these vaccines are dangerous, useless, and a waste of taxpayers' money. Also, if you are coercing your provincial employees to take the vaccines or risk losing their jobs, then you had better read the Constitution, and RA 11525 again.
We think that Moreno's arrogance means that he has not read the entire document, otherwise, he would have been more careful with his pronouncements. [To see the facts and legalities, read the 86-page Cease and Desist document, Nicanor Perlas Asks the Duterte Government to Cease and Desist Extreme and Unscientific Covid Policies That Are Killing and Harming Filipinos and Destroying the Country.]
Below is the reiteration of our points and to remind each and everyone again why we need to stop the mass inoculation as soon as possible. It will cause more harm than good, the risks outweigh the peddled benefits. You have to note that these covid jabs are experimental and have confirmed dangers. No organization, no employer, and no institution has any right to force you into taking this poison.
The idea that we can eradicate COVID through vaccines is a myth. This was already well-known in 2020, but the Philippine government (as well as all other governments around the world) have all tried to mislead us into thinking that the vaccines will lead to "herd immunity".
While this is no longer being parroted by mainstream media these days, we must remember that this was the vaccine's early promise.
Former CDC Director: COVID deaths among fully vaccinated more common than we think
CDC Head declares COVID 'vaccines' don't prevent infections or transmissions
Fauci: Early COVID-19 vaccines will only prevent symptoms, not block infection
Iceland epidemiologist says herd immunity cannot be achieved by vaccines
Iceland and Denmark: No herd immunity from vaccines
Mandaluyong City uses new reporting strategy: Shows more vaccinated people getting symptomatic COVID
COVID Data from Israel: 'Alarming and Shocking'
Dr. Harvey Risch: 60% of new COVID patients have received vaccines
Vaccinated people can still get infected with COVID-19
FDA knew there would be many COVID cases among the fully vaccinated
Despite THREE Pfizer COVID Shots Teacher Hospitalized With COVID
60% of those older than 50 who die from COVID are double vaxxed
Vaccinated people can still get infected with COVID-19
Study shows COVID vaccines unable to protect vulnerable groups
Study confirms jabs make no difference in spread of COVID, double-jabbed more prone to Delta infection
No justification for vaccine passports: UK data shows fully vaccinated more prone to COVID infection than unvaccinated
If you think injecting each and every Filipino citizen can usher us back to normal life, then think again. More developed countries have aimed for that and failed. The only way this "pandemic" will end is if governments finally make the political decision to lift all COVID restrictions, regardless of the number of "cases".
75% of new COVID cases in Singapore are vaccinated
Israel, once the model for beating COVID, now has one of the highest infections in the world
Taiwan has More Death from COVID Jab than COVID-19 Disease
Waterford, Ireland: Vaccinated Patients in ICU as High as Total Number of COVID Patients in ICU Last Year
Countries with the highest vaccination rates also facing surge in COVID cases and deaths
New COVID surge in 4 out of 5 top vaccinated countries in the world
World's most vaccinated nation activates new lockdowns as cases rise
COVID spiking in states with high vaccination rate
Florida counties with highest vaccination coverage (50-61%) now experiencing COVID outbreaks
UK Government will Reimpose Restrictions for Those Who Refuse COVID Boosters
Worldwide data from 185 nations prove that the highest death rates are in the most vaccinated countries; we are now in a pandemic of the vaccinated
Austrian chancellor mulls lockdown for unvaccinated
Harvard Study: Vaccines will not end the pandemic
At best, these vaccines will only offer limited protection for 6-8 months, and then a booster shot is required. Are you sure you want to take these vaccines for the rest of your life?
New data shows vaccines useless against COVID in the long-term
Pre-print study from Japan shows Delta will acquire complete resistance to current COVID vaccines
Document from Public Health England shows Delta less deadly than original strain, vaccinated more vulnerable to Delta variant
Finland study shows vaccines, universal masking, useless against Delta variant
Vaccines do not fully control Delta variant: Majority of COVID deaths are from vaccinated. Evidence of dangerous ADE at work
Top FDA virologists, WHO scientists: No credible evidence for COVID booster shots
WHO: Experimental vaccines might not work for new SARS-CoV-2 variants
'Pandemic of the Unvaxxed' is a False Narrative
The evidence is in: Vaccines have failed, more dangerous than the virus
COVID 'vaccine failure' more likely if you have a weakened immune system
Expect failure and adverse reactions with coronavirus vaccine
Vaccines may turn out to be deadlier than COVID
Even before the vaccines, the recovery rate for COVID has been very high (for the Philippines, it never went down below 96%). This could only be due to two things: either COVID has not been as deadly as we were led to believe, or there is a way to treat COVID patients that are not being promoted by our health authorities. [Our research shows both to be true].
Thousands of experts around the world have publicized their experience: COVID is treatable with tested drugs that have long-term safety data.
Dr. Peter McCullough: Successful early treatment for COVID makes vaccines unnecessary
PRINCIPLE Trial confirms Budesonide shortens recovery time in non-hospitalized COVID patients
Second Part of Principle Trial Confirms the Budesonide effective for Early Stage COVID
A Guide to Home-Based COVID Treatment
No need for vaccines: Clinical trial shows alternative treatment can reduce COVID hospitalization by 90%
New study: Hydroxychloroquine is effective and safe for the treatment of COVID-19
Italy's Council of State OK's hydroxychloroquine as treatment for COVID-19
Singapore study shows throat spray and hydroxychloroquine reduce risk of COVID-1
Tokyo Metropolitan Medical Association Chairman: Now is the time to use Ivermectin
India's Uttar Pradesh moving towards being covid-free, Ivermectin central to virus control
Studies show Aspirin lowers risk of COVID
Data also shows us that people who are truly at risk of COVID are those who are immuno-compromised, such as the frail elderly and the ill. If you are a healthy individual, you should have no trouble recovering from the disease. The good news is that, once you recover from COVID, you will have gained long-term immunity that can protect you even from new variants of the virus.
Hundreds of Researches Confirm Natural Immunity is Complete and Longer-lasting, More Powerful than COVID Vaccines
Geert Vanden Boosche: Natural immunity, not vaccines, will create herd immunity
Immune system has 27x more protective power than vaccines: Case for COVID vaccine passports demolished
New study on natural immunity opens a way to fight vaccine mandates
New study: T-cells induced by COVID infection can respond to new SARS-CoV-2 variants
Our immune system evolves to fight coronavirus variants
The Science is Clear: Our Immune System Can Confer Natural Immunity Against COVID and its Variants
Researchers find life-long immunity to Spanish flu, can natural immunity to SARS-CoV-2 offer the same?
Natural immunity triggered by COVID infection superior to vaccine-induced immunity
Johns Hopkins professor: Ignore the CDC, natural immunity works
Pro-vaccine immunologist: "I would probably prefer to have natural immunity"
Pfizer Scientists Caught on Camera: Natural Immunity Better than Covid Injection
What few people realize is that the mass inoculation in the middle of a "raging pandemic" could lead to new, more dangerous variants being created. The vaccine pressure will force the original virus variant to mutate so that it can survive.
How likely will a more dangerous variant arise due to vaccine pressure? According to experts: it is highly likely if we continue with the kind of vaccine rollouts we are doing at present.
Nobel Prize Winner: Covid vaccine is creating variants that can escape vaccine-induced immunity
Pro-vaccine expert on"immune escape", mass vaccination, and the creation of "uncontrollable monster" viruses
Vaccinated are the Superspreaders
Study shows vaccinated people play role in creating more dangerous COVID variants
Research shows fully vaccinated individuals infected with COVID have become presymptomatic superspreaders
COVID Vaccines Do Not Prevent Transmission, Will Lead to a Variant Killing 35% of People it Infects
Dr. Robert Malone: COVID vaccines are causing the virus to become more infectious
Vaccines will lead to the rise of new pandemics as they impair the normal functioning of our immune systems. Can you imagine what can happen when you combine a new, deadly variant of the virus and an impaired human immune system?
Covid-Injection Lowers Natural Immunity by five- to six-fold
Research suggests Pfizer-BioNTech COVID-19 vaccine reprograms innate immune responses
Pathologist Reports 20-fold Increase of Cancer Diagnosis Among Vaccinated Patients
UK Government Data: Vaccinated are Seeing their Immune Response Plummet by About 5% Each Week
The biggest public health threat is not a virus but a weakened immune system
Millions of people worldwide have suffered the side effects of these vaccines. Many have experienced an untimely death. In each case, the government has denied the existence of vaccine-related adverse events. And as Big Pharma is immune from any liability, no single vaccine developer has accepted that there is something wrong with their products. If you experience an adverse effect due to these vaccines, then you are on your own.
W.H.O's VigiAccess Shows More than Two Million Adverse Events Following COVID Vaccination
VAERS Reveals 100% of Covid-19 Vaccine Deaths were Caused by Specific Lot Numbers
MIT Scientist on COVID vaccine: "Don't go near it"
Vaccine-injured Speak Out: DO NOT TAKE THE VACCINE
Dr. Vladimir Zelenko Testifies Before the Rabbinical Court, Calls COVID Jabs "Death Shot"
Dr. Tess Lawrie: COVID vaccines unsafe for human use
The Pandemic of Heart Attacks Caused by Blood Clots
AstraZeneca and Pfizer jabs associated with serious new side effects
COVID vaccinations causing 50x the adverse effects of flu vaccines
Experts: Vaccines will cause side effects
COVID vaccines kill two people for every three lives it saves
AAPS: Blood clots happen with all COVID vaccines
Do COVID vaccines disrupt women's menstrual cycles?
New York Times: Some recipients of experimental COVID vaccines developing rare autoimmune disease after jab
EMA finds vaccine link to heart inflammation
Guillian-Barre Syndrome after COVID vaccination more common than previously reported
Salk Institute: The spike protein damages cells and causes vascular disease even without a virus
COVID vaccine researcher admits says spike protein is a dangerous toxin
Thousands of eye disorders including blindness reported after vaccination
Study: Herpes infection possibly linked to COVID vaccine
AI Analysis from US Department of Defense shows vaccines lead to more severe disease for fully vaccinated elderly
Long-term dangers of experimental mRNA shots
Dr. Charles Hoffe: mRNA vaccines will kill most people through heart failure, 62% already have microscopic blood clots
Vaccines may turn out to be deadlier than COVID
Iceland stops Moderna use for all ages
Sweden, Denmark pause use of Moderna COVID vaccine for younger age groups due to side effects
Finland suspends Moderna for young people due to increased risk of heart inflammation following vaccination
New evidence explains how mRNA vaccines cause organ damage
Experimental mRNA vaccines could cause long term chronic illnesses
Autopsy confirms Michigan woman died from blood clots due to vaccine
Norway officials warn frail elderly against side effects of COVID experimental vaccines
It's official: BBC presenter Lisa Shaw died of COVID vaccine complications
Numerous studies indicate that children are not at risk of covid and they are not spreaders of the disease. These facts debunked the idea that children need to be vaccinated with a covid jab. Children are most likely at elevated risk of injury from the vaccine than from the disease itself.
CDC updates planning scenarios, shows IFR lower than flu
CDC: Risk of coronavirus in schools is small
Study: Children are not superspreaders, time to go back to school
Science shows schools must re-open for in-person learning
WHO says 10% of the world infected with SARS-CoV-2, puts IFR at 0.14%
Why is the coronavirus sparing kids?
Understanding the immune system of children may be the key to understanding susceptibility to SARS-COV-2
FDA Panel Recommends Pfizer's Low-dose Covid Jab for Young Children Ages Five to 11 Without the Safety Data
No Need for Vaccines: Children's Immune Systems Primed and Ready for SARS-CoV-2
Randy Hillier: Investigate the sudden deaths among young people
Expert Asks FDA: Why are kids "Dropping like Flies" after COVID Vaccine?
COVID Vaccines for Children are as Fatal as for Adults'
A Scientist Tells US FDA: "Please Do Not Give This to Kids"
Journal article confirms younger males at higher risk of myocarditis following COVID vaccination, VAERS cases, "just the tip of the iceberg"
16-Year-Old Girl Develops Vulvar Ulcers After Pfizer Vaccine
15-year old dies after Pfizer COVID injection
93 Israeli doctors: Do not use COVID vaccines on children
Children must not be inoculated with experimental vaccines
Vaccinating children against COVID-19 is irresponsible and unethical
Pediatrician says heart inflammation following vaccination looked like kids were having a heart attack
Finland suspends Moderna for young people due to increased risk of heart inflammation following vaccination
One in 9 Children Suffered Severe Adverse Reaction from the COVID Vaccine
Finland suspends Moderna for young people due to increased risk of heart inflammation following vaccination
Pfizer Manipulated Study Data to Get Emergency Use Authorization 12-to-15 Year-olds
Sweden, Denmark pause use of Moderna COVID vaccine for younger age groups due to side effects
Experts assess safety and necessity of Moderna COVID-19-mRNA-Vaccine for children
Expert evidence regarding the use of Pfizer COVID-19 mRNA Vaccine for children
As there are safer, more effective, and economical covid-19 treatment options available for us, covid jabs are unnecessary and useless. There are people who are aware of these alternatives thus the resistance to submit to these experimental injections. The push to inoculate everyone has everything to do with vaccine passports and controlling people. We are in the beginning of the new world order through The Great Reset. If no one pushes back, we will be entirely transported into a one-world government where we own nothing including our bodily autonomy.
More Studies Question Vaccine Efficacy, Raises Doubts on Vaccine Mandates
Israel Health Minister Admits Green Passport Has No Medical Purpose
Los Angeles Implements Vaccine Passports, Creates Divisive, Discriminatory, Two-tiered Society
Vaccine passports prolong lockdowns
After vaccine passports comes biometric surveillance
Vaccine passports are the key to digital tyranny
UK Details Shift to Digitalized Identification: Is This the Reason Why They are Pushing for Digital Health Passports?
How Digital ID Will Segregate People Around the World
The Great Reset is Accelerating into Global Tyranny
Laura Dodsworth: Vaccine passports will not contain a virus, they will contain people
UK Study Shows Vaccine Passports Will Lead to Rebellion
Your Compliance Will Pave Way to Totalitarianism
Proof that the COVID-19 crisis was planned to usher in a new world order
May we remind you of the Philippine Constitution, Bill of Rights SECTION 1[2]https://www.officialgazette.gov.ph/constitutions/1987-constitution/. No person shall be deprived of life, liberty, or property without due process of law, nor shall any person be denied the equal protection of the laws. We are sure that other countries have the same provisions in their own constitutions. As a result, citizens are filing cases against their governments for vaccine coercion.
KNOW YOUR RIGHTS: A Legal Explanation by Atty. Aaron Soguilon
Attention Lawyers! Take Action! We are in the Midst of Medical Martial Law. Our Human Rights Are Being Trampled Upon and Millions Harmed by Illegal lockdowns. Plus Hundreds of Thousands are Killed/Harmed by Illegal Vaccines. Disaster Amidst a Fake Health Emergency in the Philippines.
Philippines' Justice Secretary upholds RA 11525: Hiring based on vaccine status illegal and discriminatory
DOLE chief says "no vaccine, no work" illegal
US Federal Court: Biden's Vaccine Mandate Unconstitutional
Without informed consent, COVID vaccines are illegal
Arizona Attorney General rules vaccine mandate for public employees illegal
No Health Emergency: Coercive Mass Vaccinations Illegal. New Political Leaders Needed. Acts of Courage Necessary.
Oregon Senators File Formal Grand Jury Petition Calling for Investigation into CDC's Willful Misconduct to Hyperinflate COVID-19 Data
In Landslide Vote, French Senate Rejects Compulsory Covid-19 Inoculation
Alberta, Canada, ends all COVID-19 restrictions after admitting in court they have no SARS-CoV-2 reference virus for their RT-PCR tests
19 States Sue Biden Administration Over COVID-19 Vaccine Mandate (theepochtimes.com)
https://www.australiannationalreview.com/health/craig-kelly-and-tony-from-afl-solicitors-are-running-a-case-against-the-nsw-health-minister-and-chief-medical-officer-in-the-nsw-supreme-court/
https://thehighwire.com/videos/ican-set-to-sue-ca-governor-newsom /
https://theexpose.uk/2021/11/02/new-legal-challenge-launched-against-uk-gov-to-stop-roll-out-of-covid-19-vaccine-to-children/
Read Original Article
Co-author Shell Lorenzo
About The Author