Proof that the COVID-19 crisis was planned to usher in a new world order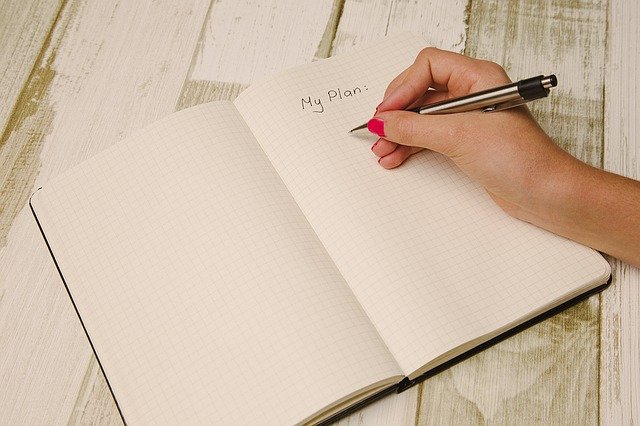 The following article was published by Humans Are Free on September 20, 2020. It offers evidence showing that COVID-19 was not an accidental occurrence and that it was in fact planned to usher in a New World Order that is dominated by technocrats and the technology they control.
Here are some of the evidences the article provides:
Hearings conducted by a group formed by over 500 medical doctors in Germany have led them to declare that the pandemic was planned. The results of this hearing is accessible online.[1]

https://www.corona-schadensersatzklage.de/mit-klage-in-den-usa-zum-schadensersatz/

Hundreds of Spanish medical doctors say that the pandemic is planned.[2]

https://www.corona-schadensersatzklage.de/mit-klage-in-den-usa-zum-schadensersatz/

A testing method for COVID-19 was patented in 2015 – four years before the world even knew about SARS-CoV-2.[3]

https://www.corona-schadensersatzklage.de/mit-klage-in-den-usa-zum-schadensersatz/

Millions of COVID-19 test kits have been sold in 2017 and 2018.[4]

https://www.stopworldcontrol.com/2017-covid19-testkits.pdf

The COVID Project is planned to last until 2025.[5]

https://www.stopworldcontrol.com/World-COVID-19-Strategic-Preparedness-and-Response-Project.pdf

In 2017 Anthony Fauci guaranteed a pandemic will happen within the next two years.[6]

https://news.yahoo.com/2017-dr-fauci-predicted-pandemic-171500889.html

Bill and Melinda Gates predicted in 2018 that a global pandemic was on its way.[7]

https://www.cnbc.com/2020/01/27/bill-gates-in-2018-world-needs-to-prepare-for-pandemics-just-like-war.html

Organizations controlling mainstream COVID narrative attended a pandemic exercise months before the actual thing.[8]

https://humansarefree.com/2020/04/coronavirus-is-the-new-world-order.html

Bill Gates tweets in December 2019, "I'm particularly excited about what the next year could mean for one of the best buys in global health – vaccines".
A musician wrote a song in 2013 called "Pandemic" after researching about "conspiracy theories" blocked by the media.
Global Preparedness Monitoring Board punished a report in 2019 called "A World At Risk" stressing the need to prepare for a coronavirus outbreak. The report also said, "The United Nations (including WHO) conducts at least two system-wide training and simulation exercises, including one for covering the deliberate release of a lethal respiratory pathogen".[9]

https://apps.who.int/gpmb/assets/annual_report/GPMB_annualreport_2019.pdf

In 2018, the Institute for Disease Modeling made a video about a flu virus originating from China, in the area of Wuhan, and spreading all over the world.[10]

https://www.businessinsider.com/bill-gates-shows-simulation-of-flu-pandemic-killing-millions-2018-5?op=1

Several experts saying SARS-CoV-2 was biologically engineered.[11]

https://rairfoundation.com/breaking-nobel-prize-winning-scientist-coronavirus-was-leaked-from-a-chinese-laboratory-and-has-hiv-dna-watch/

Dr. Anthony Fauci gave the lab studying about weaponized coronaviruses funds.
In 2015, Italian State Media Radiotelevisione Italiana exposed Chinese biological experiments which could create a super coronavirus that affected humans
Predictive programming using movies that highlighted a coronavirus pandemic.
Predictive programming used during the 2012 Summer Olympics.[12]

https://youtu.be/4As0e4de-rI

, skip to 45:00 to see
Worldwide lockdown predicted in 2008.[13]

https://amzn.to/30hD7Ox

In 2014, investigative journalist Harry Vox predicted that global elites will plan a global pandemic to transfer power.[14]

https://youtu.be/wuOxG-rnj30

A 2010 Rockefeller document, "Scenario for the Future of Technology and International Development" includes a chapter called LockStep which detailed the very responses by the governments today utilized for COVID-19[15]https://archive.org/details/2010-scenarios-for-the-future-of-technology-and-international-development/2010 – Scenarios for the Future of Technology and International Development – …

Continue reading
Editor's Note: Although this article was published in September 2020, everything the author was saying then is even more relevant today as the reality behind the COVID agenda is becoming apparent.
More than one year into this "pandemic", we are now starting to see that a number of the "conspiracy theories" predicted at the beginning are starting to come true. Mandatory vaccination is being pushed despite the reality that we have no need for it. Our civil liberties have been suspended, with no real plans for their return. Meaningless RT-PCR testing continues to be abused and citizens are coerced into subjecting themselves to a tracking app if they want to be able to take part in society.
With all the research we have been doing in the past year, it is increasingly becoming clear that the COVID crisis is not the health emergency that our governments and health organizations want us to believe. We knew there was another agenda that necessitated the lies and manipulation [see Death Rate, Science, Lockdown, Fear, the "New Normal", Vaccines, Social Control and the Immune System]. To see all the evidence lined up like this only makes the Crimes Against Humanity even more real.
How can people not see this? For us, this is the most difficult part to accept. When all the evidence of lies and manipulation has already been presented, how can people still trust the mainstream narrative?[The truth about COVID-19 has been massively censored, see category on Censorship]
We think about the children of the future and the kind of society that is being prepared for them. Will there be no freedom for our children? Will humans be reduced to disposable parts of the societal machinery?
Read Online
Click the button below if you wish to read the article on the website where it was originally published.
Read Offline
Click the button below if you wish to read the article offline.