One in 9 Children Suffered Severe Adverse Reaction from the COVID Vaccine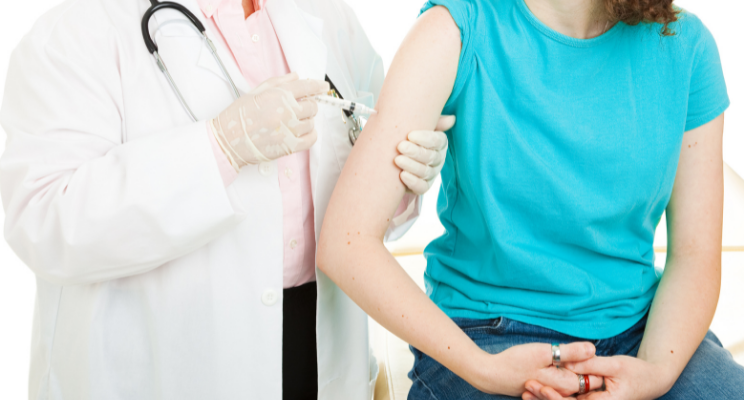 This article was published in The Exposé on August 19, 2021. In it, the Daily Expose analyzed the Pfizer clinical trial report which shows one in 9 children suffered severe adverse events (SAE) from the COVID-19 vaccine.
Here are some of the important results of the Pfizer clinical trials.
One thousand one hundred twenty-seven children (1,127) were administered one dose of the mRNA jab. About 86% or 969 suffered side effects, 41 or 3% suffered SAEs.
Only 1,097 children have received the second dose. Of those who were fully-vaccinated, 865 or 78.9% experienced an adverse reaction such as fever, fatigue, chills, headache among others. 83 or 7.5% suffered SAEs.
For children 12 to 15 years of age, the overall incidence of SAE which left them unable to perform daily activities, is at 10.7%, or 1 in 9, in the vaccinated group and only 1.9% in the placebo group, resulting in a vaccine risk of 8.8% or 1 in 11 vaccinated children.
Editor's Note: How can the UK Medicines and Healthcare products Regulatory Agency (MHRA) and Joint Committee on Vaccination and Immunisation (JCVI) rationalize administering the Covid-19 vaccine to children and claim that their decision is based on the potential benefits outweighing any risks?
We must remember that young people and children are not at risk for contracting COVID-19 disease. [Read CDC updates planning scenarios, shows IFR lower than flu; Understanding the immune system of children may be the key to understanding susceptibility to SARS-COV-2.]
Young people have a robust immune response to any infection: why impose on them a medical intervention with limited data on safety and long-term effects? [See Why is the coronavirus sparing kids?; Study: Children are not superspreaders, time to go back to school; Science shows schools must re-open for in-person learning.]
The data from the clinical trial also tells us that SAE, including death, can happen to any vaccinated child. The adverse events from these experimental COVID injections will significantly impact the young because children still have a long way to live and they will need to deal with vaccine injuries that will affect their quality of life in the long term. [See Research suggests Pfizer-BioNTech COVID-19 vaccine reprograms innate immune responses; At least 18 young people develop symptoms of heart problem after COVID injection; Pediatrician says heart inflammation following vaccination looked like kids were having a heart attack; Experimental mRNA vaccines could cause long term chronic illnesses; Long-term dangers of experimental mRNA shots; Peer-reviewed research shows mRNA vaccines can cause neurodegenerative diseases.]
Remember: when your child is vaccine-injured, you can never reverse their effects. You do not need to conform to whatever the authorities tell you. In this time of scamdemic, your conformity will pave the way to totalitarianism. [See Your Compliance Will Pave Way to Totalitarianism; Total tyranny: This is our future if we do not stop lockdowns; Proof that the COVID-19 crisis was planned to usher in a new world order.]
Read Original Article
About The Author