Long-term dangers of experimental mRNA shots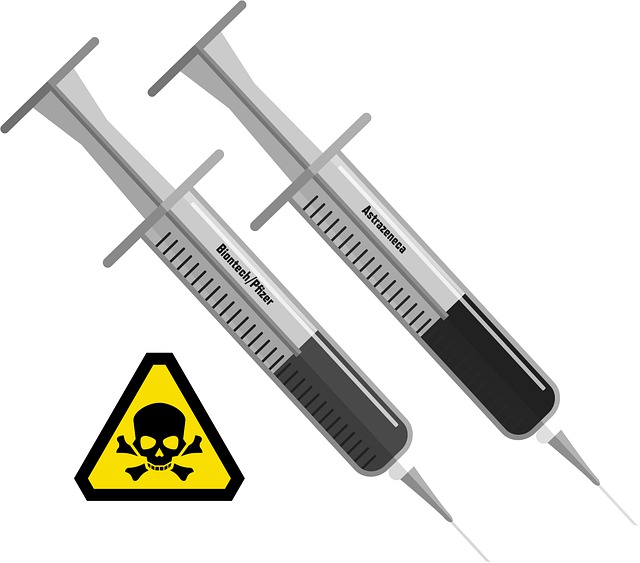 In this September 7, 2021 article written and published by Dr. Joseph Mercola, he discusses the long-term health impact of mRNA COVID "vaccines". He also features a now-deleted video with Judy Mikovitz and Stephanie Seneff [Mikovitz was featured in the highly-censored video, Plandemic, read The Pandemic of Censorship. Meanwhile, you can also access Seneff's article for a prestigious journal here: Health experts review some possible unintended consequences of mRNA COVID vaccines].
In this article, Mercola goes through several important scientific concepts which point toward vaccine-induced chronic diseases and severe and permanent vaccine injuries.
Editor's Note: Governments and public health officials keep repeating that "vaccines" are safe, but none of them have taken the time to actually look at the injuries following vaccination, as well as assess the possible long-term impacts of the "vaccine".
They have all been acting as if these "vaccines" have no life-changing adverse effects, even though both the US Food and Drug Administration (FDA) and the European Medicines Agency (EMA) have already acknowledged the reality of blood clots, neurological disorders, and heart inflammation [see EMA confirms: AstraZeneca vaccine linked to rare blood clots, EMA finds vaccine link to heart inflammation, EMA: 10,570 dead, 405,259 injured following COVID injections, FDA adds heart inflammation warning to Pfizer, Moderna experimental vaccines, FDA adds warning to Johnson and Johnson vaccine for increased risk of rare neurological complication, FDA knew there would be many COVID cases among the fully vaccinated]. We wonder what goes on inside the minds of our health officials which enables them to write off these adverse effects.
If the vaccines are already showing debilitating short-term impacts, why can't they see that the long-term impacts are going to be more devastating? Why do they continue to act as if there are no safety signals going off? The safety signal for antibody-dependent enhancement, a major issue among coronavirus vaccines in the past, are starting to show up [see Research shows fully vaccinated individuals infected with COVID have become presymptomatic superspreadersStudy confirms possibility that vaccine recipients will face ADE injuries and deaths, Vaccines do not fully control Delta variant: Majority of COVID deaths are from vaccinated. Evidence of dangerous ADE at work, Study shows vaccinated people play role in creating more dangerous COVID variants, New lies revealed: Death rate from Delta variant 6x higher among fully vaccinated].
Read Original Article
Read Online
Click the button below if you wish to read the article on the website where it was originally published.
Read Offline
Click the button below if you wish to read the article offline.