EMA confirms: AstraZeneca vaccine linked to rare blood clots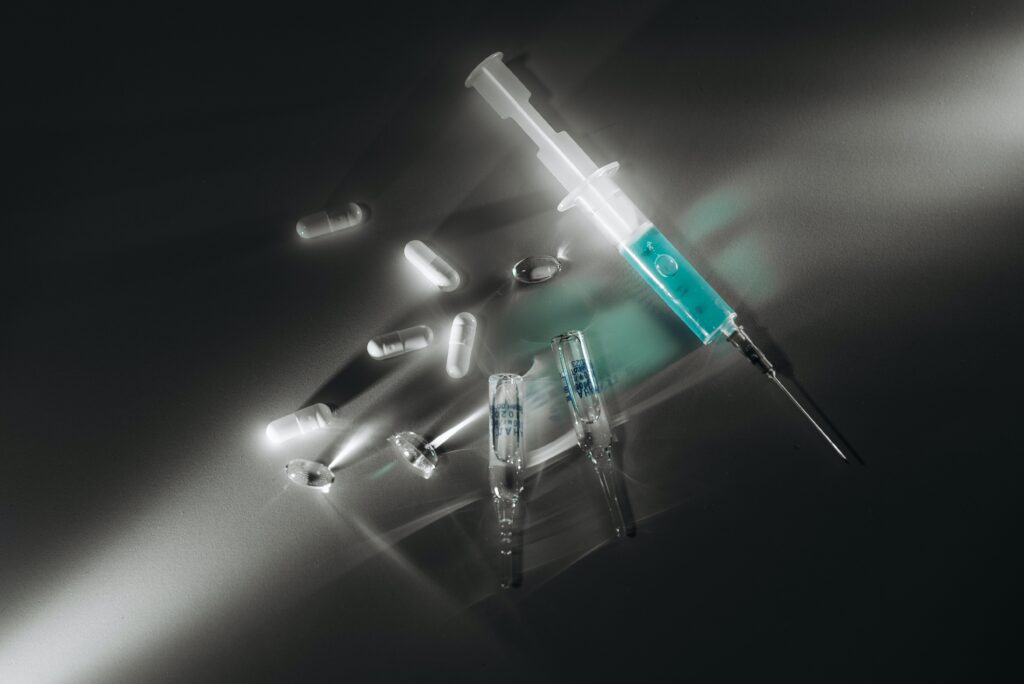 The European Medicines Agency (EMA) has come to a conclusion regarding AstraZenca's experimental vaccine and the rare cases of serious blood clots reported among some recipients. In a statement to the released last April 7, 2021, the agency said, "EMA's safety committee (PRAC) has concluded today that unusual blood clots with low blood platelets should be listed as very rare side effects of Vaxzevria (formerly COVID-10 Vaccine AstraZeneca)".
According to EMA, the committee has not yet confirmed what the specific risk factors are, and advised individuals who received the vaccine to seek immediate medical assistance should they develop the condition, following the discovery of these symptoms: shortness of breath, chest paint, swelling in the leg, persisten abdonimal pain, neurological symptoms (randing from severe and persistent headaches to blurred vision), and tiny blood spots under the skin beyond the site of injection. Though there is no certainty to the cause of the condition, EMA said, "One plausible explanation for the combination of blood clots and low blood platelets is an immune response".
EMA continues to insist that despite the condition, the benefits of taking the vaccine still outweigh the risks of COVID-19.
Editor's Note: What was EMA's basis for declaring AstraZeneca safe for use last March 18, 2021? [1]https://www.marketwatch.com/story/eu-regulator-says-astrazeneca-vaccine-is-safe-and-effective-after-blood-clot-investigation-11616085432 Several countries already started vaccinating after receiving the go signal from EMA, only for the agency to recant its earlier statement. How many lives could have been permanently damaged due to this? This new development on the AstraZeneca vaccine underscores the reality that many of these regulatory agencies just say there is no connection between the vaccine and adverse effects, when in fact a real connection can be found if only they looked at the issue more thoroughly [Nicanor spoke about this in his podcast, see Episode 1: AstraZeneca safety issues, Statement of Dr. Boosche, pro-vaccine whistleblower].
This is what we have been pointing to earlier in the year when we said that there is no long-term safety data for these experimental vaccines. In the UK, at least 19 people have already died after developing blood clots following inoculation. Sixty-six others are still suffering from it, and if they don't succumb to the illness, will probably have to deal with the disease their entire lives. If this is the short-term impact of the AstraZeneca vaccine, imagine what its long term impacts are. We sincerely hope that our troubles with the vaccines will only have short-term effects. But this is unlikely, as AstraZeneca, Pfizer, and Moderna experimental vaccines have long-term impacts which will take time to develop.[2]Check out this article from Dr Sherri Tenpenny, see https://vaxxter.com/covid-vaccines-part-2/.
We also notice the name change of AstraZeneca to Vaxzevria. This is a typical strategy and is an admission of the brand damage that AstraZeneca suffered due to the serious side effects of the vaccine. It is also an indication that despite these severe side effects, AstraZeneca will continue to market their products to other countries, many of whom will erroneously think that Vaxzevria is another vaccine.
We strongly condemn AstraZeneca and the regulators for continuing to promote vaccines that harm people. It is clear from this article that these regulators and vaccine companies are not really interested in authentic science, and health of people. Furthermore, we condemn both regulatory agencies and AstraZeneca for making humans the new experimental animals. This is an outrageous violation of human dignity.
Read Online
Click the button below if you wish to read the article on the website where it was originally published.
Read Offline
Click the button below if you wish to read the article offline.