FDA adds heart inflammation warning to Pfizer, Moderna experimental vaccines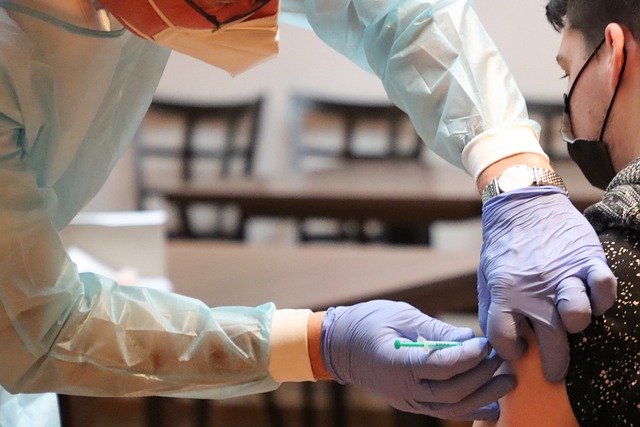 The US Food and Drug Administration (FDA) and Centers for Disease Control and Prevention (CDC) will finally add labels to the Pfizer and Moderna vaccines warning patients and providers of the increased risk of myocarditis and pericarditis following vaccination. This development is covered by Megan Redshaw in her June 28, 2021 article for The Defender.
The update came as a result of the CDC Advisory Committee on Immunization Practices (ACIP) which acknowledged the likely connection between the vaccines and heart inflammation among young people [a report on the ACIP findings may be accessed in this article, read CDC finds "likely" link between heart inflammation and mRNA vaccination].
Despite the FDA and the CDC's acknowledgment that vaccination could likely lead to heart inflammation, several experts think that ACIP's recommendation is not enough. According to Dr. Meryl Nass, there are several flaws to ACIP's presentation. She says, "As of now, two major ways the rate of myocarditis were minimized [during the presentation] was to lump people from age 39 and down — even though the highest rates [of myocarditis] are in the youngest kids. This waters down the rate. The other method was to only include a very narrow window of time after vaccinations started in the 12-15 age group, thus omitting the vast majority of second doses, which is when about 75% or more of the myocarditis cases occur. Also, the genders were sometimes mixed. And rates in girls are much lower than boys." Dr. Nass says that because of this, the myocarditis rate is too low, and the risk for COVID is magnified.
Despite the data on massive adverse effects and deaths following vaccination and the pushback from many health experts, the call for full approval of COVID vaccines is also rising.
Editor's Note: This article is important because it debunks the claim that vaccines are safe.
We must remind ourselves that in September 2020, a German study[1]https://www.medpagetoday.com/infectiousdisease/covid19/88487, which looked at myocarditis following COVID-19 showed that there is "no long-term data to indicate whether this inflammation is clinically relevant for an individual, whether it will lead to heart failure, arrhythmias, or other chronic complications…Nor is it clear how long it might take to disappear in those who suffer no long-term consequences". Eike Nagel, senior author of the German study said, "They say the others heal with no damage at all. This is too binary for me. For me, myocarditis is a spectrum. … There are loads of people who have some cardiac damage; it doesn't have to be massive, it can be just minimal".
Now that it is the vaccines that are causing the heart inflammation, the narrative has changed. Experts assert that the illness was mild, ignoring this important statement from the Myocarditis Foundation[efn_notehttps://www.myocarditisfoundation.org/about-myocarditis/[/efn_note]: "Viral infections are a leading cause of myocarditis. Inflammation occurs during the course of infection, putting stress on the heart that remains even after the infection is resolved". Can experts assure parents that once vaccine-induced heart inflammation has been resolved, there will be no long-term consequences for the child? If they say yes, then we know that they are lying.
According to the Myocarditis Foundation, "After treatment, many patients live long, full lives free from the effects of myocarditis. For others, however, ongoing cardiovascular medication or even a heart transplant may be needed". Which child is lucky to live long, full lives free of the effects of myocarditis, and which one has to undergo continued cardiovascular medication? We simply do not know. Also, it is important to note that there is no known way to prevent the recurrence of myocarditis, and there is limited information regarding its causes and effective treatments. Do you really want to gamble your child's life despite all these unknowns?
Meanwhile, the CDC acknowledges that children are largely untouched by COVID-19. The survival rate for children who contract COVID is very high [99.997% for children 0-19 years, and 99.98% for people aged 20-49 years, see CDC updates planning scenarios, shows IFR lower than flu]. We also know that even if children do contract COVID, they are less likely to experience the symptoms of the disease, and are less likely to be hospitalized [see Why is the coronavirus sparing kids?] Additionally, children who recover from (or are exposed to) COVID are bound to have strong immune responses, allowing them to overcome even the variants of the original virus [also see T-cell immunity found in SARS-CoV-2 infected individuals and close contacts who never experienced detectable infection, New study finds mild COVID creates lasting antibody producing cells, Another study shows natural COVID-19 immunity lasts for substantial period of time, New study: T-cells induced by COVID infection can respond to new SARS-CoV-2 variants, Our immune system evolves to fight coronavirus variants].
For parents who are still afraid of their children contracting COVID, we hope you take time to read these articles, Understanding the immune system of children may be the key to understanding susceptibility to SARS-COV-2 and New study shows the path towards endemic COVID.
Read Original Article
Read Online
Click the button below if you wish to read the article on the website where it was originally published.
Read Offline
Click the button below if you wish to read the article offline.