Dr. Vladimir Zelenko Testifies Before the Rabbinical Court, Calls COVID Jabs "Death Shot"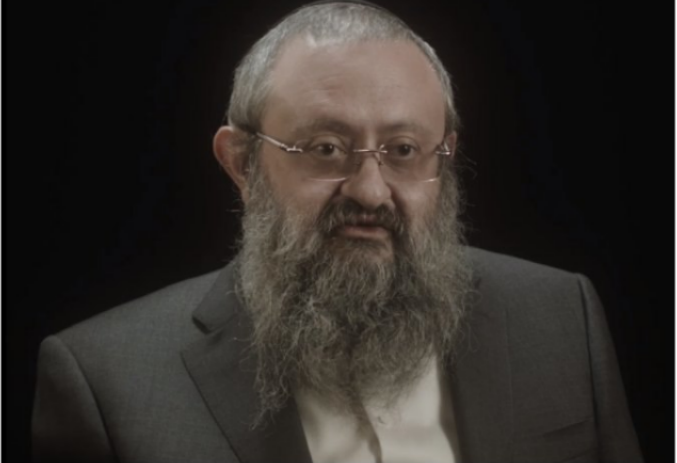 In an October 30, 2021 article published in The True Defender, Addison Wilson features the testimony given by Dr. Vladimir Zelenko to the Jewish Rabbinical Court in New York City.
In his 24-minute talk, Zelenko said that millions of people have died, and billions will die in the upcoming years due to the COVID vaccines. He also discussed the pitfalls of covid injections and why people do not need any of them. Zelenko declared that "what is happening currently is malfeasance and malevolence that we have not seen in the history of humanity."
Dr. Vladimir Zelenko is a Jewish Physician practicing in New York City. His team successfully treated 6,000+ covid-19 patients and he has trained hundreds of physicians who have treated millions, cumulatively. He is also a nominee for the Nobel prize in Medicine for his Z-protocol, prophylaxis, and early treatment for COVID-19.
See Dr. Zelenko's testimony in this video https://www.brighteon.com/c3bb60cd-53ed-4112-8db9-177716c4847d.
Editor's Note: The video shared in the article was part of an approximately 8-hour video where doctors, scientists, and other healthcare practitioners testified during the emergency Rabbinical Court Meeting (Jewish Court) on the covid injections last October 26, 2021.
Other experts who testified were Dr. Geert Vanden Bossche, Dr. Peter McCullough, Dr. Robert Malone, Atty. Thomas Renz, Dr. Jane Ruby, Dr. Michael Yeadon, Dr. Christiane Northrup, Dr. Janci Lindsay, Dr. Richard Urso, Dr. Jessica Rose, plus healthcare providers caring for the COVID vaccine-injured & the very same vaccine-injured individuals telling their own narratives.
We all know these names – these are the very experts who have been fighting with us for more than a year. Many of them have been publicly smeared, while some have been threatened with license revocation. All of them have risked their careers to speak truth to power.
The recording of the Rabbinical Court proceedings was initially published on YouTube[1]https://youtu.be/pBkgSbjxDuI but was immediately taken down. It has been backed up[2]you can still watch it here in full, https://www.dropbox.com/s/2df6b5l0ttrrzjt/asifas c19 ch.mp4?dl=0, and we encourage you all to download and re-share this on your own social media accounts to make sure that many people see it. [This is exactly what people did for Plandemic 1, see The Pandemic of Censorship].
More also needs to hear those people who have a genuine concern for humanity. All our claims on this website and the scientific evidence are backed-up and affirmed by these highly esteemed individuals who have been ostracized and censored by mainstream media and big techs.
Among others who testified, Dr. Zelenko was unique in the context that he is Jewish himself, and his meticulous statements have the intention to make the Rabbis fully decipher and discern the severity of the inoculation agenda.
Ehden Biber, the author of #PfizerLeak documents[3]Leaked Pfizer contracts show they knew of adverse effects and lack of long-term efficacy of vaccines, shared in his telegram channel this analysis from a Jewish friend: "Dr. Zelenko is giving testimony in front of a Jewish court, which is why, through his testimony, Dr. Zelenko uses terminology which people who are not Jewish might not understand. He uses the term "Avodah Zarah" multiple times, serving other gods other than the god the Jews, Christians, and Muslims believe in. When he describes using injections to kids as sacrificing children to a false god, it is the worst statement from a humanistic point of view and from a religious point. Calling everything we see right now regarding the "pandemic" as "Avodah Zarah" is the strongest accusation a religious Jew can make. It is remarkable testimony in its bravery and with the statements he makes." This is a direct contrast to the position of the Catholic Church [see Pope Francis releases new ad, calls receiving toxic COVID bioweapons "an act of love"; Bishop to Catholics: Vaccines "Morally Acceptable." Not Aware Vaccines are Bioweapons].
Given the experience of the Jews during the Holocaust, we hope that the Rabbinical Court will remember the lessons and the crimes committed against humanity, and that they will judge accordingly [see Survivors of Holocaust to international regulatory agencies: Stop this medical experiment on humankind].
Many people are fighting for humanity and the future of this generation. If you still think that your effort to stand for what is right is futile, you are wrong. Once you hold water for freedom, you will create a ripple effect that will contribute to a radical global change. [See Urgent Updates on Our Cease and Desist Initiative: Time to Intensify Resistance; What the Media Doesn't Want You to Know: The Pushback has Grown; September 18, 2021: World comes together to protest against lockdowns, vaccine passports, digital IDs; Global alliance of doctors calls for an end to all lockdowns and vaccinations; Health Care Workers Speak Out on Why They Would Rather Lose Their Jobs Than Take a COVID-19 Vaccine; Vaccine mandate creates new health crisis as 4,000 unvaccinated Canadian health care workers are on placed on forced leave; Australian police commissioner contradicts health minister, won't enforce vax passports; Thousands of Healthcare Workers Stand Against Government Jab Mandates.]
Read Original Article
Read Online
Click the button below if you wish to read the article on the website where it was originally published.
Read Offline
Click the button below if you wish to read the article offline.