Pope Francis releases new ad, calls receiving toxic COVID bioweapons "an act of love"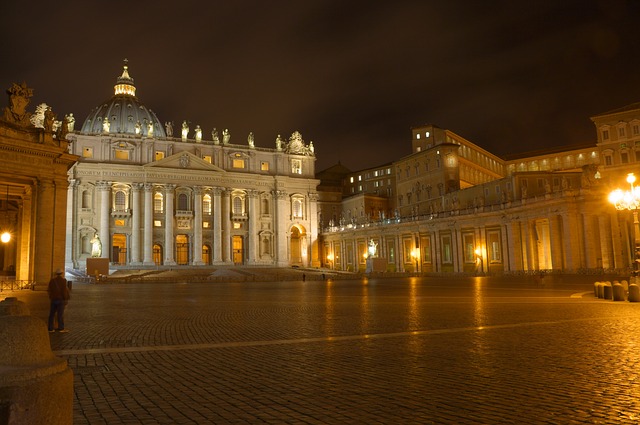 In this August 17, 2021 article for The New York Times, Tiffany Hsu reports on the new "public service ad" featuring Pope Francis encouraging people around the world to get inoculated.
The ad shows the pope speaking with church officials from various countries describing vaccination as a moral responsibility. He says, "Thanks to God's grace and to the work of many, we now have vaccines to protect us from Covid-19…They bring hope to end the pandemic, but only if they are available to all and if we collaborate with one another. Getting the vaccines that are authorized by the respective authorities is an act of love. And helping the majority of people to do so is an act of love…Getting vaccinated is a simple yet profound way to care for one another, especially the most vulnerable."
Pope Francis is one of many influencers who have already offered their endorsement for the COVID vaccines in a bid to stop vaccine hesitancy. Lisa Sherman, chief executive of Ad Council, the nonprofit that created the public service ad featuring Pope Francis, had this to say about the new ad: "We've said all along that the messenger can be as or more important than the actual message itself."
Editor's Note: For anyone who knows how to read a text critically, there are so many things wrong with this article. Here are a few of our own observations.
First, while the Pope's message is inspiring for most people, it is pretty clear for us that he is severely misinformed. For one, vaccines will not end the pandemic [this is becoming even clearer as the world's most vaccinated countries are now suffering a "surge" in cases, see 75% of new COVID cases in Singapore are vaccinated, Almost 50% infected with Delta variant in Israel are fully vaccinated, New COVID surge in 4 out of 5 top vaccinated countries in the world, World's most vaccinated nation activates new lockdowns as cases rise].
The vaccine cannot create herd immunity because it cannot stop infection and transmission of the virus [see Ground-breaking autopsy report shows the vaccinated had toxic spike proteins all over the body, Iceland epidemiologist says herd immunity cannot be achieved by vaccines, Iceland and Denmark: No herd immunity from vaccines].
In fact, many experts now say that mass vaccination will cause a new pandemic of possibly more deadly and contagious variants, and a large number of people experiencing the impact of antibody-dependent enhancement (ADE) [see COVID Vaccines Do Not Prevent Transmission, Will Lead to a Variant Killing 35% of People it Infects, Dr. Robert Malone: COVID vaccines are causing the virus to become more infectious, Nobel Prize Winner: Covid vaccine is creating variants that can escape vaccine-induced immunity, Pro-vaccine expert on "immune escape", mass vaccination, and the creation of "uncontrollable monster" viruses, France's long-time vaccine policy chief: covid policy is "completely stupid" and "unethical"]. In fact, the signal for harm due to ADE can now be observed [see Majority of hospitalized COVID-19 patients in Israel are fully vaccinated, Study confirms possibility that vaccine recipients will face ADE injuries and deaths, Vaccines do not fully control Delta variant: Majority of COVID deaths are from vaccinated. Evidence of dangerous ADE at work].
Second, how can vaccination be "an act of love" and a "profound way to care for one another" when we are now seeing that these vaccines are bioweapons? [Read Navy Commander cautions: Forced vaccination of military personnel is a threat to national security, Study confirms possibility that vaccine recipients will face ADE injuries and deaths, The evidence is in: Vaccines have failed, more dangerous than the virus, COVID vaccines are bioweapons. Here are the many ways they can injure you., New evidence explains how mRNA vaccines cause organ damage, Vaccines may turn out to be deadlier than COVID].
These vaccines are dangerous. They have harmed and killed so many people in the very few months they have been rolled out [read Scientists Sound Alarm: Vaccines Will Kill Millions, Pfizer whistleblower confirms poison in COVID vaccines, DHHS Whistleblower: COVID vaccines kill 45,000 people within 3 days; lawsuit filed to stop mass vaccinations immediately, COVID vaccine researcher admits says spike protein is a dangerous toxin].
The worse part is that these bioweapons could completely obliterate our God-given capacity to protect ourselves against disease-causing viruses [see Covid-Injection Lowers Natural Immunity by five- to six-fold and Research suggests Pfizer-BioNTech COVID-19 vaccine reprograms innate immune responses].
How can these vaccines ever be acceptable to God and his Church when these bioweapons threaten our existence, not to mention our own humanity? How can Pope Francis allow himself to be manipulated like this and put the lives of faithful Catholics in danger?
For more extensive comments on this issue by Covid Call to Humanity, see our new video, Decon-2: Bishops Commit Mortal Sin. DOH Super Liars. Both Killing Filipinos with Killer Bioweapons.
Read Original Article
Read Online
Click the button below if you wish to read the article on the website where it was originally published.
Read Offline
Click the button below if you wish to read the article offline.