Nobel Prize Winner: Covid vaccine is creating variants that can escape vaccine-induced immunity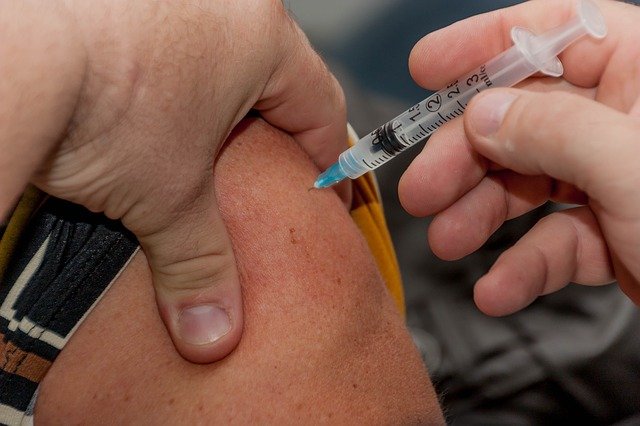 The following article features a short segment of an interview between 2008 Nobel Laureate Prof. Luc Montagnier and Pierre Barnerias of Hold-Up Media. It was published by RAIR Foundation USA last May 18, 2021.
In the video, which is 2 minutes and 34 seconds long, Barnerias asks Montagnier about his thoughts about the mass vaccination program. Montagnier says, "It's an enormous mistake, isn't it? A scientific error as well as a medical error. It is an unacceptable mistake. The history books will show that because it is the vaccination that is creating the variants".
Montagnier goes on to explain his statement, "I am following this closely and I am doing experiments at the Insitute with patients who became sick with Corona after being vaccinated. I will show you that they are creating the variants that are resistant to the vaccine". He says that epidemiologists know about the phenomenon, but are silent about it [he called the phenomenon as Antibody-Dependent Enhancement or ADE. [Read about it here: What is pathogenic priming?]
The full interview is in French and may be accessed at Planetes360.
Editor's Note: Prof. Montagnier is the second expert to say that vaccines create new variants that can escape vaccine-induced immunity [the first was Dr. Boosche, read Pro-vaccine expert on "immune escape", mass vaccination, and the creation of "uncontrollable monster" viruses. Another pro-vaccine immunologist discussed how new variants are able to escape vaccine-induced immunity, and explains why natural immunity is still the way to go, see Pro-vaccine immunologist: "I would probably prefer to have natural immunity"].
New research is also showing that at least one vaccine, the Pfizer-BioNTech can create lasting changes in our innate immune system [read Research suggests Pfizer-BioNTech COVID-19 vaccine reprograms innate immune responses]. The research shows that the vaccine abnormally increases the body's immune reaction to relatively harmless pathogens (pathogenic priming). In addition, instead of protecting the inoculated, the vaccine causes a decrease in immune reaction to variants of the SARS-CoV-2.
If Montagnier's research can show conclusive evidence that it is the vaccine that creates variants that are possibly more dangerous than the original strain, then governments must suspend all mass vaccine rollouts.
Read Online
Click the button below if you wish to read the article on the website where it was originally published.
Read Offline
Click the button below if you wish to read the article offline.