75% of new COVID cases in Singapore are vaccinated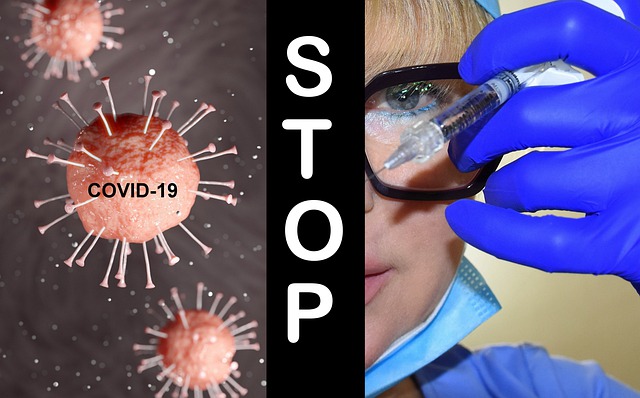 In this July 23, 2021 article for Reuters, Aradhana Aravindan and Chen Lin reports on the increasing COVID cases in Singapore.
According to the report, three-fourths or 75% of the cases in the last four weeks in Singapore are vaccinated individuals. Of the 1,096 locally transmitted infections in the last 28 days, 44% were fully vaccinated, 30% were partially vaccinated, and over 25% were unvaccinated. Only seven cases were serious and required oxygen while one required intensive care. The Singaporean health ministry said that none of the eight had been fully vaccinated.
Teo Yik Ying, dean of the Saw Swee Hock School of Public Health at the National University of Singapore, attempted to explain the phenomenon. He said, "As more and more people are vaccinated in Singapore, we will see more infections happening among vaccinated people…It is important to always compare it against the proportion of people who remain unvaccinated…Suppose Singapore achieves a rate of 100% fully vaccinated…then all infections will stem from the vaccinated people and none from the unvaccinated."
Peter Collignon, an infectious diseases physician and microbiologist at Canberra Hospital in the Australian capital explained the reinstatement of restrictions in countries where there are higher rates of vaccination. He said, "We've got to accept that all of us will have to have some restrictions, vaccinated or not vaccinated. It's just the restrictions are likely to be higher for those unvaccinated than vaccinated people, but that may still mean they have mask mandates indoors, for instance."
Editor's Note: If we follow Teo Yik Ying's logic, we can also say that in a country where there are more people who are unvaccinated, we are bound to see more unvaccinated people who test positive for SARS-CoV-2. It makes no sense then for government officials in the Philippines to keep blaming the unvaccinated for the spread in cases when only 11% of individuals in the country have received at least one vaccine (see image 1 below).[1]https://www.cnnphilippines.com/news/2021/7/29/Duterte-unvaccinated-COVID-19.html
Another point we want to raise is this: it is now an accepted fact that the vaccinated can be infected and that they can infect others [see Internal CDC document urges use of new messaging to promote vaccination in the face of Delta variant outbreaks]. Why then are the the unvaccinated being singled out? Why are the vaccinated being given special treatment and rewards when the vaccine obviously does not offer any significant value to the fight against COVID-19? Why are governments attempting to implement mandatory vaccinations when vaccines obviously offer no significant protection? [There are already a number of articles showing this, see New data shows vaccines useless against COVID in the long-term, and New study from Cleveland Clinic shows vaccine provides no added benefit to those who already had COVID].
This Reuters article wants you to believe that the vaccine can protect against serious illnesses. What they fail to mention is that serious illness and deaths due to COVID-19 are actually rarer than most people believe. This has been obvious since the very start of the pandemic. Everything on the news is nothing more than propaganda. Have you noticed how in the past weeks, the word "COVID" has been virtually erased and replaced with the "Delta Variant"? [Also read Delta and Other Variants: Fear Appeal for Permanent Lockdowns, Killer Vaccines. Strengthening Natural Immunity the Way Out.]
If the unvaccinated are truly unprotected against COVID, then we should see in a highly vaccinated country like Singapore the surge in cases among the unvaccinated [read False claim: Majority of new COVID deaths are the unvaccinated]. Maybe ALL the unvaccinated would already have been infected by now, what with the "more infectious" Delta variant. But this is not what we are seeing. Instead, we are seeing that the "pandemic" is turning into a pandemic of the vaccinated.
In the article Dr. Robert Malone: COVID vaccines are causing the virus to become more infectious, we learn that the increasing number of cases among the vaccinated could be a signal of antibody-dependent enhancement [also read Nobel Prize Winner: Covid vaccine is creating variants that can escape vaccine-induced immunity, Pro-vaccine expert on"immune escape", mass vaccination, and the creation of "uncontrollable monster" viruses].
This is especially concerning if we consider the established fact that these vaccines also cause other health conditions [see EMA finds vaccine link to heart inflammation, CDC finds "likely" link between heart inflammation and mRNA vaccination, EMA confirms: AstraZeneca vaccine linked to rare blood clots, FDA adds warning to Johnson and Johnson vaccine for increased risk of rare neurological complication, Research suggests Pfizer-BioNTech COVID-19 vaccine reprograms innate immune responses].
Read Original Article
Read Online
Click the button below if you wish to read the article on the website where it was originally published.
Read Offline
Click the button below if you wish to read the article offline.