COVID Vaccines Do Not Prevent Transmission, Will Lead to a Variant Killing 35% of People it Infects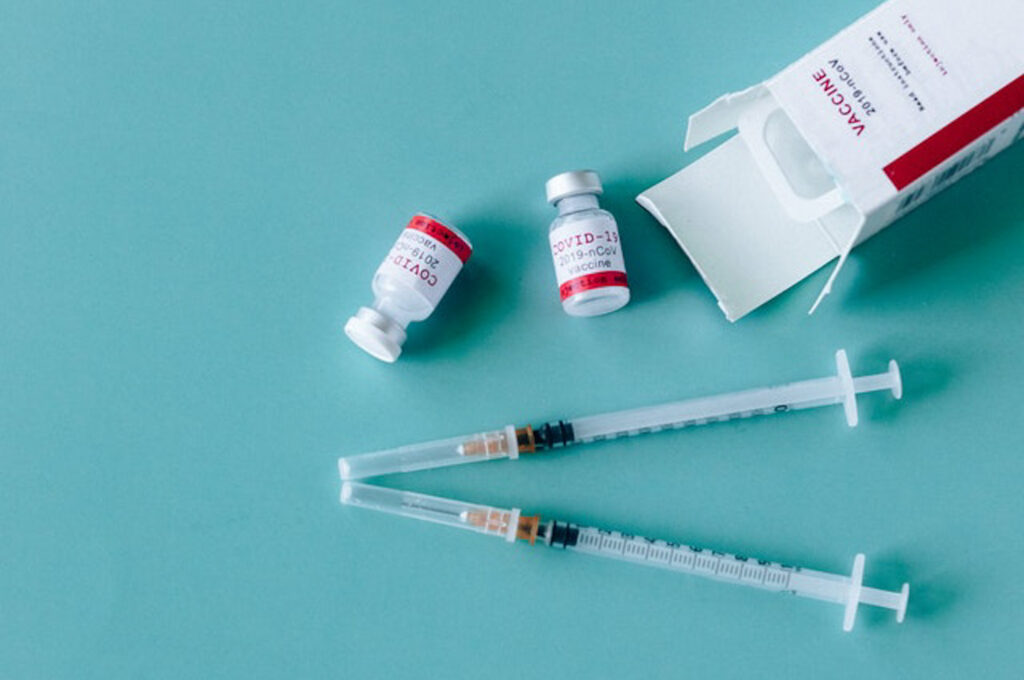 This study was published on the UK Government website last July 26, 2021. The document was written by the Scientific Advisory Group for Emergencies (SAGE) and entitled Long term evolution of SARS-CoV-2. It stated probable scenarios that could transpire in the future because of the current inoculation program.
The document highlighted the possible emergence of a Covid-19 variant that could cause more severe disease in many people. SAGE claims that this new variant could even kill 35% of those it infects.
Other scenarios explored by the document include the following:
Scenario Two: A Variant that evades other vaccines.
Scenario Three: Emergence of a drug-resistant variant after anti-viral strategies.
Other topics discussed by the document include explanations on how genetic change occurs in SARS-CoV-2 and how the effects of genetic modification in the viral genome change its biology and protein function. The paper also looked at the lessons of animal coronaviruses to derive a new understanding of the SARS-CoV-2 virus.
Editor's Note: This article merely explains that if you believe we are heading back to living our pre-pandemic life because you got the injection, then you are wrong!
The SAGE documents seem to substantiate the assertions of Dr. Geert Vanden Bossche, who has been saying for months, that monster strains might develop due to mass inoculation of leaky vaccines in the middle of a pandemic [also read Pro-vaccine expert on" immune escape," mass vaccination, and the creation of "uncontrollable monster" viruses].
The document fails to highlight that mass vaccinations are going to lead to these variants. The SAGE document neglected to include a fourth scenario where new infectious but less deadly variants will surface. Because of the many fluctuating conditions during this "pandemic," the evolution of SARS-CoV-2 could go both ways.
Where are we heading from here? Developed countries that have previously declared they have reached herd immunity are now suffering from the billows of the disease the injection should protect them from. They are even heading to booster shots because the effects are allegedly waning [also read Pfizer's efficacy drops in Israel, cannot prevent people from getting COVID Delta variant, Iceland epidemiologist says vaccines can not achieve herd immunity; Covid-Injection Lowers Natural Immunity by five- to six-fold].
Look at Indonesia, the fourth most populous country globally. It has already inoculated 50.6% of its citizens and is presently suffering in the current surge of covid-19 cases. [Also see Hundreds of vaccinated Indonesian health workers test positive for COVID-19 and https://thebl.tv/world-news/indonesia-chief-scientist-and-131-health-care-workers-vaccinated-with-sinovac-die-within-6-weeks.html]. Some countries are now planning for a third dose. Sinovac is reported to be combined with Astra Zeneca shot, which has been halted in several countries. Astra Zeneca injection is known for blood-clotting and cardiac events; why push for this in Asian countries? Why dispense the embargoed shot here when it has been rejected in other territories? [Read EU will not renew AstraZeneca and Johnson & Johnson contracts , Doctors urged to be vigilant after three recipients of AstraZeneca suffer stroke, Norwegian Institute of Public Health removes AstraZeneca from COVID vaccine rollout, 21 countries suspend AstraZeneca rollout. to know more].
All other covid injections have the same pernicious effects. Yet, mainstream media are still pushing for the vaccine propaganda and are continuously peddling covid-scare and hysteria. [Also see Expert evaluation on adverse effects of the Pfizer-COVID-19 vaccination; FDA knew COVID vaccines would lead to severe adverse events, sanitized info was given to people to prevent vaccine-hesitancy; Latest CDC data shows adverse effects of COVID vaccines in the US surpass 200,000 including among 12 to 17-year-olds. Also, see WHO and World Leaders must answer serious questions in the upcoming trials for Crimes against Humanity; Vaccines do not fully control Delta variant: Majority of COVID deaths are from vaccinated. Evidence of dangerous ADE at work; Mainstream media spinning news about Delta cases to sell vaccines to unvaccinated].
This brings us to this thought:
"If your shot works, then why do you push others to take it when you're already protected?
If your shot doesn't work, then why push others to take it?"
With all the evidence presented, do you still want to take the vaccine? Are you ready to suffer the repercussion of this decision in the future?
For further reading, see Dr. Byram Bridle: There is no pandemic of the unvaccinated; COVID vaccines not as effective as you think; Doctors: No global pandemic, COVID-19 vaccines not safe; New cases plummeting and it is not due to vaccines
Read Original Article
Click the button below if you wish to read the article on the website where it was originally published.
Click the button below if you wish to read the article offline.