New cases plummeting and it is not due to vaccines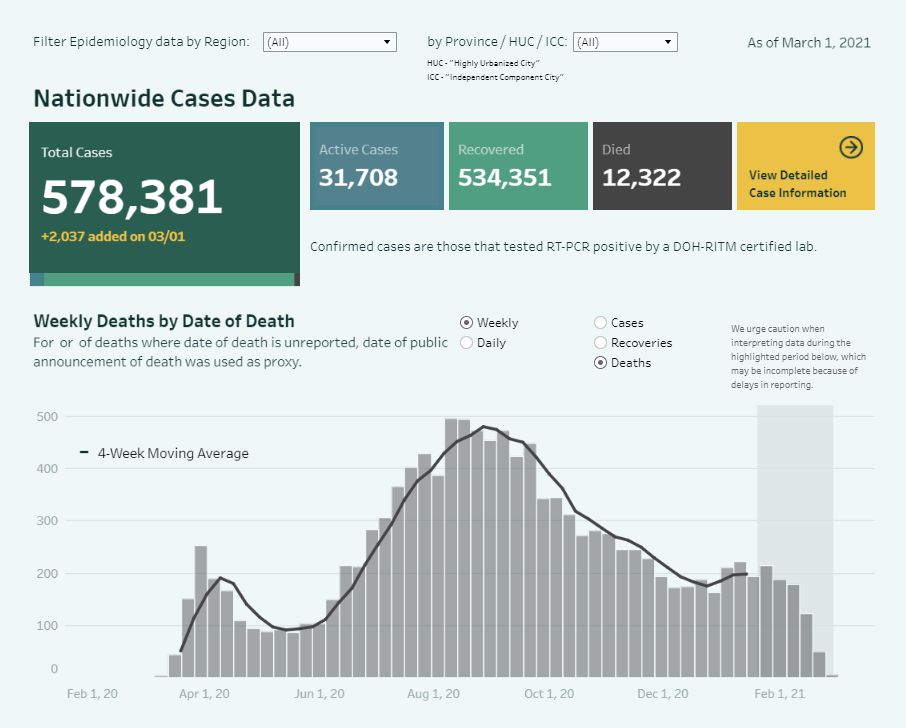 Cases around the world are plummeting, but it isn't because of the vaccines and the lockdowns. In this February 26, 2021 article for Off Guardian, explains that the drop in COVID cases, deaths, and hospitalizations are in fact an effect of the lower testing thresholds, as was directed by the World Health Organization [see WHO lowers cycle thresholds for PCR tests].
Editor's Note: This is the explanation that Dr. Anthony Fauci omitted in his interview with Elisha Fieldstadt last January 2021 [see Fauci: The drop in COVID cases not due to vaccine]. This drop is also expected as the flu season comes to a close in many countries nationwide, and summer nears [see The truth about COVID-19: What data and science tells us ]. This essentially means that COVID-19 is following the flu pattern and tests have no real purpose but to ramp up the fear about the virus [see Fear appeal: The science of using fear to manipulate people into submission and COVID has paved the way for bio-warfare and weaponization of medicine].
As a note, the same downward trend in cases and deaths is also observed in the Philippines. Ours began in August 2020[1]See graphs below. All graphs were generated from https://doh.gov.ph/2019-nCoV, when the government began to ease lockdowns, and no vaccines have been launched yet. Some experts in the country have been predicting increasing trends as the country begins to lift its lockdowns, but none of these predictions have come true. Could the Philippines' drop in cases be due to herd immunity?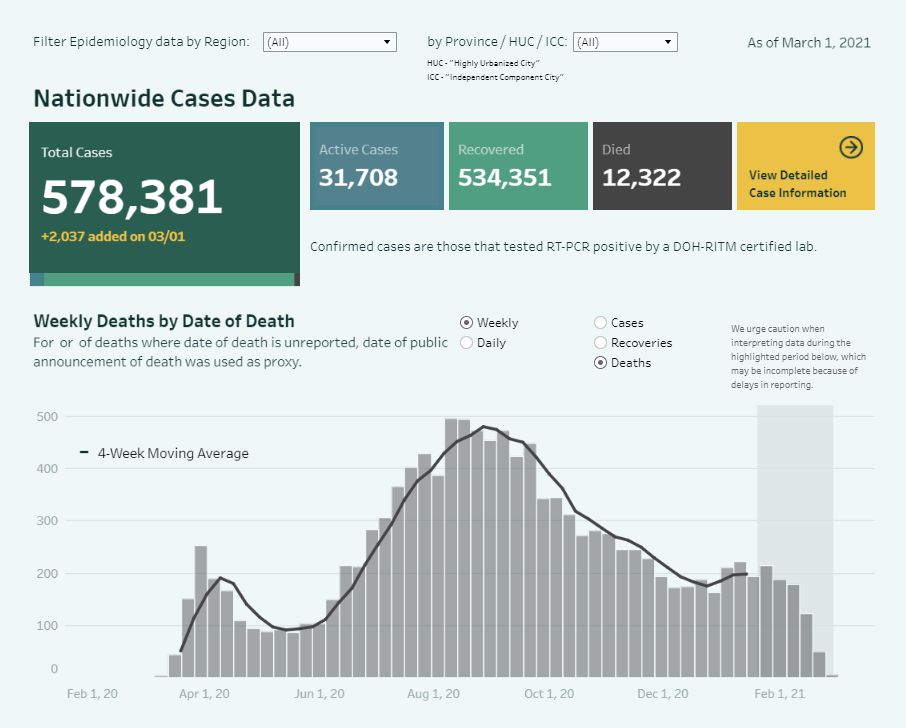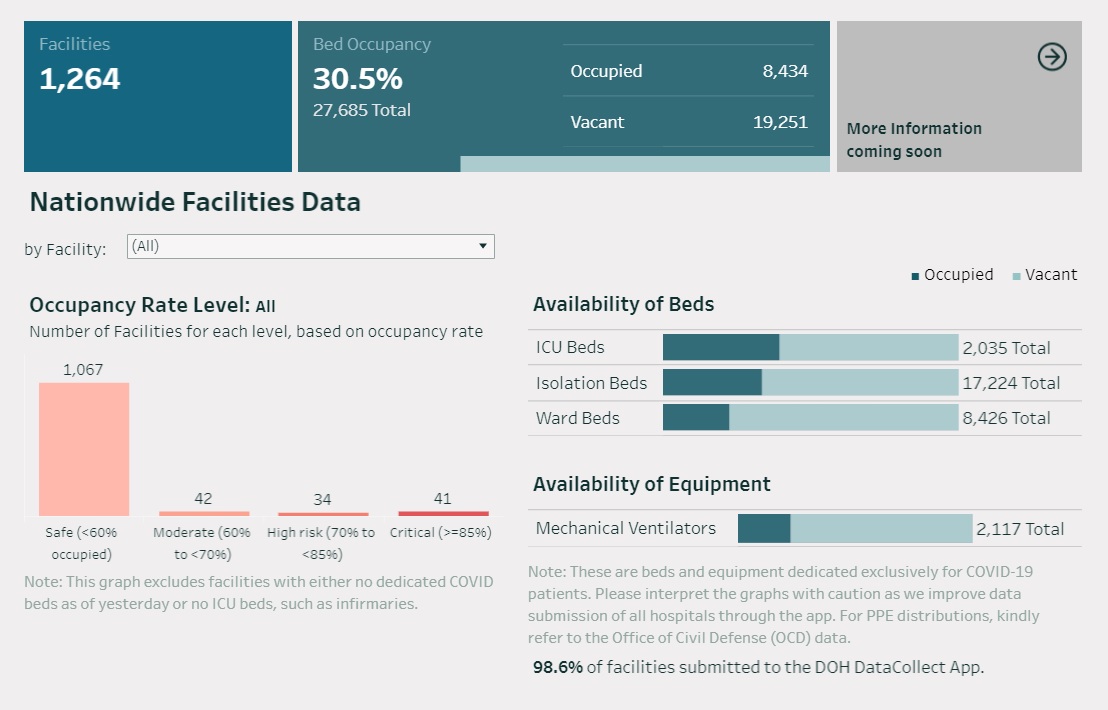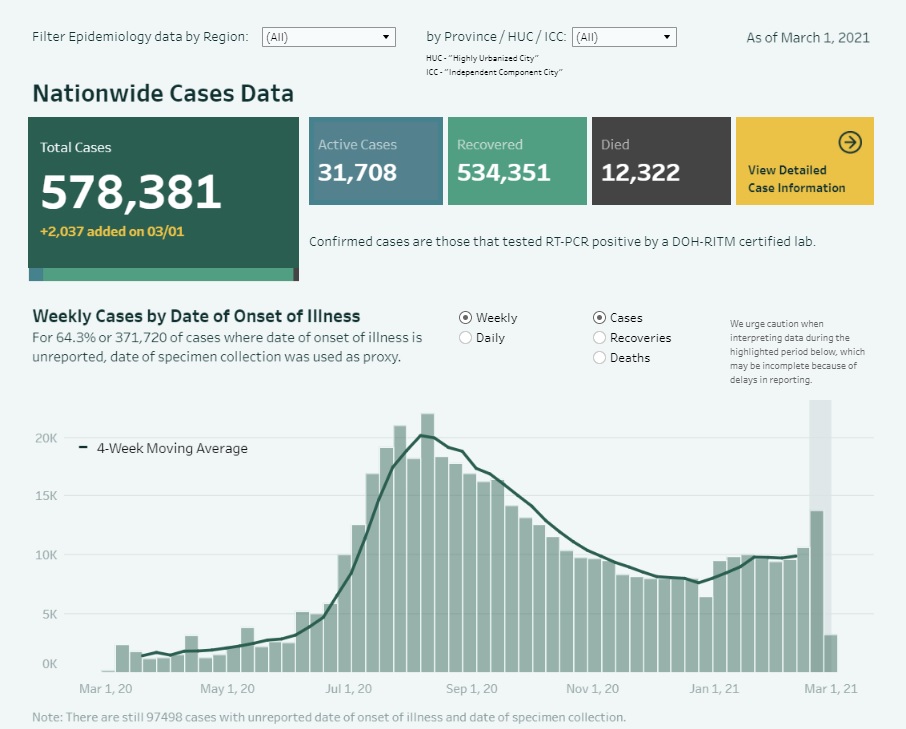 Read Online
Click the button below if you wish to read the article on the website where it was originally published.
Read Offline
Click the button below if you wish to read the article offline.