Latest CDC data shows adverse effects of COVID vaccines in the US surpass 200,000 including among 12 to 17-year-olds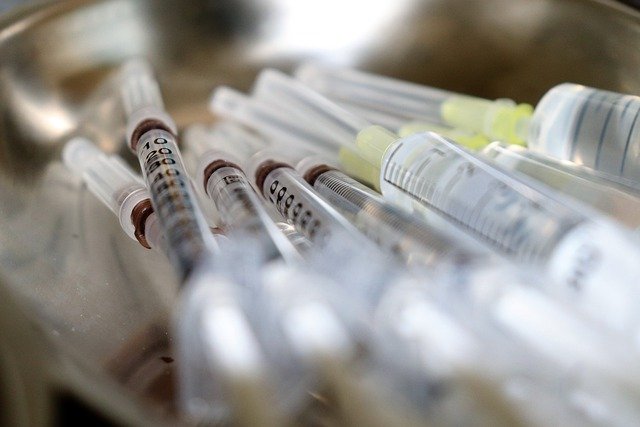 In this May 21, 2021 article for The Defender, Megan Redshaw offers a rundown of the latest data from the reports submitted to the US Centers for Disease Control and Prevention (CDC)'s Vaccine Adverse Event Reporting System (VAERS).
As of May 14, 2021, a total of 227,805 adverse events, including 4,201 deaths, have been recorded by VAERS. 18,528 are reported as serious injuries.
According to Redshaw, 943 total adverse events were reported from May 15 to 21, 2021. This is the week when inoculation of children aged 12- to 17-year-olds began. Twenty-three (23) serious adverse events reported this week were among 12- to 17-year olds.
Of the 4,201 deaths reported as of May 14, 2021, 23% occurred within 48 hours of vaccination, 16% occurred within 24 hours and 38% occurred in people who became ill within 48 hours of being vaccinated (deaths occurring in this last group may have happened weeks or months after vaccination, but their health complaints started 48 hours after inoculation). [These data are important as it shows a plausible link between vaccination and death, see New study: Vaccines are the likely cause of adverse effects and deaths following vaccination].
Redshaw's article also includes details on important issues surrounding vaccination (side effects, and employer liability in the case they mandate vaccination), as well as an update on The Defender's inquiry to the CDC regarding their request for additional data and information concerning deaths following vaccination.
Editor's Note: It is clear from VAERS that this vaccine is a threat to humanity. As already mentioned by a pro-vaccine doctor, when there are 50 deaths from a drug, it is usually pulled out from the market [see Highly cited COVID doctor comes to a stunning conclusion: Gov't scrubbing unprecedented numbers' of injection-related deaths]. Now drug regulators are turning a blind eye to more than 4,000 deaths in the US alone and hundreds of thousands of adverse effects. Because it is so irrational, it is clear that there is a higher agenda of control involved in this vaccination campaign.
Despite the many issues with VAERS, the American public is lucky to have some system of tracking. In the Philippines, our only source of information is a weekly Adverse Event Following Immunization (AEFI) report from the Food and Drug Administration (FDA) which contains no information about each AEFI case. We have no way of saying when adverse events and deaths happened, and whether the right authorities have been informed of all adverse events and deaths following vaccination [for more information on the limitation of the AEFI, see Philippine FDA reports 79,166 adverse events, 91 deaths following COVID vaccination]. We are no longer surprised if our vaccine injuries are greater than the currently reported. In addition, we are concerned that the more dangerous Pfizer vaccines have arrived in the Philippines and the lack of an adequate reporting system will hide the real impacts of the mRNA vaccine.
Read Online
Click the button below if you wish to read the article on the website where it was originally published.
Read Offline
Click the button below if you wish to read the article offline.