Highly cited COVID doctor comes to a stunning conclusion: Gov't scrubbing unprecedented numbers' of injection-related deaths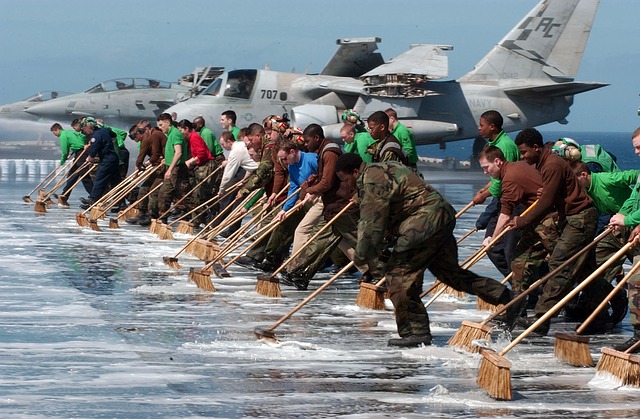 This May 4, 2021 article was written by Leo Hohmann for Global Research CA. It summarizes a 32-minute interview between New American Magazine senior editor Alex Newman and Dr. Peter McCollough.
Dr. McCullough is the Vice Chief of Internal Medicine at Baylor University Medical Center. He holds the honor of being the most cited medical doctor on COVID-19 treatments at the National Library of Medicine, with more than 600 citations. He has testified before Congress and won numerous awards during his distinguished medical career.
In the interview, Dr. McCullough slams the government for turning a blind eye to the alarming number of adverse events and deaths following the experimental COVID injections. He says, "A typical new drug at about five deaths, unexplained deaths, we get a black-box warning, your listeners would see it on TV, saying it may cause death…And then at about 50 deaths, it's pulled off the market".
Dr. McCullough then compares this standard with the current response to COVID injections. He says that the Centers of Disease Control and Prevention (CDC) announced on their website that not a single death of the 1,600 they studied was related to the vaccine. Dr. McCullough questions this conclusion saying, "I have chaired and participated in dozens of data safety monitoring boards…I can tell you this type of work would have taken many months to review all the labs, the death certificates, and all the circumstances of the event. It is impossible for unnamed regulatory doctors without any experience with COVID 19 to opine that none of the deaths were related to the vaccine".
Aside from the government's refusal to implement early treatment protocols which could have prevented 85% of all COVID deaths, Dr. McCullough says that vaccine monitoring is being scrubbed through the Trusted News Initiative which includes BBC, CNN, Associated Press, and several other mainstream media outlets. He says "they are not going to allow any negative information about vaccines to get into the popular media because they're concerned about vaccine hesitancy, that if Americans got any type of fair, balanced coverage on safety events then they simply would not come forward and get the vaccine".
Watch the original interview between Dr. McCullough and Alex Newman at the New American.
Editor's Note: Dr. McCullough is an insider so he knows what he is talking about. Why are governments still rolling out the COVID injections when thousands have already died following the jabs? What is the protocol used by the government agencies to determine whether a death is related to a vaccine or not? The Children's Health Defense dared to question the US Centers for Disease Control and Prevention several months ago, and have not received a response up to now. [1]https://childrenshealthdefense.org/defender/64-days-why-wont-cdc-answer-questions/ What's with the secrecy?
If the US is unable to explain how they investigate adverse reactions even with the existence of the Vaccine Adverse Effect Reporting System (VAERS), imagine how it is in countries like the Philippines. Most people here do not know they can self-report adverse reactions, and very few were told to self-monitor for several days. Most of the adverse effects recorded on our Adverse Effects Following Immunization (AEFI) monitor only the first 15 minutes after injection. What about those that happened a few days or weeks after? [A study conducted in India shows that 75% of deaths following vaccination happened within three days, see 180 deaths after COVID injection jabs, 75% happened within 3 days].
In our country, no deaths after vaccination have been reported by our local drug regulator, but we know they are happening and are being ignored [see Filipino cop dies after receiving first dose of vaccine 72-year old man in CDO dies after getting first AstraZeneca injection. Several others may be found online, but most have not been covered by local media, and hence, were not included in our website]. With the arrival of Pfizer injections in the country, we can expect adverse effects and deaths to increase. Does the government have the capacity to monitor the effects of these new types of COVID injections?
As we have seen previously, Astra Zeneca, despite being administered to fewer people, led to more adverse reactions. [2]https://www.fda.gov.ph/wp-content/uploads/2021/05/Reports-of-Suspected-Adverse-Reaction-to-COVID-19-Vaccines-as-of-02-May-2021.pdf We can expect this same outcome with the Pfizer injections.
Read Online
Click the button below if you wish to read the article on the website where it was originally published.
Read Offline
Click the button below if you wish to read the article offline.