Dr. Byram Bridle: There is no pandemic of the unvaccinated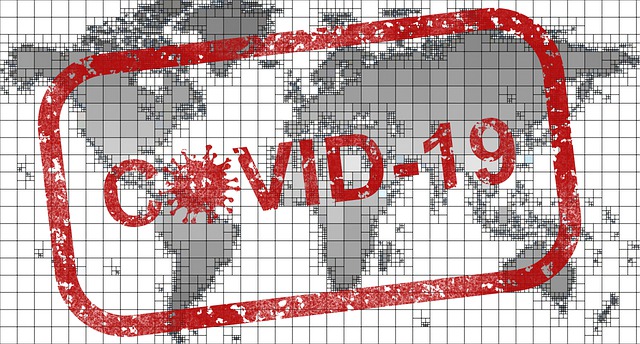 The following is a 5-minute video interview between Dr. Byram Bridle and Laura Ingraham. It was posted in LewRockwell.Com last August 5, 2021.
In this video, Dr. Bridle says that the "pandemic of the unvaccinated" propaganda from the US Centers of Disease Control and Prevention (CDC), Anthony Fauci, and Joe Biden are lies. He says "I would argue that…this flipping of the messaging to scare people into thinking that the unvaccinated are somehow driving the emergence of novel variants, this goes against every scientific principle that we understand. The reality is, the nature of the vaccines that we are using right now, and the way we are rolling them out are going to be applying the selective pressure to this virus to promote the emergence of new variants".
Editor's Note: Like what Dr. Bridle said, it is the vaccinated who are driving the emergence of new variants [This statement is supported by several other experts, see Dr. Robert Malone: COVID vaccines are causing the virus to become more infectious, Nobel Prize Winner: Covid vaccine is creating variants that can escape vaccine-induced immunity, and Pro-vaccine expert on"immune escape", mass vaccination, and the creation of "uncontrollable monster" viruses].
We could actually call this the pandemic of the vaccinated, what with the high number of new cases coming from the fully vaccinated [see 75% of new COVID cases in Singapore are vaccinated, Internal CDC document urges use of new messaging to promote vaccination in the face of Delta variant outbreaks, New COVID surge in 4 out of 5 top vaccinated countries in the world, Almost 50% infected with Delta variant in Israel are fully vaccinated]. There is nothing in science that supports the claim that this is a pandemic of the unvaccinated, why then are the "COVID authorities" repeating this lie?
We also know that the CDC stopped counting cases of fully vaccinated people who contract the COVID virus last May 2021 [see CDC changes reporting protocol for breakthrough cases]. They wanted to do that because they wanted to fool the public that the vaccinated do not get reinfected.
Well, the answer is clear: they want you to take the vaccine. We locked down our countries until vaccines arrive. We continue to be pressured to take the vaccine even if we don't need it. This is because this COVID pandemic has evolved from a health crisis to a marketing effort for vaccine sales. Why vaccines?
They could do other things to treat COVID 19 [see our category on COVID treatments to know more]. But no. The focus is on vaccination alone. Reports on COVID treatment have been largely absent on mainstream and social media. As we said, this is no longer about health, but about control [see Attention Lawyers! Take Action! We are in the Midst of Medical Martial Law. Our Human Rights Are Being Trampled Upon and Millions Harmed by Illegal lockdowns. Plus Hundreds of Thousands are Killed/Harmed by Illegal Vaccines. Disaster Amidst a Fake Health Emergency in the Philippines.].
Shouldn't you be asking what is in these vaccines and why are governments and international health organizations so gung ho in getting so many adults inoculated even when they don't need it? What could be the hidden agenda of these vaccines? [Read Vaccines: Trojan Horses for Global Sterilization and Surveillance and Alternative views concerning the COVID-19 vaccine].
Read Original Article
Read Online
Click the button below if you wish to read the article on the website where it was originally published.