Majority of hospitalized COVID-19 patients in Israel are fully vaccinated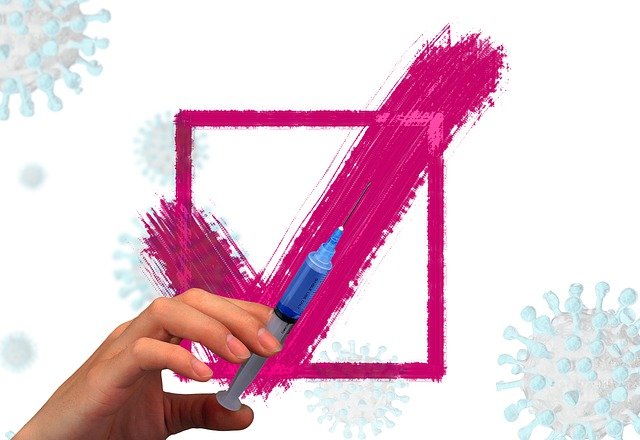 In a TV interview with Dr. Kobi Haviv, medical director of Herzog Hospital in Jerusalem, he said, "85 to 90 percent of the hospitalizations are in fully vaccinated people," and "95 percent of the severe patients are vaccinated." A report on this was written by Meiling Lee and was published by Epoch Times on August 7, 2021. The article was updated last August 10, 2021.
Haviv says that the rising cases of vaccinated people getting COVID-19 disease (also known as breakthrough cases) can be due to the waning effectiveness of the vaccine [we have reported about this in the article Pfizer's efficacy drops in Israel, cannot prevent people from getting COVID Delta variant].
According to Prof. Ran Balicer, a health physician and chair of Israel's COVID-19 National Experts Team, breakthrough cases were seen at a higher rate than what was expected. He said, "We saw more breakthrough cases than we expected. So we didn't see just illness among the unvaccinated … what we've seen was more and more cases among the vaccinated as well."
Despite the rise in COVID cases and hospitalizations, experts are saying that fatality rates have remained low.
Israel has reinstated coronavirus policies such as the green passport, physical distancing, and indoor masking.
Editor's Note: Despite the experience of Israel, Singapore, Iceland, Denmark, and a couple other countries in the world, governments continue to believe that vaccines are still the way out of this scamdemic [see Iceland and Denmark: No herd immunity from vaccines, 75% of new COVID cases in Singapore are vaccinated, New COVID surge in 4 out of 5 top vaccinated countries in the world, World's most vaccinated nation activates new lockdowns as cases rise, 1,440 fully vaccinated Filipinos found positive for COVID-19]. If the return of new covid restrictions and the "arrival" of a new variant of concern, lambda, does not awaken people that vaccination is useless, we don't know what else will. Perhaps some people really like living in fear and would rather be blind to the inspiring new developments in pandemic control and COVID treatment options [see the How ivermectin prevents COVID 19 and possibly protects the unvaccinated from toxic spike proteins being shed by the vaccinated, Dr. Peter McCullough: Successful early treatment for COVID makes vaccines unnecessary, Don't Fear the Delta Variant, Treat It and the section on Treatment for COVID-19].
And if there is any attempt to equate the low mortality rate of Israel to the country's high vaccination, we suggest you read the article COVID Case fatality rate has been stagnant since November 2020 to see the truth.
We must realize, however, that these reports of increasing breakthrough cases in highly vaccinated countries should not be disregarded. According to Dr. Robert Malone, these could already be a signal of antibody-dependent enhancement and must be carefully studied [see Dr. Robert Malone: COVID vaccines are causing the virus to become more infectious].
Read Original Article
Read Online
Click the button below if you wish to read the article on the website where it was originally published.
Read Offline
Click the button below if you wish to read the article offline.