Thousands of Healthcare Workers Stand Against Government Jab Mandates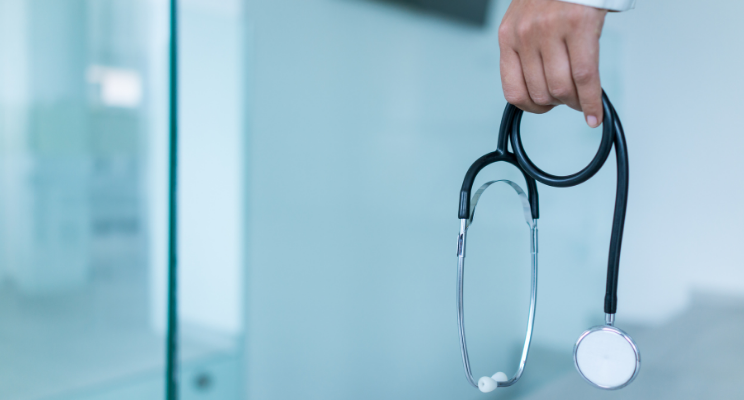 In a September 17, 2021 article published by LifeSite News, Anthony Murdoch reported that thousands of healthcare workers in the province of Alberta, vaccinated and unvaccinated, banded together to fight government jab mandates.
According to the report, the group has written an Open Letter dated September 9, 2021, sent to the president and CEO of Alberta Health Services (AHS), Dr. Verna Yiu. The letter calls out a mandate by AHS that all staff and contractors must be fully vaccinated[1]https://westernstandardonline.com/2021/09/alberta-health-services-makes-vaccination-mandatory-for-all-staff/ by October 31.
As of publication, the letter has received 2,792 signatures from healthcare workers. The open letter lists various points on why they contend against mandatory vaccination. One point says: "These mRNA vaccines have NOT been proven to prevent disease uptake nor disease transmission [as] supported by the CDC's Morbidity and Mortality Weekly Report August 6, 2021, (70(31);1059-1062)," said the group. "Where it is stated 'Real-time RT-PCR Ct values in specimens from 127 fully vaccinated patients (median 22.77) were similar to those among 84 patients who were unvaccinated, not fully vaccinated, or whose vaccination status was unknown (median = 21.54)'. Asymptomatic unvaccinated people have never been proven to be more infectious or transmit more disease than vaccinated individuals."
Editor's Note: This article tells us that not all healthcare workers are acquiescent to the governments' inoculation mandates. These individuals are the ones who experience the rush in the emergency rooms, hospital rooms, and ICU first hand, and hence, their opinions are most valuable.
Who gets penalized, overworked, and petered out once there is a misstep in emergency control? It is these people who work in hospitals and primary care clinics. These individuals have taken an oath: 'First, Do No Harm'. They have promised to provide the utmost care and treatment as exceptional as possible.
What we are witnessing in societies right now is massive medical tyranny. This is crystal clear as the people who are fighting for us are the same people who actually see the anomalies that are happening in our health institutions. [Also see An Urgent Open Letter to Every Doctor and Nurse in America; Global alliance of doctors calls for an end to all lockdowns and vaccinations; Stanford doctor calls for the end of total lockdowns in the US; 500 German doctors and scientists form organization to investigate global coronavirus response; 130+ UK doctors express "grave concerns" over government's handling of pandemic; Doctors slam Australian COVID-19 policies; World Doctors' Alliance: Another group of internationally-renowned medical experts call for end of all coronavirus restrictions]
This open letter suggests the following:
First, the healthcare system will eventually collapse once the governments continue with planned vaccine mandates. There have been petitions against mandatory vaccination and lockdowns from doctors since 2020, but it seems their voices weren't heard. [See Filipino doctors: Lift all lockdowns and allow our people to begin to rebuild their lives; Medical doctors and lawyers band together to reclaim professional autonomy, human identity and sovereignty; Canadian doctors speak out: Stop fearing the coronavirus, end all restrictions, avoid experimental vaccines; Canadian doctors call on government for a balanced response to COVID-19; Belgian doctors call for the end of all lockdowns; Doctors: No global pandemic, COVID-19 vaccines not safe; World Doctors' Alliance: Another group of internationally-renowned medical experts call for end of all coronavirus restrictions]
Second, this is a health crisis; if it were to be resolved, governments must listen to the scientists and virologists. Why ostracize them or use major publications to veto scientific papers which convey facts and data? [See Scientific fraud at top medical journals affect world COVID-19 policy; Lancet, top medical journal, helps coverup true origins of COVID; Journals are refusing to publish a mask study from Denmark; Scientists quit board to pressure journal into retracting study showing COVID vaccines can kill].
Third, suppose governments disregard the endorsements of health care experts during a health emergency; then the real issue must not be health-related. A woeful truth is that another agenda is shaping up with inoculations, boosters, and vaccine passports. [Also read Governments ignoring advice of their own health regulators, pushing child vaccination, public trust eroding, Vaccines: Trojan Horses for Global Sterilization and Surveillance, Death Rate, Science, Lockdown, Fear, the "New Normal", Vaccines, Social Control and the Immune System]
Lastly, governments are determined to inoculate the public with coercive tactics and draconian measures. Why? There is no data that shows the safety of these covid injections. In fact, there are more data showing that these "vaccines" are dangerous [Read Covid Vaccines are Bioweapons for Mass Genocide; COVID vaccines are bioweapons. Here are the many ways they can injure you.; What happens to your body after injection with a gene-based COVID vaccine?; Dr. Tess Lawrie: COVID vaccines unsafe for human use; Dr. David Martin: Experimental mRNA "vaccines" are not vaccines, they are a medical device]. Are governments trying to extinguish humanity?
Read Original Article
Read Online
Click the button below if you wish to read the article on the website where it was originally published.
Read Offline
Click the button below if you wish to read the article offline.