Bolzonaro on the COVID hysteria: "History and Science will hold everyone accountable"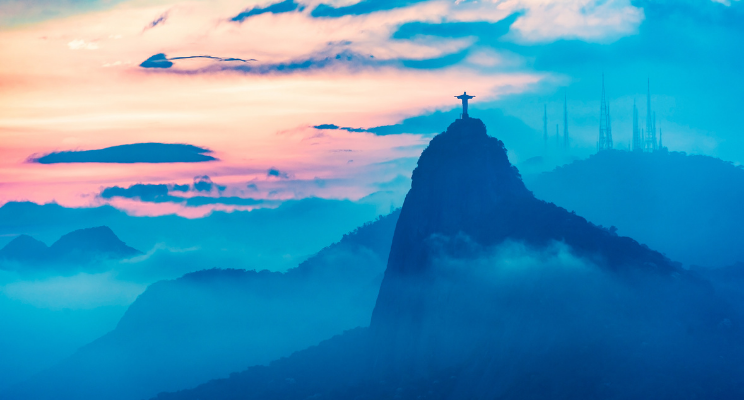 The following is a 13-minute video of the Brazilian President Jair Bolsonaro's opening speech to the United Nations. The speech was published on the United Nations Youtube Channel on September 21, 2021.
If you want to hear Brazil's position on COVID, skip to 10:47 of the video. Here is a summary of his COVID-related statements:
Millions of Brazilians have already received the first dose of the vaccine.
By November 2021, all citizens who choose to be vaccinated will have been covered.
His administration supports vaccination, but not vaccination or health passports, or any other vaccine obligation.
Brazil has supported the autonomy of doctors' quest for early treatment for COVID.
The government supports the confidential doctor-patient relations in regards to the proper medication to be used for early treatment.
He adds: "We cannot understand why many countries together with a large of the media took a stance against early treatment measures. History and science will certainly be wise enough to hold everyone accountable".
Bolsonaro highlights the huge turnout of people last September 7, 2021, Brazil's national independence day. He said, "Millions of Brazilians peacefully and patriotically took to the streets in the largest demonstration in our history to show that they will not give up on democracy, they will not give up individual freedoms, and that they do support our administration".[1]A video of this protest may be accessed here: https://m.facebook.com/aljazeera/videos/bolsonaro-says-freedom-under-threat-at-brazil-independence-day-rally/186947916840589/. This rally is now being …

Continue reading
Editor's Note: Bolsonaro's statements at the UN are searing as it is both a statement on the strength of his country and the support he is receiving in terms of his government's "pandemic" policies. He is now paving the way towards a new possibility for "pandemic response" which does not involve mandatory vaccination and the erosion of individual rights and liberties.
We support his message: the decision to be vaccinated or not must be done by the individual involved, with input from their physicians. Early treatment must be the first line of defense against pandemics, not vaccination. Governments who fail to consider these important points will be judged by history and science, and we are sorry to say that a number of governments will fail. The day of reckoning is close. [Also read Naked Fear Appeal. Do not be Fooled. Don't Yield. Don't Get Vaccinated].
We cannot think how governments would consider mandatory vaccinations in the face of evidence that there is no need to vaccinate the general population. We also cannot help but wonder why governments continue to promote the lie that vaccinations can "protect" others and that being unvaccinated can endanger the lives of the vaccinated [see Dr. Marty Makary: Unvaccinated pose no risk to the vaccinated]. How can this be possible, if the vaccinated are getting infected and are being sent to hospitals due to COVID? [See Countries with the highest vaccination rates also facing surge in COVID cases and deaths, Israel, once the model for beating COVID, now has one of the highest infections in the world, New lies revealed: Death rate from Delta variant 6x higher among fully vaccinated]. How can the government claim that the vaccines continue to work against COVID while at the same time insisting that the efficacy of the vaccines is dropping? [Also read Pfizer's efficacy drops in Israel, cannot prevent people from getting COVID Delta variant].
Bolsonaro is taking a very important stand: freedom and civil liberties take precedence over anything else. Without these, there would be no democracy. Now the question is, why are other countries throwing away citizen's rights to govern over their bodies?
View Original Video