Countries with the highest vaccination rates also facing surge in COVID cases and deaths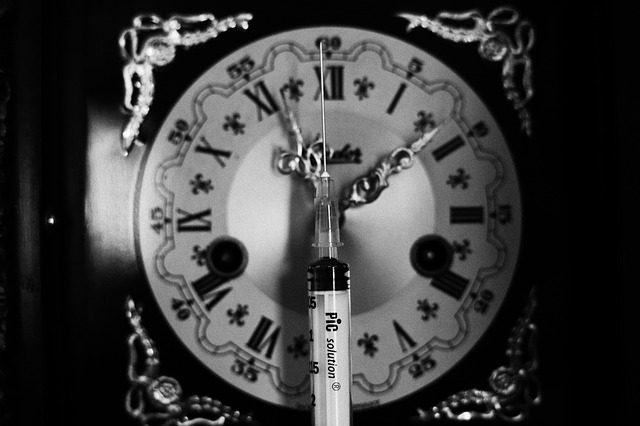 The following article was written by Robert Hart and was published by Forbes last May 29, 2021. In this article, Hart says that the most inoculated countries in the world were also experiencing COVID surges in cases and deaths [Hart also wrote another article already featured on this site, read New COVID surge in 4 out of 5 top vaccinated countries in the world].
Some of the countries Hart cited in this article include the following:
Uruguay, which had one of the world's most successful vaccination drives also experienced the highest COVID-19 deaths per capita for several weeks. The country recorded 1.6 deaths per 100,000 inhabitants from April to May 2021.
Highly vaccinated Bahrain and Maldives also registered high per capita deaths. Bahrain recorded 0.9 deaths per 100,000 people while Maldives had 1.0 deaths per 100,000 people. These were even higher than that of the US (0.15 deaths per 100,000 people) and India (0.29 deaths per 100,000 people).
Seychelles and Chile ranked among the worst infections in the world as of May 2021.
For experts from these countries, the resurgence in COVID cases and deaths can be attributed to the "resumption of economic activity and 'complacency' over public health measures". In Bahrain, however, health ministry undersecretary Waleed Al Manea attributes the increase in cases to "more testing and large gatherings due to Ramadan".
Editor's Note: Take note that this article was written in May 2021 – months before the US Centers for Disease Control and Prevention, and health experts from Iceland and Denmark admitted that breakthrough cases (fully vaccinated people testing positive for COVID) were not so rare after all [read Iceland epidemiologist says herd immunity cannot be achieved by vaccines, Iceland and Denmark: No herd immunity from vaccines, Internal CDC document urges use of new messaging to promote vaccination in the face of Delta variant outbreaks]. We are now beginning to understand what caused these surges. It is becoming clear that it was the vaccines that caused new COVID infections. Here are a few of the new discoveries we have had about vaccination and new COVID infections.
First was that the vaccines could not stop infection and transmission of the virus [a fact that we have been pointing out since last year, see Fauci: Early COVID-19 vaccines will only prevent symptoms, not block infection and THE VACCINE DELUSION, PART 1: CBCP Pro-Vaccine Decision Huge Mistake. Vaccines will Not Remove Lockdowns. Ignores Reports of Thousands of COVID-19 Vaccine Serious Injuries Including Death].
Second, there is new evidence showing that the vaccinated are actually more susceptible to the disease [see Study confirms possibility that vaccine recipients will face ADE injuries and deaths, Majority of hospitalized COVID-19 patients in Israel are fully vaccinated, 75% of new COVID cases in Singapore are vaccinated, Almost 50% infected with Delta variant in Israel are fully vaccinated, Vaccines do not fully control Delta variant: Majority of COVID deaths are from vaccinated. Evidence of dangerous ADE at work. Also, read CEOs: Do You Want to Destroy the Country and Your Own Future? Coerce Workers to Get the Vaccine, the Kill Shot.].
Third, new studies are showing that the vaccines are reprogramming the innate immune system and causing the natural immunity to decline [see Covid-Injection Lowers Natural Immunity by five- to six-fold and Research suggests Pfizer-BioNTech COVID-19 vaccine reprograms innate immune responses].
Governments used to say that complacency following vaccination was the reason for new infections. Now they are being proven wrong, and we are starting to catch them with their lies.
Read Original Article
Read Online
Click the button below if you wish to read the article on the website where it was originally published.
Read Offline
Click the button below if you wish to read the article offline.