Dr. Marty Makary: Unvaccinated pose no risk to the vaccinated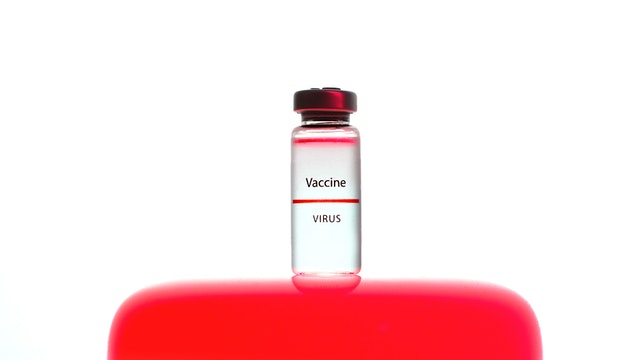 In this August 5, 2021 article for CNS News, Melanie Arter reports on the recent statements of Dr. Marty Makary [he is the same scientist featured in the articles US will have [natural] herd immunity by April 2021 and Johns Hopkins professor: Ignore the CDC, natural immunity works].
In this report, Dr. Makary said that there is no science proving that the unvaccinated are a public health risk. He said, "I wish we would change the lexicon and stop talking about the vaccinated and unvaccinated and just talk about the immune and non-immune. There's been this demonization of those who are not immune, not vaccinated, and it's unfounded. Those who are unvaccinated pose no risk to the vaccinated beyond that of a common cold". He adds that there is no evidence that Delta is more virulent and dangerous in kids".
Dr. Makary also states that there are now over 1,000 variants of COVID, and so far, the data is showing that the immunity we have is "entirely encompassing". He adds that Delta has outcompeted all the other variants out there and will be "with us for a long time".
Editor's Note: Dr. Makary's statements have many implications.
First, if the Delta variant will be present in societies for a long time, then countries must ask how long they can keep up with their damaging coronavirus policies. Already, some countries have gone back to lockdowns as more Delta cases are being detected, despite knowing the negative impact of lockdowns on the economy, society, and mental health. Is this a sustainable solution? Obviously, it isn't, which was why Sweden never locked down in the first place. [And look at where they are now, see Mask-free, lockdown-free Sweden is close to ZERO daily COVID deaths].
Second, if more vaccinated people are getting infected due to the Delta variant, do governments think that they can stop the Delta variant if more people get vaccinated? That logic is just absurd.
Third, if the lexicon will change from vaccinated and unvaccinated to immune and non-immune, this will change the game entirely. For one, it is becoming clear that some people are not immune even if they are fully vaccinated [see COVID 'vaccine failure' more likely if you have a weakened immune system]. Meanwhile, scientific studies are showing that the COVID-recovered are immune from the virus and its future variants [see Your immune system can protect you from COVID and all its future variants, anyone who says otherwise is lying, COVID-recovered patients are protected from reinfection, no need to discriminate against them, Natural immunity triggered by COVID infection superior to vaccine-induced immunity, Metastudy shows little possibility for variants to escape human immune system]. If we start talking about who is immune to the COVID virus and who is not, we will begin to see the collapse of the propaganda created by governments aided by their cohorts in Big Tech and mainstream media.
Read Original Article
Read Online
Click the button below if you wish to read the article on the website where it was originally published.
Read Offline
Click the button below if you wish to read the article offline.