Doctors slam Australian COVID-19 policies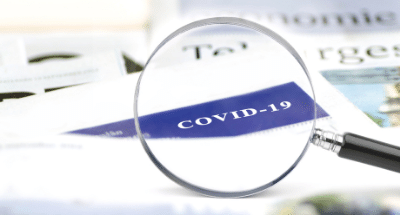 On July 7, 2021, the Doctors for Covid Ethics group published a letter addressed to the New South Wales Health Minister and Premier. Australia's Federal Health Minister and other Parliamentarians have also been furnished with a copy of the letter.
In the letter, authors slammed the Government for "acting outside their powers in a manner that may imperil the lives of patients."
The authors presented evidence and arguments to oppose the legitimacy of the Australian Government's method, which involved forced mass vaccination, lockdowns, PCR testing, official mortality cases, censorship, among others.
The authors also alleged that the Government has eliminated informed consent, and they have "replaced doctors when it comes to personalized medical services and the choices people make." The group also says that the Government has taken away from doctors their capacity to engage in scientific discussion with their peers, as it has imposed punishment among dissenting medical practitioners.
The authors demand that Ministers and Chief Health Officials of Australia's States and Territories take part in an open consultation process "with independent and eminently" qualified professors and scientists. Failure to do so, the authors stress that they will be pursuing a public 'fact-finding process' involving Federal Senators and Parliamentary Representatives.
Editor's Note: Based on recent reports from the country, Australia is becoming a totalitarian state. [See https://www.theatlantic.com/ideas/archive/2021/09/pandemic-australia-still-liberal-democracy/619940/; Monica Smit arrested for advocating freedom; she refuses bail; spread her story far and wide; https://www.dailymail.co.uk/news/article-9938693/Little-girl-sits-handcuffed-fathers-lap-arrested-Sydney-Covid-hotspot.html; http://thetruereporter.com/is-australia-opening-covid-19-concentration-camps-this-year/] No wonder doctors, other medical practitioners, and citizens are fighting back.
We are grateful for this pushback from health experts because there is indeed an anomaly in how governments are handling this so-called pandemic. They have taken the inherent rights of humans and decided that they could tell us how to think, what to believe in, and how to behave. Are we going to sit back and do nothing while our governments violate our God-given rights to freedom and liberty? [Read Attention Lawyers! Take Action! We are in the Midst of Medical Martial Law. Our Human Rights Are Being Trampled Upon and Millions Harmed by Illegal lockdowns. Plus Hundreds of Thousands are Killed/Harmed by Illegal Vaccines. Disaster Amidst a Fake Health Emergency in the Philippines.].
Read Original Article
Read Online

Click the button below if you wish to read the article on the website where it was originally published.
Read Offline
Click the button below if you wish to read the article offline.