Urgent Updates on Our Cease and Desist Initiative: Time to Intensify Resistance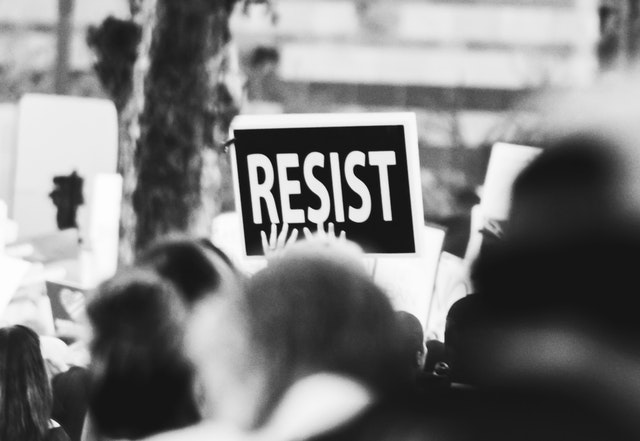 To All Filipino Health and Freedom Fighters,
We are the Philippine Theater of the Global Resistance to the ongoing attempt at World Takeover and Tyranny using Covid Lockdowns and Vaccines as its main instruments of Control.[1]Please see our various Public Seminars especially Episode 5 at https://covidcalltohumanity.org/aiovg_videos/zoom-public-seminar-episode-5-covid-19-and-the-making-of-a-new-world/. Here we lay out the … Continue reading
For those who have been following this website (CCH), my address to you above may seem dramatic or exaggerated. But please bear with us.
For almost 18 months now, we have mostly focused on straight scientific analysis on the Covid crisis of humanity. However, in the past few months, we started moving into action while we continued our search for Truth. Without action, the truth remains an empty distraction from the need to change the narrative of the world and to stop the carnage of humanity that was and is happening before our very eyes.
Tens of Millions Worldwide Waking Up to the Scamdemic
We are glad to share with you that tens of millions around the world have been awakened by the rock-solid Truth coming out from distinguished scientists, doctors, and alternative media all over the world. Many have not sat on these Truths but have participated in various ways to stop the mad rollout of unscientific and fraudulent Covid mandates.[2]https://covidcalltohumanity.org/category/individual-collective-actions/collective-actions/protests-non-compliance/
Inspiring Response to Cease and Desist Initiative
The same is happening in the Philippines. We launched our Cease and Desist Initiative last 18 October 2021.[3]https://covidcalltohumanity.org/2021/10/18/nicanor-perlas-asks-the-duterte-government-to-cease-and-desist-extreme-and-unscientific-covid-policies/ We received incredible support. Thousands of messages in our various platforms, page views at CCH alone reached more than 120,000 monthly views, more than 50,000 viewed our FB announcement of this initiative.
In addition to this very positive feedback, Filipinos from all walks of life started volunteering to distribute the Cease and Desist document to all national government officials, Cabinet members, governors, and mayors. People who suffered from the vaccines contacted us, and we are now in the process of developing a protocol to heal those seriously wounded by the vaccines.
Without our asking, we also received a significant amount of spontaneous donations to cover the cost of printing hundreds and eventually thousands of copies of the 85-page Cease and Desist document. We are deeply thankful for these unsolicited expressions of support. We expect our cost for printing alone to reach in the hundreds of thousands as we try to reach all LGU officials including people at the barangay level with information leaflets. We are forced to do this because of the massive media blackout on news such as what we are producing and reporting on.
But we are not concerned about the costs. We will do what it takes to protect our freedoms. We are more than willing to pay the costs even if this would mean the ultimate sacrifice of our own lives. We need to defend our rights and freedoms as well as save our brothers and sisters from suffering murder at the hands of these highly sadistic and totally uncaring political leaders. These "vactards"[4]Vactards is a term I am coining to describe those retarded vaccine addicts who love to impose their deadly unscientific worldview on others, especially the helpless and the innocent. It also sounds … Continue reading do not hesitate to force dangerous bioweapons (aka vaccines) upon its already suffering people. If we do not fight for our freedoms, we can say goodbye to life as we know it and live as slaves in the New World Order that is increasingly being forced upon us.
Furthermore, many leaders of networks have contacted us. From all this support plus the face-to-face and digital meetings with leaders of networks and movements, we estimate no less than three million Filipinos are ready and consciously trying to resist Covid tyranny.
The time has come for all of us to focus this wide-ranging dissatisfaction with government Covid policies and mandates into a cohesive and powerful force for change.
Malacañang Gives Mixed Response to our Cease and Desist Initiative
A few days ago, we received an email from the complaints center in Malacañang.[5]For those from other countries, Malacañang refers to the place where the Office of the President of the Philippines is housed. It formally acknowledged receipt of our Cease and Desist document. Malacañang had directed the Department of Health (DOH) to answer the issues that we raised and to answer it in an expeditious manner. We were initially happy that Malacañang did not ignore our 85-page letter.[6]The shift to an A4 document format changed the original 86 pages to 85 pages.
However, when I looked closely at the law (RA 11032) referred to in the response of Malacañang, I learned that DOH technically could respond up to 20 WORKING days. This is the equivalent of almost a month. Furthermore, the Implementing Rules and Regulations of this law allows the DOH, if necessary, to extend their response for another 20 working days. All in all, DOH can take two months to respond to a Cease and Desist demand that is asking them to stop the vaccinations and lockdowns within three days.
By law, DOH has to respond to our Cease and Desist demand. And it will do so taking its sweet time as it usually does in matters like these. We cannot wait that long. The response means that, for all practical purposes, Malacañang denied the demand to stop the destructive Covid policies.
Our Response: Temporary Restraining Order (TRO) and Civil Disobedience
Instead of stopping, the government continues to roll out its vaccine programs as if they have not received a Cease and Desist letter and Notice of Liability. The government is like other dictatorial governments abroad. The agents of the global takeover are stunned. But, instead of relenting, these criminals are intensifying their agenda for global murder and takeover. They are also speeding up the implementation of their repressive measures.
We are left with no choice. All groups and individuals behind the Cease and Desist initiative have agreed to simultaneously pursue a Temporary Restraining Order (TRO) from the Supreme Court and call for civil disobedience nationwide.
The TRO will certainly be defensible at the Supreme Court. We have all the evidence to demonstrate the urgency of the situation. We can easily show the irreparable damage that will be done to thousands of lives of Filipinos if the Duterte government continues to pursue its fanatical push for vaccines.
In the next few days, we have scheduled meetings with lawyers who are willing to take up the cause.
Nonetheless, we would like to request our fellow freedom fighters to link us with brave and tested lawyers who will support us in these efforts. There are so many cases to file, and not just in the Supreme Court.
Simultaneously, it is time to express our resistance in the streets. Because the media does not cover news connected with our resistance, it is de facto saying to the public that there is no resistance to the covid scamdemic in our country. We have to demonstrate that there is massive resistance to the Covid mandates that are destroying the livelihood and lives of Filipinos especially the less privileged.
In the coming few weeks, leaders from all over the country are meeting digitally and face-to-face to plan out the details of the upcoming massive civil disobedience that we hope will stop this totalitarian medical martial law that has been imposed on all of us.
There is no conflict between the TRO and the civil disobedience approach. They are two faces of LEGAL possibilities for all Filipinos.
Our 1987 Constitution empowers us to take actions of civil disobedience.
Right at the very beginning of our Constitution, the Preamble powerfully states:
"We, the sovereign Filipino people, imploring the aid of Almighty God, in order to build a just and humane society and establish a Government that shall embody our ideals and aspirations, promote the common good, conserve and develop our patrimony, and secure to ourselves and our posterity the blessings of independence and democracy under the rule of law and a regime of truth, justice, freedom, love, equality, and peace, do ordain and promulgate this Constitution."
We cannot be sovereign if we are scared of the government, if we do not stand up and fight for justice and our freedoms. We cannot be sovereign if the government continues to illegally dictate to us how to live our lives by using the excuse of a fake and fraudulent pandemic. And we can do the impossible with God's help.
Please note that it is the "sovereign Filipino people", with the help of God, that established "a Government" that would bring a regime of "rule of law", not fraud; "truth", not lies; "freedom", not enslavement; democracy, not this de facto dictatorship that has settled in our land.
We are so far from the ideals we hold for ourselves that we should be ashamed of ourselves. We should boldly act now to recover our dignity, freedom, and the high ideals that we have set for ourselves. We have to stop cowering in fear and take control of our destiny. If we do not, then we become mere puppets of other stronger forces that would manipulate and enslave us.
Is this what we were destined to be – mere sheep, peeing in our pants with fear, meekly following unscientific, irrational, and fraudulent Covid orders[7]https://covidcalltohumanity.org/2021/09/27/nicanor-perlas-covid-mandates-unscientific-irrational-and-fraudulent-dozens-of-reasons-to-stop-them-now/?
This is not all. Shortly after the Preamble, our constitution further states in Article II, Sec 1, as follows:
"The Philippines is a democratic and republican State. Sovereignty resides in the people and all government authority emanates from them." (Emphasis added.)
Please note, dear Freedom Fighters. Government authority exists because of us. We have allowed it to exist. We do not exist to follow the arbitrary bidding of government. Government exists because we have allowed it to exist under very clear agreements called the Constitution and all laws that emanate from it.
Therefore, it is our clear right to protest and engage in civil disobedience once it is very clear that our government has become a rogue state and is using the instrumentalities of the state against the people, suppressing and/or killing the people, instead of advancing the prosperity of its people.
Dear Filipino Health and Freedom Fighters, stay focused and dedicated. We are nearing the end. We will be back in touch with you to share our plans publicly, plans that are cognizant of your wishes and desires. We want to do things legally and in a transparent manner. In this way, no one can spin ulterior motives to our desire for true health and freedom in this country!
In closing, let us listen to the words of the Father of modern non-violent resistance, Mahatma Gandhi, he who brought the most powerful empire of its time, the British Empire, to its knees in India:
"Civil Disobedience becomes a sacred duty when the State becomes lawless and corrupt".[8]http://www.gandhi-king-season.net/g-nonact.htm (Emphasis added.)
Our own national hero, Jose Rizal, already understood this more than 50 years earlier than Gandhi. He wrote: "There are no tyrants, where there are no slaves".[9]https://historizal.wordpress.com/essays/ [Emphasis added.]
Mabuhay ang Diyos! Mabuhay ang Pilipinas! Mabuhay ang Filipino! Mabuhay ang Katotohanan! Mabuhay ang Kalayaan! Mabuhay ang Kalusugan! Mabuhay ang ating Magadang Kinabukasan![10]Long live God! Long live the Philippines! Long live the Filipino! Long live Truth! Long Live Freedom! Long live Health! Long live our Bright Future!