Los Angeles Implements Vaccine Passports, Creates Divisive, Discriminatory, Two-tiered Society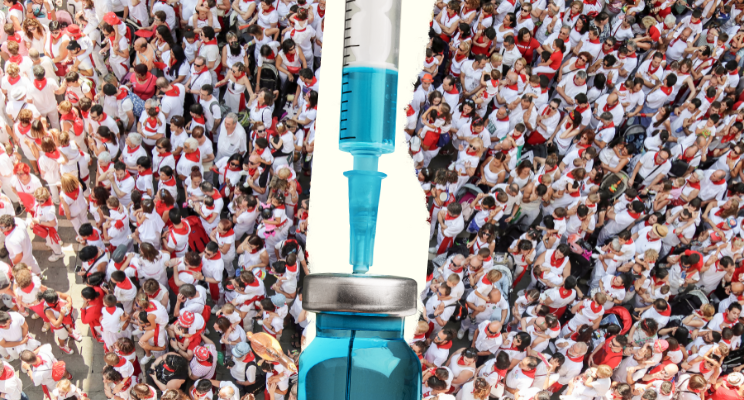 In an October 6, 2021 article published in The Epoch Times, Jack Philips reported that the Los Angeles City Council had approved one of the country's most stringent COVID-19 vaccination decrees.
According to the article, people will have to provide proof of vaccination before being allowed to access indoor government facilities, gyms, sports arenas, museums, spas, malls, restaurants, and bars. Also, negative COVID-19 tests within 72 hours of entry will be compulsory for people with religious or medical exemptions, however, no exemption based on "natural immunity" has been mentioned [Read Why doesn't natural immunity count in the US?].
Some residents said that the mandate is divisive, discriminatory, and would create a two-tiered society of vaccinated and unvaccinated people.
Editor's Note: If this is a health emergency, all scientific evidence that will alleviate this crisis should be considered. But why does natural immunity seems to be off the chart? Why can't authorities acknowledge that natural immunity is the key to ending this COVID crisis? [See Immune system has 27x more protective power than vaccines: Case for COVID vaccine passports demolished; Pro-vaccine immunologist: "I would probably prefer to have natural immunity".] What is the purpose for restricting movement and encouraging a divide between the vaccinated and the unvaccinated?
Unfortunately, people are happily condoning the infringement of their rights. Some people are heavily brainwashed and are disciples of mainstream media (MSM).
However, experts keep sounding the alarm against these 'vaccines,' and some if not all, are being censored by the big tech, MSM, and social media. [See Experts: Vaccines will cause side effects; Pro-Vaccine expert warns: Stop mass vaccinations; Scientists Sound Alarm: Vaccines Will Kill Millions; Trusted News Initiative or Corrupted News Initiative? Mission: Systematic censorship of the world's top public health experts]
This report is another indication that some individuals are benefiting from this scamdemic under the guise of a health crisis. California is just one example of a territory that yearns to drastically divide and segregate its citizens, the vaxxed and unvaxxed.
If we live in a free society, there will be no censorship, fear-mongering, and discrimination. Everything will be transparent to reach one common goal, to live freely and happily. But dismally, we live in a current system where people are mechanically living in fear. And if no one pushes back, we will pave the way to totalitarianism. [See Your Compliance Will Pave Way to Totalitarianism; Proof that the COVID-19 crisis was planned to usher in a new world order.]
Read Original Article
Read Online
Click the button below if you wish to read the article on the website where it was originally published.
Read Offline
Click the button below if you wish to read the article offline.