India's Uttar Pradesh moving towards being covid-free, Ivermectin central to virus control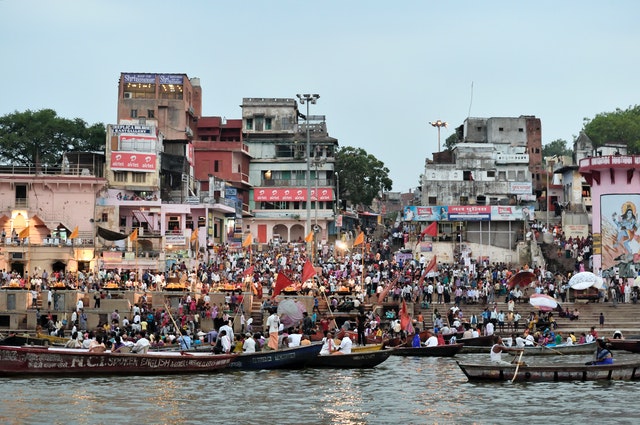 In this August 16, 2021 article published by News18, we learn about the low case rate of Uttar Pradesh, one of the most highly populated areas in India.
According to the report, Uttar Pradesh has been registering dropping case rates for the 14th consecutive week. At its peak last April 2021, Uttar Pradesh recorded a 16.84% positivity rate (the number of people who test positive for COVID vs. the number of people tested with RT-PCR or antigen tests). These days, its positivity rate is very low, even lower than the first wave of COVID-19.
The active caseload in Uttar Pradesh as of August 16, 2021, is at 419 with only 17 individuals testing positive the day prior. Meanwhile, other sparsely populated states like Kerala, Maharashtra, and Tamil Nadu account for large caseloads ranging from 20,000 to more than 100,000.
Editor's Note: What accounts for Uttar Pradesh's success in controlling COVID infections? The state government said it in May 2021: Ivermectin.
In a news report published by The Indian Express, representatives from the Uttar Pradesh government said that the "state's relative success in keeping the Covid numbers [is due] to the timely…use of Ivermectin as a prophylactic."[1]https://indianexpress.com/article/cities/lucknow/uttar-pradesh-government-says-ivermectin-helped-to-keep-deaths-low-7311786/
Uttar Pradesh's success is widely known among those who follow alternative news sources, but mainstream media continues to ignore it [this is no surprise, given media's track record of censoring life-saving information, see Trusted News Initiative or Corrupted News Initiative? Mission: Systematic censorship of the world's top public health experts, Another media insider reveals how network uses corrupt practices to promote COVID vaccines and fake news].
While the health crisis has ended in Uttar Pradesh and the state now nearing minimal COVID cases, other governments continue to exhaust themselves trying to force their citizens to take the useless and dangerous "vaccines". [Take for example of Tamil Nadu which up to this day, continues to deny its citizens Ivermectin. Also, read this July 2021 article from BizNews which outlines the call of several South African medical professionals to allow the use of Ivermectin as COVID treatment.]
Read Original Article
Read Online
Click the button below if you wish to read the article on the website where it was originally published.
Read Offline
Click the button below if you wish to read the article offline