Expert evidence regarding the use of Pfizer COVID-19 mRNA Vaccine for children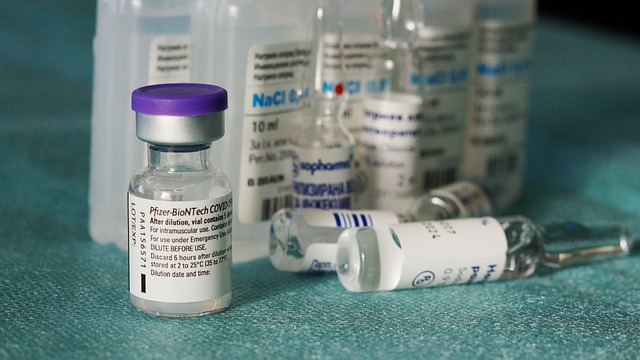 The following document is an expert assessment for the Pfizer COVID vaccine which was written by Dr. Michael Palmer, Dr. Sucharit Bhakdi, and Stefan Hockertz. It was published by Doctors 4 Covid Ethics as part of an expert testimony for a case filed by Italian lawyer Renate Holzeisen. The lawsuit challenges the EU's authorization for the use of Pfizer's mRNA vaccine on children aged 12 years and older. According to the authors, "the arguments made here specifically reference the Pfizer vaccine, but they apply similarly to the Moderna mRNA vaccine, and many also apply to the adenovector-based AstraZeneca and Johnson & Johnson (Janssen) vaccines."
The document attempts to answer these three questions:
Is vaccination of adolescents against COVID-19 necessary?
Is the Pfizer COVID-19 vaccine effective?
Is the Pfizer COVID-19 vaccine safe?
It makes the following conclusions:
Vaccination of children is unnecessary.
Pfizer's claims of efficacy are misleading and clinically meaningless.
The safety profile of Pfizer's vaccine is "catastrophically bad".
The actual document may be accessed here: https://doctors4covidethics.org/wp-content/uploads/2021/07/expertise-published_15.07.pdf
Editor's Note: Take note that this expert assessment was published in July 2021. Their assertions then, is still true to this day. We add this document on this website to help educate parents, particularly in the Philippines where child vaccinations are just starting, in their decision on whether or not they will have their children vaccinated.
We hope that you read this document in full, especially since vaccination is not a harmless activity. Not only will you be risking side effects from the "vaccine", you will also be risking the degradation of your child's immune system making them susceptible to other diseases in the future [see, Finland suspends Moderna for young people due to increased risk of heart inflammation following vaccination, Sweden, Denmark pause use of Moderna COVID vaccine for younger age groups due to side effects, Iceland stops Moderna use for all ages, Vaxxed adolescents six times more likely to suffer heart problems than from COVID-19, Journal article confirms younger males at higher risk of myocarditis following COVID vaccination, VAERS cases, "just the tip of the iceberg". Also read Experimental mRNA vaccines could cause long term chronic illnesses, Peer-reviewed research shows mRNA vaccines can cause neurodegenerative diseases, Long-term dangers of experimental mRNA shots, and Covid Vaccines are Bioweapons for Mass Genocide].
Read Original Article
Read Online
Click the button below if you wish to read the article on the website where it was originally published.
Read Offline
Click the button below if you wish to read the article offline.