Australia restricts use of life-saving Ivermectin through bureaucratic decree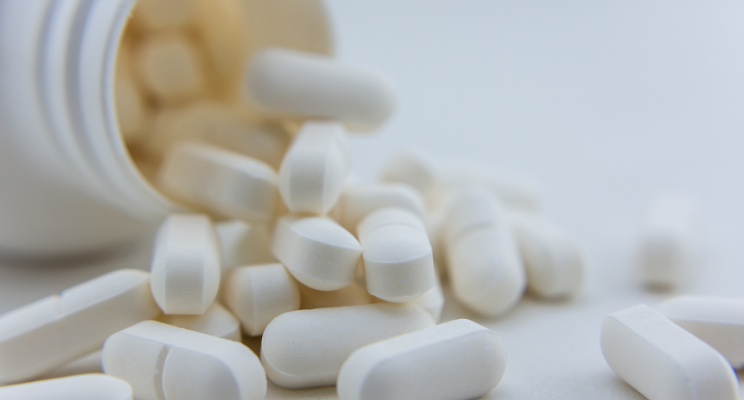 In this September 18, 2021 article published on 21st Century Wire, we learn that Australia has blocked doctors from prescribing ivermectin (IVM).
In addition, September 10, 2021, was a black day for Australia when a group of bureaucrats identified as the Advisory Committee for Medicines Scheduling prohibited doctors from prescribing Ivermectin (IVM). The impetus for this decision is a single meta-analysis from Cochrane Review saying that "IVM has unproven therapeutic value".
However, other reasons given for the blocking IVM include the following:
Supply may become limited
Toxicity concerns due to dosage determined by social media
It may interfere with the vaccination program
The article states that the availability of cost-effective and efficacious early treatment therapeutics and at-home remedies meritoriously invalidates the basis for an emergency authorization use (EAU) of the experimental COVID-19 jabs. In other words, the imperative peddled by authorities – that there is no alternative medication to vaccines – relies on unavailable low-cost and effective treatments available to the public. These are monopolistic tactics made possible by government regulators, the pharmaceutical cartel, and mainstream media.
Editor's Note: This report shows us that despite all the observational and clinical evidence supporting the use of IVM for COVID treatment, it is still being suppressed by governments. Other countries have already acknowledged and benefited from Ivermectin and Hydroxychloroquine (HCQ) as cures to COVID; there is no reason for Australia to deny citizens these effective and affordable treatments. [See How did India flatten its COVID curve?; India's Uttar Pradesh moving towards being covid-free, Ivermectin central to virus control; Evidence shows that Ivermectin can prevent and treat COVID-19; Ivermectin: Another drug proven to treat COVID-19; AAPS: Countries using hydroxychloroquine have lower coronavirus fatality rate; Singapore study shows throat spray and hydroxychloroquine reduce risk of COVID-19; FLCCC meta-review on the efficacy of Ivermectin as prophylaxis and treatment of COVID-19, now published in a journal; WHO-sponsored preliminary review indicates Ivermectin effectiveness.]
This article leads to the following indications:
There is collusion among government regulators, Big Pharma, mainstream media (MSM), and social media to hinder the public from accessing cost-effective and efficacious COVID-19 treatments such as IVM and HCQ. Health authorities and mainstream media's fear-mongering and data manipulation have led to unnecessary deaths (See Indian Bar Association Sues WHO for spreading disinformation about Ivermectin and causing the death of Indian citizens; How Ivermectin's success has been suppressed by mainstream media; Facebook Oversight Board overturns decision to remove a post relating to hydroxychloroquine; AAPS sues FDA to end its restrictions on hydroxychloroquine.]
There is a conspicuous influence of the pharmaceutical industry in the governments which could be the reason why governments indemnify them from any adverse events, harms, and liabilities these vaccines may bring. [See Leaked Pfizer contracts show they knew of adverse effects and lack of long-term efficacy of vaccines; Just how powerful is Big Pharma?; Big Pharma firm will not be held responsible for side effects of COVID-19 vaccine; Big Pharma firm will not be held responsible for side effects of COVID-19 vaccine.]
If governments are genuinely looking after public health, all possible treatments should be explored, this is a standard in medicine. For example, in oncology, a small study is as relevant as an extensive study, especially if the doctor is trying to save somebody's life; some oncologists go for off-label indications. Most often than not, it has a significant effect on the patient's health. Why, then, are IVM and HCQ with massive studies censored and banned for use despite the many observational studies showing its success at treating COVID-19? Is it really about the citizen's best interest or something else?
These vaccines are not mere temporary relief to a relatively harmless disease. High vaccination uptake of healthy populations who do not need the vaccine will be the cause of more severe illness, and ultimately, humanity's demise [See Covid Vaccines are Bioweapons for Mass Genocide; COVID vaccines are bioweapons. Here are the many ways they can injure you.].
Will you allow this to happen? Do you think your fight will be futile once you stand up for your freedom? No! You are not alone. [See September 18, 2021: World comes together to protest against lockdowns, vaccine passports, digital IDs; Bolzonaro on the COVID hysteria: "History and Science will hold everyone accountable"; UK Chief Medical Adviser: No more lockdowns, will treat COVID like the flu; More US states abandon draconian restrictions.]
Hold your ground; but first, shift your consciousness from fear to courage. [Read END THE LOCKDOWNS! Stop It Outside By Ending the Lockdowns Inside Us.]
Read Original Article
Read Online
Click the button below if you wish to read the article on the website where it was originally published.
Read Offline
Click the button below if you wish to read the article offline.