UK Chief Medical Adviser: No more lockdowns, will treat COVID like the flu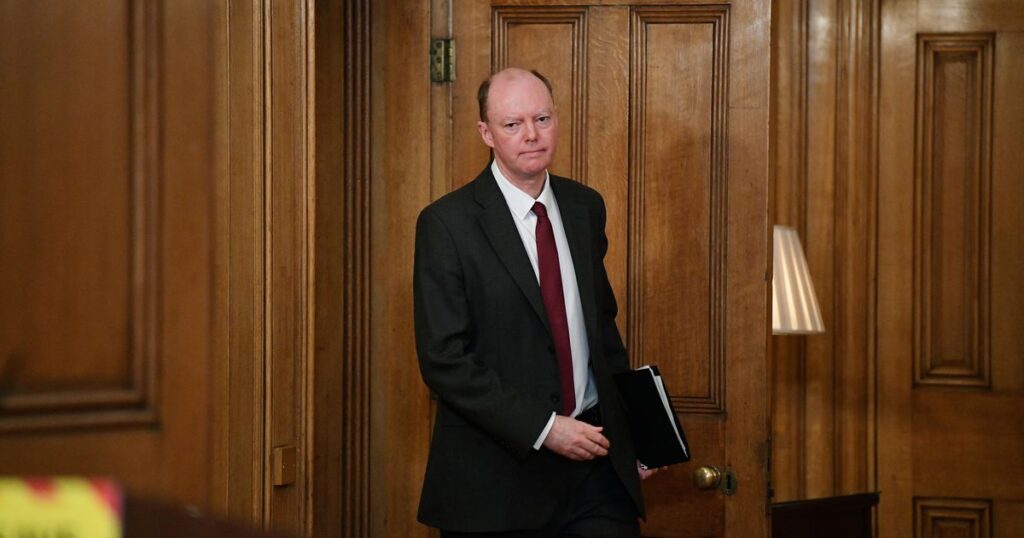 The following article was written by Sarah Knapton for The Telegraph. It was published last April 1, 2021.
In a webinar given to the Royal School of Medicine, Prof. Chris Whitty says that lockdowns are unlikely to be needed again and Britain will need to treat the coronavirus like the flu. He says, "up to 25,000 people die in a bad flu year without anyone noticing and that accepting some COVID deaths would be the price of keeping schools and business open and allowing people to live a 'whole life'".
Whitty also says that border closures will not prevent new infections and stopping variants from the UK is not realistic. He stresses that the goal is to keep deaths due to COVID close to zero, and the government will have to "pull the alarm cord…if a variant of concern comes in that we can see is now back to a situation of unconstrained growth because the immunological response is just not there".
Whitty is a physician and epidemiologist. He currently serves as the Chief Medical Officer for England (CMO), Chief Medical Adviser to the UK Government, Chief Scientific Adviser (CSA) to the Department of Health and Social Care, Head of the National Institute for Health Research (NIHR) and Gresham Professor of Physic.
Editor's Note: There are many important insights we can get from this statement. First, it reminds us that the main goal of any medical intervention is to prevent deaths. In the case of a viral infection like COVID-19, prevention of infection may be a noble goal, but it is one that comes with a lot of sacrifices which are not acceptable to society.
Second, lockdowns will not prevent infection, nor will it prevent the entry of variants in a country. This then brings into question the reimposition of lockdowns in various European and Asian countries [listen to Nicanor's insights regarding the reimposition of lockdowns in the National Capital Region, Philippines, check out Episode 2: ECQ shows low IQ, Parts 1 & 2].
Third, we agree with Whitty that COVID can be managed like the flu. While Whitty stresses on medical interventions like vaccines and drugs, we believe that there are other, more natural interventions that can be promoted by the government. Nevertheless, through this article, we can see clearly that there is no need to panic with rising test-positive cases because most of these cases are false positives [read New York Times: More experts questioning RT-PCR testing].
Fourth, Whitty has affirmed that no COVID variants of concern at the moment that requires stricter restrictions. Even the UK variant, which according to Dr. Anthony Fauci is possibly more deadly than the original strain[1]https://www.msn.com/en-us/news/world/now-dr-fauci-says-new-uk-covid-19-variant-is-more-deadly/ar-BB1d4NdP and the South African variant, which according to Prof. Neil Ferguson must be kept out of the UK[2]https://washingtonnewspost.com/news/health/professor-lockdown-neil-ferguson-warns-uk-must-keep-south-african-covid-variant-out/ do no really offer significant threat.
Read Online
Click the button below if you wish to read the article on the website where it was originally published.
Read Offline
Click the button below if you wish to read the article offline.