No need for vaccines: Clinical trial shows alternative treatment can reduce COVID hospitalization by 90%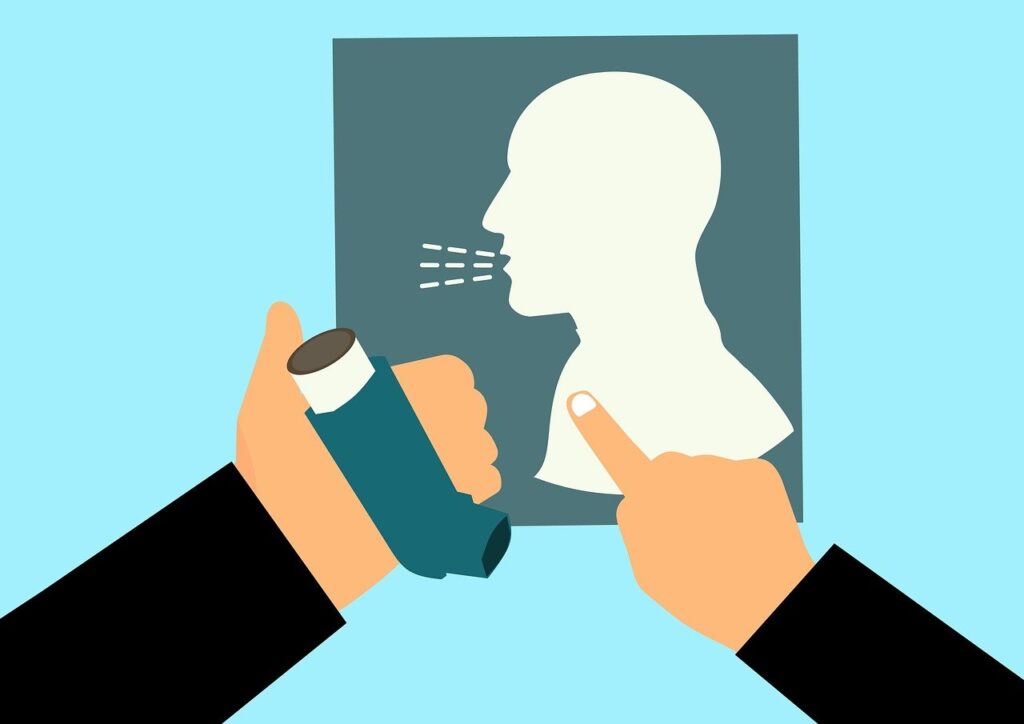 A study from Oxford University has confirmed the remarkable effectiveness of common asthma treatment Budesonide for treating COVID-19.
The study was originally published as a pre-print in February[1]See the pre-print article at https://www.medrxiv.org/content/10.1101/2021.02.04.21251134v1. A statement about this study was also released at … Continue reading The study finally passed peer-review and was published by The Lancet on April 9, 2021.
The STOIC phase 2 randomized study found that inhaled Budesonide given to patients with COVID-19 within seven days of symptom onset reduced the relative risk of requiring urgent care or hospitalization by 90%. It also resulted in quicker recovery time for those who experienced fever and other symptoms and fewer persistent symptoms after 28 days, suggesting it could help to reduce the incidence of 'long Covid' among patients who receive the drug for early treatment.
Budesonide is a corticosteroid used in the long-term management of asthma and chronic obstructive pulmonary disease (COPD). The study, which was supported by the Oxford Biomedical Research Centre (BRC) and AstraZeneca, involved 146 people, half of whom took 800 micrograms of the medication twice a day while half were on usual care. It was confirmed to be safe (unsurprising for an established medicine), with only five (7%) participants reporting self-limiting adverse events.
Professor Mona Bafadhel of Oxford's Nuffield Department of Medicine, who led the trial, said: "I am heartened that a relatively safe, widely available and well studied medicine such as an inhaled steroid could have an impact on the pressures we are experiencing during the pandemic."
The trial came into being because clinicians noted early on in the pandemic that patients with chronic respiratory disease, who are often prescribed inhaled steroids, were significantly under-represented among those admitted to hospital with COVID-19, despite the condition being a likely risk factor.
The Lancet publication has been attached below.
Editor's Note" Budesonide is unusual because, unlike Vitamin D[2]https://jamanetwork.com/journals/jama/fullarticle/2776736, Hydroxychloroquine[3]https://www.thelancet.com/journals/lanrhe/article/PIIS2665-9913(20)30390-8/fulltext and Ivermectin[4]https://www.bmj.com/content/373/bmj.n747, it has not (yet) been (unfairly) smeared in the mainstream press and medical literature. For those other potential treatments you can see the studies for yourself here and read a fair overview here.
If a highly effective early outpatient treatment for COVID-19 becomes available then that may change everything in terms of vaccine programmes and exit strategies. The COVID-19 vaccines are currently authorized not under ordinary marketing licenses but under temporary emergency use. This approval is conditional on there being a current medical emergency. In the EU emergency use, it can only be for an "unmet medical need", and the approval is reviewed annually.[5]https://www.ema.europa.eu/en/human-regulatory/marketing-authorisation/conditional-marketing-authorisation In the US there must be no "adequate, approved, and available alternatives".[6]https://www.fda.gov/emergency-preparedness-and-response/mcm-legal-regulatory-and-policy-framework/emergency-use-authorization In the UK a disease must be a "serious risk or potentially serious risk to human health",[7]https://www.legislation.gov.uk/uksi/2020/1125/made though there is no requirement to review the temporary use authorization.[8]https://assets.publishing.service.gov.uk/government/uploads/system/uploads/attachment_data/file/963841/AZ_Conditions_for_Authorisation_final_23.02.21.pdf
An efficacy in reducing serious disease by 90% would rival the reported efficacy of the vaccines.[9]https://pharmaceutical-journal.com/article/feature/everything-you-need-to-know-about-covid-19-vaccines The trial did not include many in high risk groups such as the elderly or those with underlying conditions, but vaccine effectiveness is also reduced in these groups.[10]https://www.medrxiv.org/content/10.1101/2021.03.08.21252200v1
Despite the seeming promise of the drug, it needs to be used properly with a doctor's prescription. The trials above shows the prophylactic effect of the drug, but there are indications that this drug can have adverse impact on the immune system when used in the long-term.[11]https://www.drugs.com/sfx/budesonide-side-effects.html
Read Online
Click the button below if you wish to read the article on the website where it was originally published.
Read Offline
Click the button below if you wish to read the article offline.