Top FDA virologists, WHO scientists: No credible evidence for COVID booster shots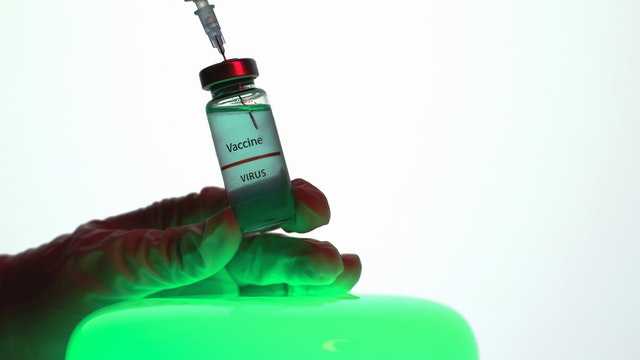 In this September 13, 2021, article for The New York Times, Apoorva Mandavilli reports on a new review published by The Lancet which reiterated that there is no credible evidence to support the push for booster shots for the general population.
The article, authored by international scientists including Dr. Philip Krause and Dr. Marion Gruber and some from the World Health Organization, said that "whatever advantage boosters provide would not outweigh the benefits of using those doses to protect the billions of people who remain unvaccinated worldwide" [Krause and Gruber are the two top FDA officials who are mentioned in this article: Top FDA officials resign over booster plan, says White House announced policy before the agency approved it]. They add that boosters may offer additional protection for those with weak immune systems, but they are not needed by the general population.
The experts further cautioned that the rollout of boosters before they are needed, as well as an increase in the reports of side effects such as heart problems or Guillain-Barre Syndrome, would undermine trust in primary vaccination. They add that though the data from Israel shows that booster doses enhance protection against infection, that evidence was collected just a week after the third dose and may not hold over time.
The full review may be accessed here: https://www.thelancet.com/journals/lancet/article/
Editor's Note: The booster shot conversation has finally cracked the vaccine agenda wide open, with scientists finally departing from the narrative. Studies are showing that the vaccines are not working.
They don't stop infection Fauci: Early COVID-19 vaccines will only prevent symptoms, not block infection, CDC Head declares COVID 'vaccines' don't prevent infections or transmissions].
They create variants [see Dr. Robert Malone: COVID vaccines are causing the virus to become more infectious, Nobel Prize Winner: Covid vaccine is creating variants that can escape vaccine-induced immunity, Pro-vaccine expert on "immune escape", mass vaccination, and the creation of "uncontrollable monster" viruses, France's long-time vaccine policy chief: covid policy is "completely stupid" and "unethical"].
They contain toxic spike proteins which could lead to chronic diseases [Salk Institute: The spike protein damages cells and causes vascular disease even without a virus, COVID vaccine researcher admits says spike protein is a dangerous toxin, Inventor of mRNA vaccine technology confirms immune escape and dangers of spike proteins].
They impair our immune system [see Covid-Injection Lowers Natural Immunity by five- to six-fold, Research suggests Pfizer-BioNTech COVID-19 vaccine reprograms innate immune responses, Immune system has 27x more protective power than vaccines: Case for COVID vaccine passports demolished].
This does not even consider the fact that these vaccines are dangerous. In reality, they are bioweapons [see Scientists Sound Alarm: Vaccines Will Kill Millions, Covid Vaccines are Bioweapons for Mass Genocide].
If the vaccines did not work the first time around, why are they injecting the same vaccine and expecting it to work the third time? Isn't this Albert Einstein's definition of insanity?
If indeed, there was no reason to rollout booster shots, then why is Israel doing it? [Also read Israel's vaccine pass will expire 6 months after second dose, people will need booster shots to enter non-essential businesses] What is fueling this divide between governments and scientists? [See CDC advisors raise concerns about 'over-vaccination' and ask the White House for more data to show boosters are needed].
This is an interesting development because the issues that the scientists are raising about boosters are the same arguments being raised by the "vaccine-hesitant" doctors and scientists. We wonder how this "drama" is going to turn out as both the government and these vaccine scientists are utilizing their influences to get people on their side. Stay tuned!
Read Original Article
Read Online
Click the button below if you wish to read the article on the website where it was originally published.
Read Offline
Click the button below if you wish to read the article offline.