CDC advisors raise concerns about 'over-vaccination' and ask the White House for more data to show boosters are needed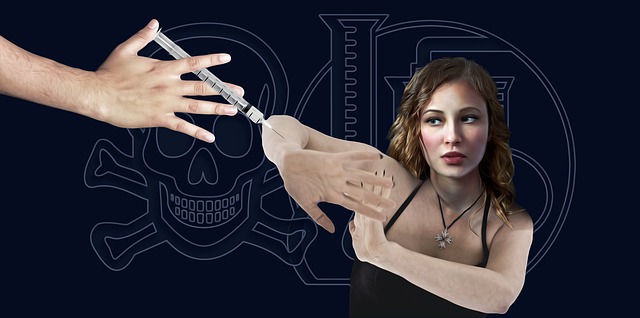 Following the White House announcement that booster shots will be rolled out on September 20, 2021, advisers to the US Centers for Disease Control and Prevention (CDC) are demanding the data showing that this move is safe and merited. This article from Hilary Brueck was originally published by Business Insider and republished by Yahoo! Sports last September 4, 2021.
The White House's announcement has not yet been approved by the Food and Drug Administration (FDA). The head of the FDA, Janet Woodcock, and CDC director Rochelle Walensky have reportedly asked the White House to scale back on its booster plan after a panel of CDC independent advisors has raised the concerns about "rolling out boosters before we have the data for it – risking 'over vaccination'". In a statement Dr. Beth Bell, a voting member of the Advisory Committee on Immunization Practices (ACIP) said: "When we discuss this issue of boosters, we have to remember that we're starting at a point that the data to date doesn't show a remarkable reduction in the effectiveness of the vaccines in terms of preventing hospitalizations and deaths."
Despite the lack of approval, several states in the US have already started rolling out booster shots. Meanwhile, Dr. Anthony Fauci said that "he felt the data supported the White House's booster plan, adding: 'I must say from my own experience as an immunologist, I would not at all be surprised that the adequate full regimen for vaccination will likely be three doses.'" [We have covered this in a previous article, see Fauci: "Full vaccination" will likely mean getting a booster shot].
Editor's Note: This article makes it clear: some (if not all) of the decisions made during this "pandemic" have not been guided by science and have not been vetted out by public health experts. Why is the White House acting ahead of the regulatory approval of the booster shots? [In recent reports, some top FDA officials have resigned due to White House meddling, see Top FDA officials resign over booster plan, says White House announced policy before the agency approved it]. And why is Fauci saying that the "data" supports this plan when the government's own vaccine experts are saying that there is no data? [Fauci has been promoting a specific agenda. He has lied to the world and has been using fear appeal, see Fauci caught lying again, this time about NIAD's ties with Wuhan Lab, Incriminating emails show Fauci in collusion with Big Tech, Big Pharma, mainstream media, and CDC, Fauci dials in the fear, says Lambda worse than Delta].
We add this article to this website because this same conversation is currently ongoing in our country and we want to alert our fellow Filipinos of the politics that goes on behind closed doors.
If two doses of a vaccine did not work, why would any government think that a third shot would? [See the experience of Israel, Israel, once the model for beating COVID, now has one of the highest infections in the world].
Read Original Article
Read Online
Click the button below if you wish to read the article on the website where it was originally published.
Read Offline
Click the button below if you wish to read the article offline.