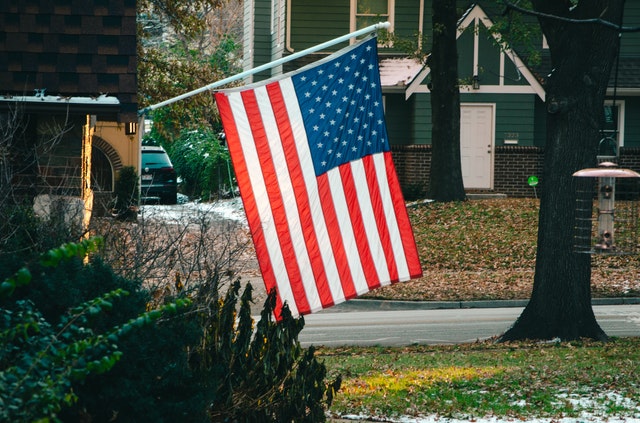 This September 2, 2021 article by Tyler Durden covers the various reactions received by the recent New York Times opinion piece released by the American Civil Liberties Union (ACLU).
In an accompanying tweet by the ACLU, they said, "Far from compromising them, vaccine mandates actually further civil liberties. They protect the most vulnerable, people with disabilities and fragile immune systems, children too young to be vaccinated, and communities of color hit hard by the disease."
One internet user named Robby Starbuck said this in response: "'The government forcing a needle in your arm is actually them furthering your civil liberties' is quite the take even from Marxists like you. Thank you for dropping the mask to reveal yourselves though".
As of publication of this article, the original tweet has been retweeted more than 3,500 times. It has also received more than 7,500 responses, a majority of which are negative.
To learn more about the ACLU visit: https://www.aclu.org/.
Editor's Note: The overwhelming pushback received by this article is indicative of the current consciousness of people. Many have awakened and are no longer passive when it comes to manipulation. This is a good thing, as it means that people have also learned what their rights are.
One of the responses to the ACLU quoted a 2008 document released by the organization which said, "The threat of a new pandemic will never subside. But the notion that we need to 'trade liberty for security' is misguided and dangerous. Public health concerns cannot be addressed with law enforcement or national security tools. If we allow fear associated with a potential outbreak to justify the suspension of liberties in the name of public health, we risk not only undermining our fundamental rights but alienating the very communities and individuals that are in need of help and thereby fomenting the spread of the disease".[1]https://www.aclu.org/sites/default/files/pdfs/privacy/pemic_report.pdf Whatever happened to that organization?
It is surprising how any organization can say that governments denying civil liberties in exchange for a vaccine are actually furthering civil liberties. We simply cannot wrap our heads around this statement. Perhaps members of the ACLU haven't seen how governments have been overstepping their authorities and how vaccine mandates can undermine human dignity and freedom [see Segregation has begun: US military troops required to wear armbands to prove vaccine status, Public school in Washington forces athletes to wear ankle monitors as a condition for participating in team sports, French stores deny food and water to unvaccinated].
Either the ACLU has forgotten what they said in 2008, or they have been bought off like most of mainstream media [see Trusted News Initiative or Corrupted News Initiative? Mission: Systematic censorship of the world's top public health experts].
If this is not an attempt to redefine liberty and freedom, then we don't know what it is.
Read Original Article
Read Online
Click the button below if you wish to read the article on the website where it was originally published.
Read Offline
Click the button below if you wish to read the article offline.