French stores deny food and water to unvaccinated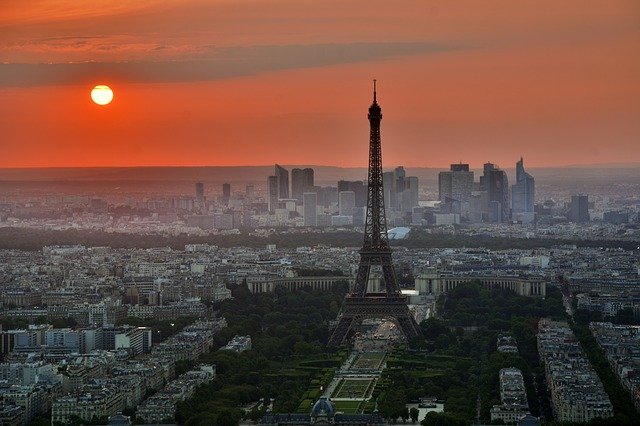 In this August 23, 2021 article for The Western Journal, Samantha Chang reports on how various French stores are implementing the government's vaccine passport requirement.
Chang refers to a Twitter video where a bouncer at a French supermarket grabbed a masked woman and threw her out of the store like a bag. Independent journalist Luke Rudkowski has attached the following description to the video: "French supermarkets have hired bouncers in order to deny people basic human rights to food and water because they didn't get the right government permission slip". The video is just one of a number of incidents in France where the unvaccinated are prohibited from accessing supermarkets and purchasing their basic food needs.
Meanwhile, French citizens have continued to rise up against their government, calling the health passes discriminatory. By September 15, 2021, health workers who fail to get vaccinated will be suspended. On September 30, 2021, everyone aged 12 and over will need to show a health pass to enter restaurants, trains, planes, and some other public venues.
Editor's Note: The segregation that comes as a result of vaccination is not scientifically supported. It is politically motivated and reveals the real reason why governments are pushing for vaccine passports: they want to pressure people into taking the COVID vaccines [see Proof that the COVID-19 crisis was planned to usher in a new world order, This is the reason why authorities want 100% COVID vaccination,Vaccines: Trojan Horses for Global Sterilization and Surveillance].
Now we need to ask: why the push to get EVERYONE vaccinated when we know that the vaccines cannot stop infection and transmission? [Read Fauci: Early COVID-19 vaccines will only prevent symptoms, not block infection, 75% of new COVID cases in Singapore are vaccinated, Israel, once the model for beating COVID, now has one of the highest infections in the world, Research shows fully vaccinated individuals infected with COVID have become presymptomatic superspreaders, COVID Vaccines Do Not Prevent Transmission, Will Lead to a Variant Killing 35% of People it Infects, Countries with the highest vaccination rates also facing surge in COVID cases and deaths, World's most vaccinated nation activates new lockdowns as cases rise, New COVID surge in 4 out of 5 top vaccinated countries in the world].
Why do governments continue to push for the vaccines when we know already that these vaccines cannot end lockdowns and all other coronavirus restrictions? [Also read THE VACCINE DELUSION, PART 1: CBCP Pro-Vaccine Decision Huge Mistake. Vaccines will Not Remove Lockdowns. Ignores Reports of Thousands of COVID-19 Vaccine Serious Injuries Including Death].
If we truly have a health crisis, then why does the government continue to ignore the data on vaccine side effects and death? [Also read Scientists: No way of stopping the virus, end mass testing, Top scientist calls for halt to COVID vaccination of children, Peer-reviewed research shows mRNA vaccines can cause neurodegenerative diseases, It's official: BBC presenter Lisa Shaw died of COVID vaccine complications, EMA finds vaccine link to heart inflammation, FDA adds warning to Johnson and Johnson vaccine for increased risk of rare neurological complication, FDA adds warning to Johnson and Johnson vaccine for increased risk of rare neurological complication, Experimental mRNA vaccines could cause long term chronic illnesses, Scientists Sound Alarm: Vaccines Will Kill Millions].
We are adding developments like these from France and other countries because if we do not stop the mass vaccinations and lockdowns in the Philippines, this is the direction we are going. Make no mistake about it [see Lapu-Lapu City mayor revokes "No vaccine, no entry" rule]. We have to stop this madness.
Read Original Article
Read Online
Click the button below if you wish to read the article on the website where it was originally published.
Read Offline
Click the button below if you wish to read the article offline.