Inventor of mRNA vaccine technology confirms immune escape and dangers of spike proteins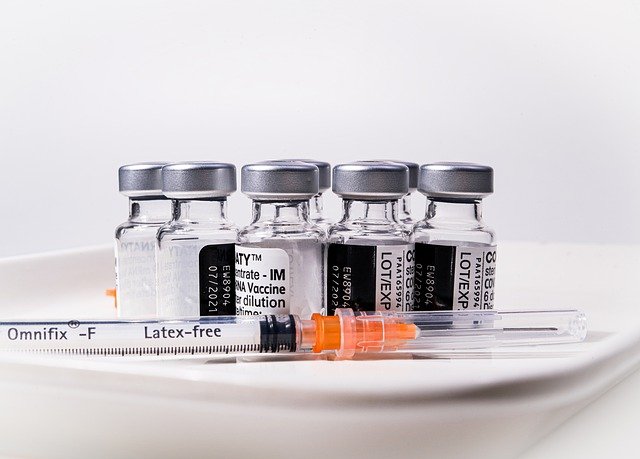 This 15-minute excerpt of a 2-hour video features Dr. Robert Malone, inventor of the mRNA vaccine technology, evolutionary biologist Dr. Bret Weinstein, and Steve Kirsch.[1]The longer video may be accessed here: https://odysee.com/@BretWeinstein:f/how-to-save-the-world,-in-three-easy:0[2]The video has been deleted by YouTube to 7:58 of the Odysee video to watch the excerpt mentioned in this article.
In this video, Malone and Weinstein break down the results of two studies that show that spike proteins concentrate in places where they shouldn't be found [Dr. Bryam Bridle first intimated about these studies in an earlier radio interview, read COVID vaccine researcher admits says spike protein is a dangerous toxin. Also, read Salk Institute: The spike protein damages cells and causes vascular disease even without a virus]. The interview also covered Malone's thoughts about immune escape as discussed by Dr. Geert Vanden Bossche [see Pro-vaccine expert on "immune escape", mass vaccination, and the creation of "uncontrollable monster" viruses].
These some of the insights shared in this interview by Malone:
There is data supporting Vanden Boosche's immune escape theory. Escape mutants are arising though there are too many variables to consider before it can be confirmed that the vaccines are causing this.
COVID cannot be eradicated, but it will become like the flu.
The primary data confirms the results of the Japanese study cited by Steve Kirsch in his study.[3]

https://trialsitenews.com/should-you-get-vaccinated/

Malone says that he has reviewed the primary data.
Malone says two adverse event signals are becoming apparent: thrombocytopenia and reactivation of latent viruses.
These are known from the original Japanese data packages. This information was relayed to health regulators but was not made available for public view.
He confirms that there are free spikes after vaccination, despite the assurances of vaccine developers.
Circulating spike protein in the blood could cause autoimmune diseases and must be monitored. Malone says that there should be a two to three-year follow-up period for the mRNA vaccines to make sure autoimmune consequences do not develop.
Editor's Note: This interview highlights three things for us. First is that health regulators knew the risk of thrombocytopenia and the reactivation of latent viruses, but they did not inform the public about this. This is a direct violation of informed consent. If the vaccine company divulged this information to health regulators, and health regulators should be held accountable. Also, the vaccine company should withdraw its products from the market now that there are thousands of recorded adverse reactions and deaths following vaccination.
Second, vaccines are behaving differently from what health experts expected them to behave. Their rollout should be suspended so that the vaccine manufacturers and health authorities could assess how this affects vaccine recipients' short-term and long-term health. Therefore, the emergency use authorization (EUA) should be canceled, especially for children aged 12 to 15 years old.
Third, monitoring for these vaccines should be a for two to three years. Within that span of time, mRNA vaccines should not be given EUAs and full authorization.
View Original Video
Watch Online
Click the button below if you wish to watch the video on the website where it was originally published.