Dr. Harvey Risch: 60% of new COVID patients have received vaccines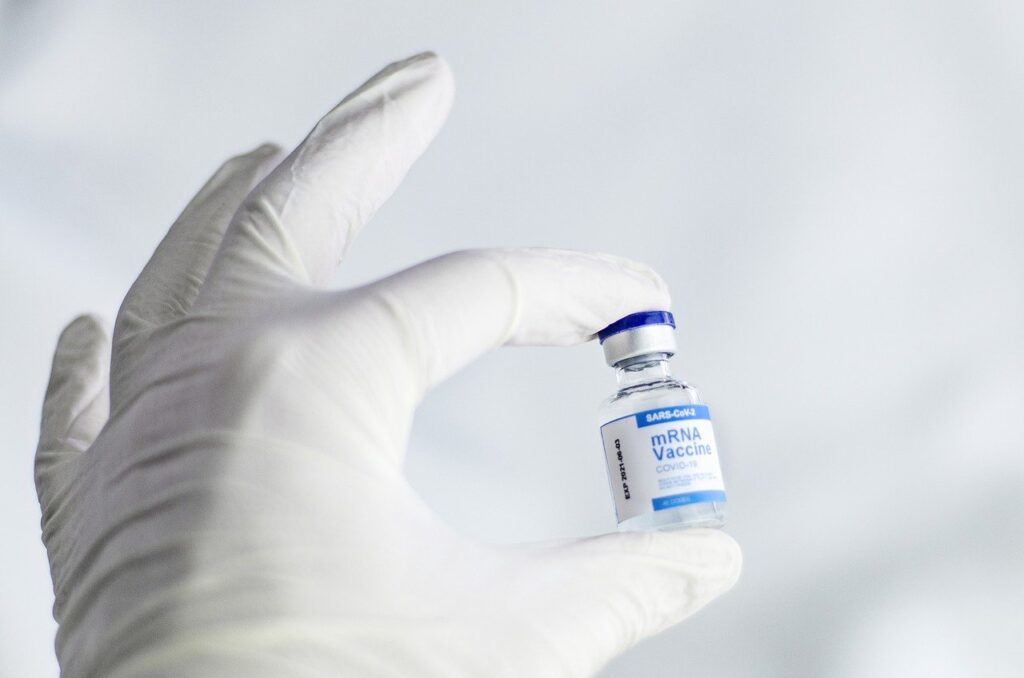 The following article written by Dorothy Cummings McLean and published by Life Site News on April 21, 2021 reports on a recent interview given by Dr. Harvey Risch to Steve Bannon's War Room.
In the interview, Risch says that public health infrastructures are more interested in whether a vaccine prevents the spread of an infection, and not on whether it can reduce the clinical presentation of an infection. He says that because Big Pharma has not provided this information (whether the vaccines can prevent transmission), the best way to assess this is to look at Israel, where more than half of the population have received the vaccine.
He says, "in Israel, the studies there show that it reduces the spread of the infection by somewhere around 50-60% so that contributes to herd immunity…But it is not an overnight shutting down of the spread. It is a slow and continuing benefit for society to do that. But that is totally different than each individual's protection of, say, 90%".
He adds that "this should be a wake-up call to people who think the vaccine will 'free them up from all restrictions'…This cannot happen because, although they might not get symptoms, the vaccine cuts the actual transmission of the virus only by half".
Risch also says that clinicians have told him that over half of the new coronavirus cases already have the vaccine, "They've estimated that more than 60% of the new cases that they are treating – COVID cases – have been people who have been vaccinated".
Dr. Risch is a professor of epidemiology at Yale University. He has published over 300 papers in his career of four decades. He has recently caused friction in medical circles when he championed the use of hydroxychloroquine as early treatment for COVID.
Editor's Note: If it is true that clinicians are reporting that 60% of new COVID cases are vaccinated, then governments must look into this matter.
In recent months, countries like the Philippines and India have been forced back into lockdowns as cases have started surging and the already lacking health care system started feeling the brunt of this new surge. And while we are sure that are some issues with case reporting (for example, the use of the faulty RT-PCR tests, and the widespread use of rapid tests), it is important for governments to see whether it is the vaccine that is causing this surge, as this has implications on current public health directives. Governments should suspend the rollout of vaccines until this possibility is ruled out.
We must remember that like other coronaviruses, SARS-CoV-2 mutates rapidly from person to person. If the vaccine is causing a new surge in cases, then this increases the likelihood that a new variant that can evade vaccine-induced immunity would be developed even before a majority of the population is vaccinated. When this happens, we will have wasted millions of dollars of taxpayers money used to purchase the vaccines.
Also, we would like to add a short comment regarding Risch's statement on that the vaccine "reduces the spread of the infection by somewhere around 50-60%". We are unsure what he means by this as he hasn't disclosed where this data came from. Also, since Israel started its vaccinations in late December 2020, there is only short-term data available regarding "vaccine results" in the country. We still don't know how long this "immunity" will last, and whether it will be true for other SARS-CoV-2 variants. We already know that Pfizer offers no immunity against the South African variant. We also know that the experimental vaccine offers no sterilizing immunity against SARS-CoV-2 [See Pro-vaccine immunologist: "I would probably prefer to have natural immunity" to understand how these SARS-CoV-2 mutations affect vaccine-acquired immunity, as well as how natural immunity is a better path towards herd immunity].
Read Online
Click the button below if you wish to read the article on the website where it was originally published.
Read Offline
Click the button below if you wish to read the article offline.