Taiwan has More Death from COVID Jab than COVID-19 Disease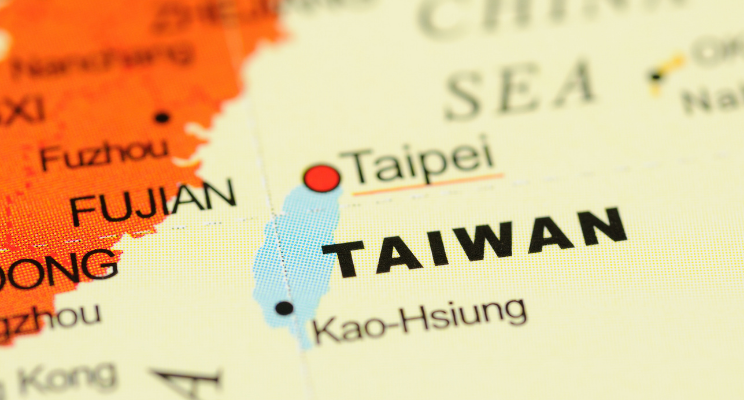 An October 10, 2021 article published in Medical Trend states that Taiwan's death count following COVID-19 vaccination exceeds death from COVID-19.
According to October 7 data, the total death toll after vaccination in Taiwan reached 852 which surpassed the number of confirmed covid deaths at 844.
Editor's Note: This is another smoking gun that covid injections will not prevent covid transmission nor protect the vaccinated from getting infected or dying from the disease. [See Dr. Harvey Risch: 60% of new COVID patients have received vaccines; Vaccinated people can still get infected with COVID-19; FDA knew there would be many COVID cases among the fully vaccinated.]
This report elucidates the scientists' and numerous physicians' claims that these covid jabs cause dangers more than good to every vaccinated individual. [See FDA knew COVID vaccines would lead to severe adverse events, sanitized info was given to people to prevent vaccine-hesitancy; AAPS: Blood clots happen with all COVID vaccines; EMA finds vaccine link to heart inflammation; Peer-reviewed research shows mRNA vaccines can cause neurodegenerative diseases; Guillian-Barre Syndrome after COVID vaccination more common than previously reported; Long-term dangers of experimental mRNA shots.]
What is alarming is that people in authority deny the connection of the fatality with the jabs despite the blaring evidence.
New Zealand, for instance, had amended their Medicine Amendment Bill to better suit their inoculation agenda just a day after the High Court ruling had declared that the widespread distribution of the Pfizer/BioNTech vaccine was unlawful.[1]https://www.theepochtimes.com/mkt_app/new-zealand-court-rules-pfizer-vaccine-rollout-unlawful_3823348.html?v=ul.
In line with this, the US did the same when Biden did not follow FDA recommendations on booster shots and is now promoting coercive and tyrannical vaccine mandates, which are being parroted by some countries. [See Biden vaccine mandates and passports stirs hornet's nest, inspires massive pushback also read The meaning of the FDA resignations]
Where will this lead us? Highly vaccinated nations are now confronted with a surge of covid infection and other adverse events. [See Israel, once the model for beating COVID, now has one of the highest infections in the world; Countries with the highest vaccination rates also facing surge in COVID cases and deaths, and also Vaccines may turn out to be deadlier than COVID.]
Some countries are gearing towards another lockdown because of the situation. [See World's most vaccinated nation activates new lockdowns as cases rise.] The Philippines is one of the few countries that started late in inoculation and has only recently completed the supply to inoculate everyone. Are we also heading to another rise of cases in the coming months, say three to six months from now, when more citizens of this country have received their vaccines? This is not hypothetical because that is what the data shows, especially from Israel, the country is known to be the model of the vaccination program. [See COVID Data from Israel: 'Alarming and Shocking' also read Waterford, Ireland: Vaccinated Patients in ICU as High as Total Number of COVID Patients in ICU Last Year.]
The more important question is that, does the government measure the impact of vaccines on our health care system? Already, we are seeing that the current Philippine death statistics comparing January to August 2020 to the same period this year, there is already an excess death of almost 21% or a difference of 85,900 deaths. What has caused these increases in death? Is it in any way related to the vaccines? Or are they issues that were exacerbated by the lockdowns and other illogical policies? It is not right to just explain away this drastic increase in deaths, without investigating.
What does the Philippine data tell us? What happened to the declaration of pandemic last year are we only seeing the effects of the "pandemic" this year, that's why COVID-related deaths increased? How many of those COVID deaths this year were vaccinated? Do we even have the data to assess the effectiveness of these COVID vaccines?
Maybe it's high time for the government to allow an autopsy among COVID deaths to fully determine the causal agent of death, not just declare covid due to positive test results disregarding underlying conditions.
Read Original Article
Read Online
Click the button below if you wish to read the article on the website where it was originally published.
Read Offline
Click the button below if you wish to read the article offline.