16-Year-Old Girl Develops Vulvar Ulcers After Pfizer Vaccine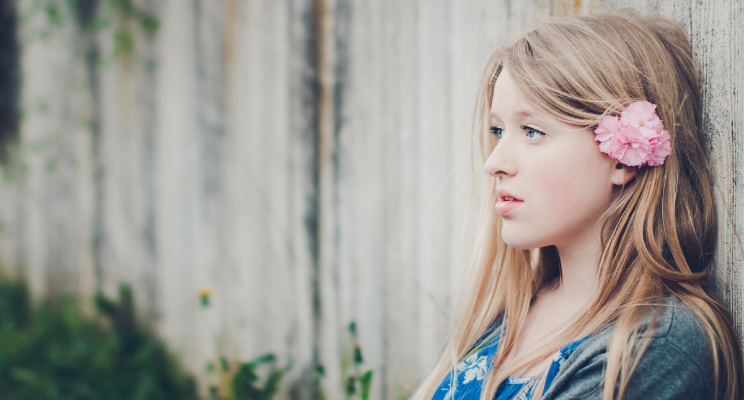 In an October 25, 2021 article published in The Defender, Megan Redshaw reported that a 16-year-old girl developed vulvar aphthous ulcers[1]Vulvar aphthous ulcers are a rare type of genital lesion most common in non-sexually active adolescents and typically associated with viral infections, see … Continue reading after receiving the Pfizer vaccine.
This case report[2] https://www.sciencedirect.com/science/article/pii/S1083318821003041#! was published October 25, 2021, in the Journal of Pediatric and Adolescent Gynecology and highlighted a new potential 'novel' adverse event of Pfizer's COVID vaccine that doctors say warrants additional investigation.
Also, the journal stated, "A review of the VAERS reveals 368 cases of oral aphthous ulcer and 126 cases of either genital, vaginal, vulval or vulvovaginal ulceration associated with COVID-19 vaccination. Of those involving the genitalia, 83 cases were associated with the Pfizer-BioNTech vaccine."
Editor's Note: Since these covid jabs are novel and have not been used on humans before, whatever adverse events coming out not listed on their trial will be tagged as 'novel'. [Clinical trials for the COVID vaccines will end in 2023, see Doctors around the world say vaccine passports unnecessary, ineffective, and unsafe.]
In the World Health Organization (WHO) adverse drug reaction (ADR) reporting system, VigiAccess, over two million AEs were reported for both genders. However, based on the gender distribution, 69% of AEs were experienced by women. There are virtually a thousand reports involving hemorrhage, inflammation, pain, rash, blisters, and swelling of the female anatomy. [See WHO's VigiAccess Shows More than Two Million Adverse Events Following COVID Vaccination and check ADR category on the reproductive system and breast disorders. Also see Top scientist: COVID vaccine impact of menstrual cycles need to be investigated; Three reasons why vaccine rollouts must be stopped.]
There are mounting complaints from women about these adverse events. Based on Pfizer's Japanese bio-distribution document, toxic nanoparticles accumulate in ovaries which could have an effect on fertility [You can read the bio-distribution document at Top scientist calls for halt to COVID vaccination of children]. These injections are mere decoys for a more sinister agenda. [See Vaccines: Trojan Horses for Global Sterilization and Surveillance; Alternative views concerning the COVID-19 vaccine.]
What destiny awaits the children if we allow them to be test subjects of these experimental gene-altering injections? How can teenagers go on with their lives bearing the effects of these jabs? Let's not submit ourselves, or our kids, to something we do not fully understand. Let's save our future, save the children, and humanity! [See Vaccinating children against COVID-19 is irresponsible and unethical; Top scientist calls for halt to COVID vaccination of children; Singaporean doctors call for delay of COVID jabs for young people; Children must not be inoculated with experimental vaccines; 93 Israeli doctors: Do not use COVID vaccines on children. Also, read America's Frontline Doctors file petition for temporary restraining order against authorization of COVID vaccines for children below 16;Lawyers sue Canadian Government to halt all COVID measures forced upon children.]
Read Original Article
Read Online
Click the button below if you wish to read the article on the website where it was originally published.
Read Offline
Click the button below if you wish to read the article offline.