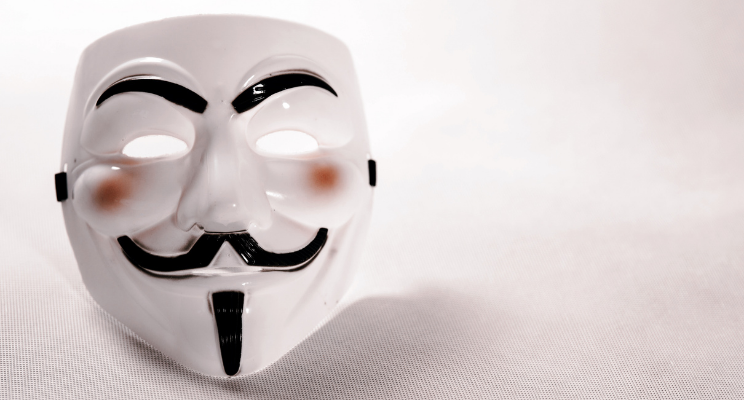 This anonymous letter went viral and was initially uploaded to docdroid.net, a file-sharing platform on September 26, 2021, but later taken down. The letter is still available in articles.mercola.com, ZeroHedge, Mega.Nz, and The Automatic Earth.
The letter starts with: My name is Spartacus, and I've had enough.
It goes on with the following words: "We have been forced to watch America and the Free World spin into inexorable decline due to a biowarfare attack. We, along with countless others, have been victimized and gaslit by propaganda and psychological warfare operations being conducted by an unelected, unaccountable Elite against the American people and our allies.
Our mental and physical health has suffered immensely over the past year and a half. We have felt the sting of isolation, lockdown, masking, quarantines, and other completely nonsensical acts of healthcare theater that have done nothing to protect the public's health or wellbeing of the public from the ongoing COVID-19 pandemic. Now, we are watching the medical establishment inject literal poison into millions of our fellow Americans without so much as a fight. We have been told that we will be fired and denied our livelihoods if we refuse to vaccinate. This was the last straw."
Editor's Note: The original letter is lengthy, but it is best to read it in full to thoroughly understand the extent of their claims, which reverberates what we have been saying here in Covid Call to Humanity.
If you are new to this whole COVID-19 affair and are trying to seek the truth, this anonymous letter is an excellent springboard to jump off. Here are a few relevant points tantamount to the claims cited in the Spartacus letter.
Doing this research for over 19 months, we have found that this entire "pandemic" is nothing more than a scam to take away our rights, our properties, and our humanity. We have come to a hard stand – everything that governments have been doing in the past year, whether they are aware of it or not – has utterly destroyed the society we know. They want to build a new one of their own design, but no one has asked us what kind of society we want to build.
Orchestrators of this scamdemic may think that they are heroes for doing what they are doing. Perhaps they think that they are resolving the earth's problems and that the ends justify the means. But, what right do they have to make these kinds of decisions on behalf of the millions of diverse people around the world?
We echo these last words from the Spartacus letter: "To those who are participating in this disgusting farce without any understanding of what they are doing, we have one word for you. Stop. You are causing irreparable harm to your country and your fellow citizens. To those who may be reading this warning and have full knowledge and understanding of what they are doing and how it will unjustly harm millions of innocent people, we have a few more words."
"Damn you to hell. You will not destroy America and the Free World, and you will not have your New World Order. We will make sure of that."
Echoing this in our motherland, the Philippines, we say: enough is enough. You will not destroy our land, the people, and the future of our children! [See KNOW YOUR RIGHTS: A Legal Explanation by Atty. Aaron Soguilon; ADVERSE VACCINE INJURIES: HOW TO SHARE YOUR STORY IN AFFIDAVIT FORM (Part 1); ADVERSE VACCINE INJURIES: HOW TO SHARE YOUR STORY IN AFFIDAVIT FORM (Part 2); Ready to pushback? Here are some documents you can use to protect yourself from vaccine coercion; Urgent Updates on Our Cease and Desist Initiative: Time to Intensify Resistance.]
Read Original Article
Read Offline
Click the button below if you wish to read the article offline.