More Studies Question Vaccine Efficacy, Raises Doubts on Vaccine Mandates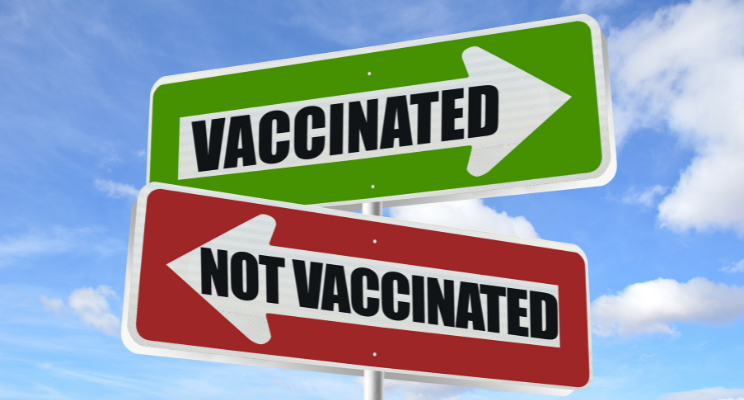 In this October 28, 2021 article for Brownstone Institute, Paul Elias Alexander summarizes 19 studies questioning the efficacy of the COVID vaccines against infection, transmission, and symptomatic disease. According to Alexander, "For infection and symptomatic disease, the COVID-19 vaccines are not as efficacious as hoped, with immunity gradually waning after a few months. For hospitalization and death, immunity is stronger, lasting for at least six months."
Alexander adds that based on his summary, "rather than the unvaccinated putting the vaccinated at risk it could theoretically be the vaccinated that are putting the unvaccinated at risk".
Editor's Note: We encourage you to read the full article from Brownstone so that you can grasp the enormity of evidence showing that these vaccines cannot prevent infection, transmission, and symptomatic disease.
In short, there is no good reason for these COVID vaccines to become a major public policy and to become mandatory in the face of the numerous risks they present [see Italy Makes "Green Pass" Mandatory for All Workers, Biden vaccine mandates and passports stirs hornet's nest, inspires massive pushback, France has Toppled Liberty, Experimental mRNA vaccines could cause long term chronic illnesses, Long-term dangers of experimental mRNA shots, W.H.O's VigiAccess Shows More than Two Million Adverse Events Following COVID Vaccination].
If your government thinks that by getting everyone vaccinated they will be able to eliminate COVID, then you should realize that they don't know what they are doing [see Israel, once the model for beating COVID, now has one of the highest infections in the world, Singapore Abandons Zero COVID Strategy, 75% of new COVID cases in Singapore are vaccinated, Iceland and Denmark: No herd immunity from vaccines, CDC Head declares COVID 'vaccines' don't prevent infections or transmissions, Fauci: Early COVID-19 vaccines will only prevent symptoms, not block infection].
Vaccine mandates will only cause the collapse of health care systems [see Vaccine mandate creates new health crisis as 4,000 unvaccinated Canadian health care workers are on placed on forced leave, Health Care Workers Speak Out on Why They Would Rather Lose Their Jobs Than Take a COVID-19 Vaccine. Also, read UK Study Shows Vaccine Passports Will Lead to Rebellion].
Meanwhile, vaccine passports are nothing more than a privacy risk [see No justification for vaccine passports: UK data shows fully vaccinated more prone to COVID infection than unvaccinated, Vaccine passports are the key to digital tyranny, Laura Dodsworth: Vaccine passports will not contain a virus, they will contain people, The Great Reset is Accelerating into Global Tyranny]. There is no good reason for our governments to be using them for pandemic response [also read Immune system has 27x more protective power than vaccines: Case for COVID vaccine passports demolished, Geert Vanden Boosche: Natural immunity, not vaccines, will create herd immunity].
Read Original Article
Read Online
Click the button below if you wish to read the article on the website where it was originally published.
Read Offline
Click the button below if you wish to read the article offline.