Pathologist Reports 20-fold Increase of Cancer Diagnosis Among Vaccinated Patients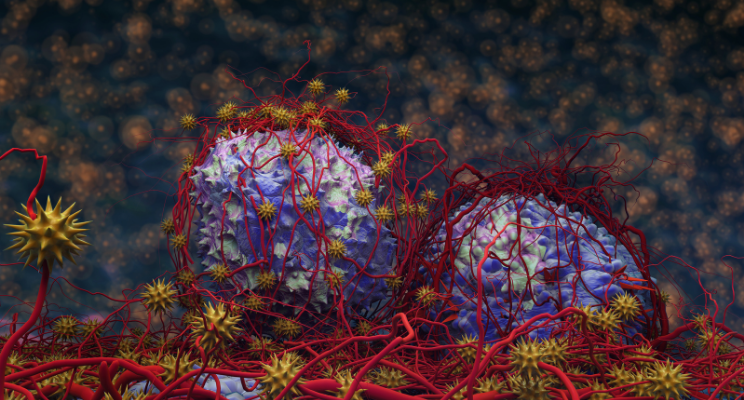 In a September 13, 2021 article published in LifeSite News, Jack Bingham reported that a doctor had found an uptick in cancers since the COVID-19 jabs were rolled out.
According to the report, Dr. Ryan Cole, a board-certified pathologist, owner, and operator of a diagnostics lab is seeing a massive rise in various autoimmune diseases and cancers in patients vaccinated.
In the video clip[1]https://twitter.com/ToTheLifeboats/status/1430589141344034816 shared on Twitter, Dr. Cole said: "Since January 1, in the laboratory, I'm seeing a 20 times increase of endometrial cancers over what I see on an annual basis…I am not exaggerating at all because I look at my numbers year over year; I'm like, 'Gosh, I've never seen this many endometrial cancers before.'"
Also, Dr. Cole said that in patients with HIV, there is massive suppression of "helper T-cells," which caused immune system functions to plummet and leave the patient susceptible to various illnesses.
Editor's Note: We added this article to this website because this validates many of the points we have been saying.
These vaccines seriously impair the immune system. [See Covid-Injection Lowers Natural Immunity by five- to six-fold; The biggest public health threat is not a virus but a weakened immune system; Research suggests Pfizer-BioNTech COVID-19 vaccine reprograms innate immune responses.]
There are reports that there is a dramatic increase in cancer patients and immunocompromised patients[2]https://www.afinalwarning.com/566925.html. If COVID was truly about health, then this kind of report is not something our governments will push in the backburner. Soon enough, this issue will not only overwhelm our healthcare system but will also lead to terrible clinical outcomes for patients. [See UK Government Data: Vaccinated are Seeing their Immune Response Plummet by About 5% Each Week; COVID 'vaccine failure' more likely if you have a weakened immune system.]
Another Dr. Nathan Thompson, a Chiropractor, shared worsened clinical outcomes for his vaccinated patients. One of his patients fought with type 2 diabetes for years, changed his lifestyle, and eventually controlled the disease. Dr. Thompson says that everything changed when his patient was forced to take the jab due to the threat of losing his job. Watch the full video[3]https://www.brighteon.com/243f160d-85a5-47b9-bc22-a070cadd8d56 to learn more.
Nations with high inoculation uptakes are now steering towards another lockdown because they have a surge of infections[4]https://www.bloomberg.com/news/articles/2021-10-19/russia-plans-new-stay-at-home-measures-as-covid-cases-surge[5] Ireland's Covid-19 daily cases surge to record high since January (msn.com). [See Austrian chancellor mulls lockdown for unvaccinated.]
Are people forgetting that we were locked down for more than a year because we were waiting for the vaccine to save us? How did it happen that now the vaccines are here, but the old COVID issues remain unresolved? Why aren't COVID restrictions not yet lifted for vaccinated people? Why are the unvaccinated being blamed for the continuation of illogical restrictions when it is the vaccinated who are causing the surge in new cases? [See Nobel Prize Winner: Covid vaccine is creating variants that can escape vaccine-induced immunity; Pro-vaccine expert on"immune escape", mass vaccination, and the creation of "uncontrollable monster" viruses; Vaccinated are the Superspreaders; Study shows vaccinated people play role in creating more dangerous COVID variants.]
Read Original Article
Read Online
Click the button below if you wish to read the article on the website where it was originally published.
Read Offline
Click the button below if you wish to read the article offline.