Experts assess safety and necessity of Moderna COVID-19-mRNA-Vaccine for children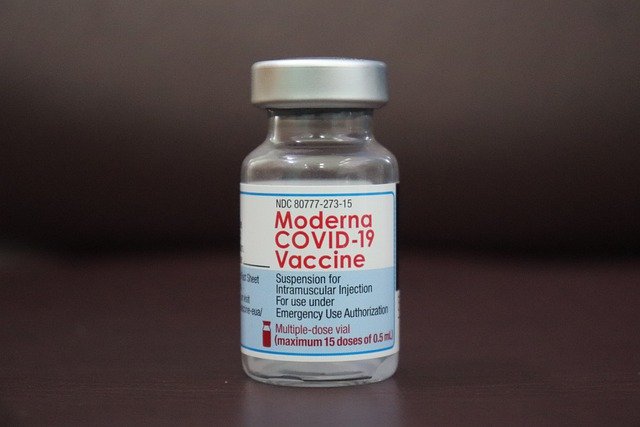 This assessment is part of number of documents submitted Italian lawyer Renate Holzeisen to support a lawsuit challenging EU's authorization of use of Moderna's mRNA vaccine on children of 12 years and older [A similar assessment has been made for the Pfizer vaccine, see Expert evidence regarding the use of Pfizer COVID-19 mRNA Vaccine for children]. This document was published by the Doctors 4 Covid Ethics last April 10, 2021. It was written by Dr. Michael Palmer and Dr. Sucharit Bhakdi.
According to the document, most young people, particularly adolescents are now immune to SARS-CoV-2, hence making the vaccination unnecessary. They go on to offer the scientific basis for this assertion. The authors also say that the "oft-cited rationale for vaccinating individuals who are not themselves at risk of severe disease is the need to induce 'herd immunity'". But this rationale, according to the authors, is based on the mythical idea of "asymptomatic spread".
The authors go on to describe the data showing that Moderna lacks efficacy as well as the evidence showing that the vaccine has negative impact on the morbidity of children. Side effects were common among children, and that clinical trials made inadequate attempts to determine the optimal dose for children.
The document may be accessed here: https://doctors4covidethics.org/wp-content/uploads/2021/10/expertise-moderna.pdf
Editor's Note: This document is very important, particularly for us in the Philippines because it is one of two vaccines authorization for children aged 12-17 years. And as child vaccinations are set to begin today, October 15, 2021, we hope that parents will be able to read this before they make the decision on whether they will allow their children to take part in this vaccination experiment.
We encourage you to read this particular document, since there are some small differences between Moderna and Pfizer. Moreover, we hope that parents know about the suspension of the use of the Moderna vaccine due to heart inflammations recorded following vaccination [see Finland suspends Moderna for young people due to increased risk of heart inflammation following vaccination, Sweden, Denmark pause use of Moderna COVID vaccine for younger age groups due to side effects, Iceland stops Moderna use for all ages. Also read FDA adds heart inflammation warning to Pfizer, Moderna experimental vaccines, EMA finds vaccine link to heart inflammation].
Read Original Article
Read Online
Click the button below if you wish to read the article on the website where it was originally published.
Read Offline
Click the button below if you wish to read the article offline.