Finland study shows vaccines, universal masking, useless against Delta variant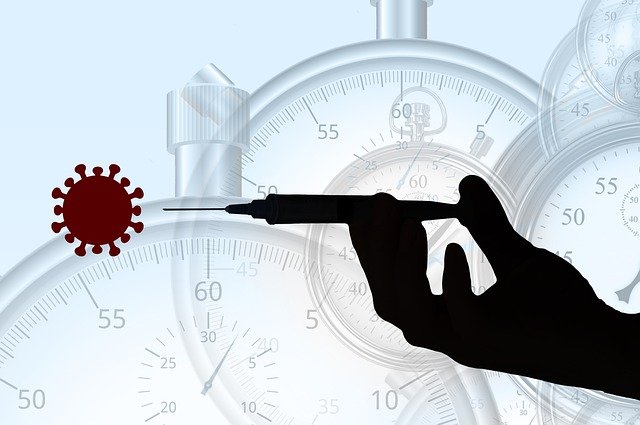 This article was published by the journal Eurosurveillance last July 29, 2021. It studied the Delta outbreak in a secondary care hospital in Finland and discovered that despite full vaccination and universal masking COVID infections continue to occur.
The study was set at Tavastia Proper healthcare district (HD) and described the COVID outbreak that occurred in one of the central hospitals in the HD in May 2021. Based on genomic sequencing, hospital authorities found that the outbreak was caused by the Delta variant, which then confirmed its contagiousness.
According to the study, a total of 58 case-patients were detected, 18 of whom died. The median age of the deceased was 80 years, 11 were men, one was vaccinated with two doses, 11 with one dose and six were unvaccinated. The researchers say that for the majority of the deceased case-patients, COVID likely contributed to their death. All had an underlying condition that required hospital treatment prior to COVID infection. Meanwhile, 45 health care workers (HCW) tested positive for the Delta variant, 18 were fully vaccinated, 6 received one dose, and 21 were unvaccinated. There were no reports of hospitalization and mortality among HCW-cases. The study also found that there have been secondary infections among close contacts of the case-patients and the HCW-cases.
Editor's Note: Based on this study, we can see clearly that there is no truth to the statement that the Delta variant will lead to the "pandemic of the unvaccinated"[1]https://news.yahoo.com/pandemic-unvaccinated-093036297.html. In fact, the data from this limited study from Finland confirms that it is the vaccinated who are susceptible to infection and COVID death [we have a number of articles showing this, see New COVID surge in 4 out of 5 top vaccinated countries in the world, World's most vaccinated nation activates new lockdowns as cases rise, Dr. Harvey Risch: 60% of new COVID patients have received vaccines, CDC: 5,800 fully vaccinated Americans have contracted COVID-19, 74 dead, Almost 50% infected with Delta variant in Israel are fully vaccinated].
It is also clear from this study that it is not the vaccination status that leads to death, but rather, the strength of a person's immune system [see Delta and Other Variants: Fear Appeal for Permanent Lockdowns, Killer Vaccines. Strengthening Natural Immunity the Way Out.].
Another point we wish to raise is this: universal masking does not prevent outbreaks. The virus will move when it can, and even vaccination will not stop it from wreaking havoc. The only effective defense against it is boosting our immune system. It's time to stop ignoring this truth. [To learn more about this, read Your immune system can protect you from COVID and all its future variants, anyone who says otherwise is lying, Metastudy shows little possibility for variants to escape human immune system].
Read Original Article
Read Online
Click the button below if you wish to read the article on the website where it was originally published.
Read Offline
Click the button below if you wish to read the article offline.