Congress sets deliberation for mandatory COVID vaccination bill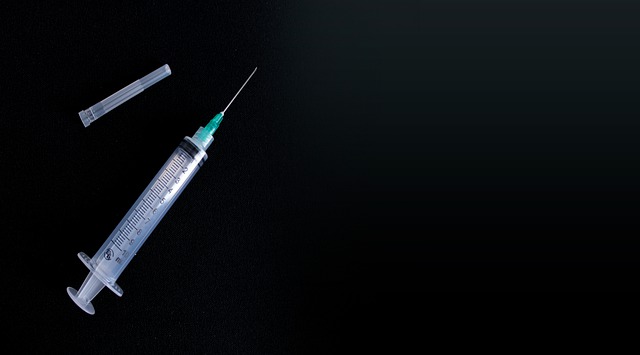 This August 1, 2021 article from the Manila Bulletin provides an update on the mandatory COVID vaccination bill authored by Cavite Rep. Elpidio Barzaga [we first introduced this bill in April 2021, see House bill seeks to make COVID-19 vaccine mandatory]. According to the article, the bill, known as House Bill No. 9252, is set to be deliberated on by the Committee on Health either this August or September 2020.
The bill seeks to amend Republic Act No. 11525 or "An Act Establishing the Coronavirus Disease 2019 (COVID-19) Vaccination Program Expediting the Vaccine Procurement and Administration Process, Providing Funds Therefor, And For Other Purposes" which makes it mandatory for anyone who is eligible for a COVID-19 vaccine to take it. Under the bill, "no persons who are covered by this Act, as determined by the DOH, shall be allowed to enter, convene or occupy public places, whether or not government or privately owned".
Barzaga says that this bill aims to curb vaccine hesitancy in the Philippines.
Editor's Note: We must remember that his bill has been entertained by the Congress despite explicit statements from the Department of Health (WHO) and the World Health Organization (WHO) stressing that vaccination should be voluntary [see DOH says COVID-19 vaccination should be voluntary and W.H.O. does not back vaccine passports – for now]. We are also getting new information from global experience that the vaccines cannot be used for herd immunity as both the vaccinated and the unvaccinated can transmit the virus. Science has also shown us that the vaccine can fail, as evidenced by the many people who have tested positive for COVID, and consequently been hospitalized [see COVID 'vaccine failure' more likely if you have a weakened immune system, New COVID surge in 4 out of 5 top vaccinated countries in the world, World's most vaccinated nation activates new lockdowns as cases rise, Dr. Harvey Risch: 60% of new COVID patients have received vaccines, CDC: 5,800 fully vaccinated Americans have contracted COVID-19, 74 dead, Almost 50% infected with Delta variant in Israel are fully vaccinated]. What is behind this drive to force people to take the vaccine?
Under this mandatory COVID bill, good citizens of this country who refuse to take the vaccine are treated as criminals. It provides governments the right to abuse their authority and to violate citizens' right to movement and self-governance. It is telling us that we are no longer sovereign individuals and our bodies are owned by the government [In a previous article, Nicanor already mentioned that these illogical coronavirus policies are violating at least 38 provisions of the Philippine Constitution, see Attention Lawyers! Take Action! We are in the Midst of Medical Martial Law. Our Human Rights Are Being Trampled Upon and Millions Harmed by Illegal lockdowns. Plus Hundreds of Thousands are Killed/Harmed by Illegal Vaccines. Disaster Amidst a Fake Health Emergency in the Philippines.].
We must not forget that these vaccines are still in the experimental stage and reports of injury continue to be received. The "small" number of adverse events and deaths in the Philippines is not because the vaccines are safe, but because Filipinos who experience these adverse events do not file reports. Also, we need to remember that the virus is not as deadly as the government and the media want us to believe [see New estimates put COVID infection fatality rate at 0.15%]. Even the "dreaded" Delta variant is not as deadly as they want us to think [see Delta and Other Variants: Fear Appeal for Permanent Lockdowns, Killer Vaccines. Strengthening Natural Immunity the Way Out.]
Vaccines cannot guarantee ones' safety from the disease, nor does it have a significant effect on mortality as the press has been parroting [see COVID Case fatality rate has been stagnant since November 2020]. Is Rep. Barzaga aware of any of these facts? Will he stand to gain from his oppressive bill? If he is acting in the interest of citizens of this country, then he should check the facts first, before making such useless proposals.
Read Original Article
About The Author