COVID-19 Vaccines Seriously Millions and Sabotaged Economies with $147 Billion in Losses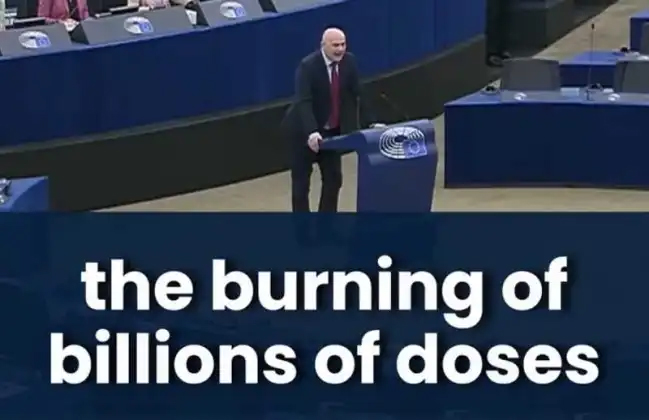 A recent US analysis of Covid data by scientists and a seasoned former Blackrock economic manager has found that vaccines have caused $147 billion in economic damages and tens of millions of injuries and disabilities to people.
This article contains a Twitter post by Edward Dowd, the Blackrock analyst, about the estimated economic damage or cost.    https://twitter.com/DowdEdward/status/1640735068489408512 .
Editor's Note: The data is as shocking as it is solid. Blackrock is the world's largest asset manager with a portfolio in the trillions. One who is an asset manager in such a giant economic institution is surely qualified to analyze the economic implications of vaccine damage. https://covidcalltohumanity.org/2022/02/22/ex-blackrock-executive-warns-pfizer-fda-committed-fraud-invalidates-all-indemnity-contracts-signed/  Vaccines wreak havoc on people's lives and seriously damage the economy.  https://covidcalltohumanity.org/2022/09/21/edward-dowd-financial-collapse-a-mathematical-certainty/   Regulatory agencies like the CDC tend to hide incriminating data. https://covidcalltohumanity.org/2022/09/03/new-website-uses-cdc-data-to-show-vaccines-caused-high-excess-deaths-among-millenials/  It is time for the CDC and their ilk to make their data available to the general public for the latter's analysis. If the regulatory agencies are not lying, they should have no problem making their data available for expert analysis.
Read Online
Click the button below if you wish to read the article on the website where it was originally published.
Read Offline
Click the button below if you wish to read the article offline