UK Government will Reimpose Restrictions for Those Who Refuse COVID Boosters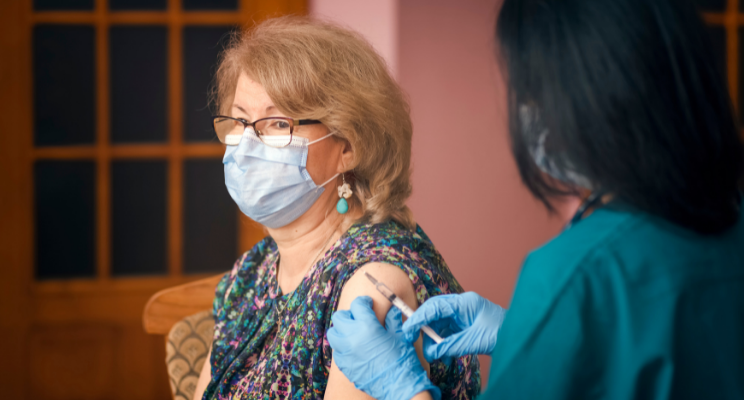 In this November 7, 2021 article for The Telegraph, Harry Yorke reports on new plans of the UK government to reimpose quarantine and testing requirements for eligible groups who refuse to take a booster dose. The plan was confirmed by government sources, though no official pronouncement has been released.
According to the report, the government was already looking at proposals, which would be modeled on the system in Israel.
The government also announced via another article that they are "looking at imposing restrictions on those returning from abroad amid concerns that waning immunity over time risks them returning home with the virus".
Editor's Note: Didn't we say that Big Pharma would try to get these COVID vaccines normalized, and that booster shots would become a standard among countries? [In fact, various health authorities have already made the same announcements, read Israel vaccine czar warns citizens they need to prepare for fourth injections, says, "This is our life from now on", Australian Health Chief: COVID will be with us "forever", people must "get used to" endless booster shots].
Didn't we say that governments will try to use these boosters to maintain their control over their citizens? [See Fauci: "Full vaccination" will likely mean getting a booster shot, Top FDA officials resign over booster plan, says White House announced policy before agency approved it, CDC advisors raise concerns about 'over-vaccination' and ask the White House for more data to show boosters are needed. Also read Top FDA virologists, WHO scientists: No credible evidence for COVID booster shots, Stop Booster Jabs, WHO Urges Wealthy Nations].
And while most people do not understand what is wrong with the government's position, we hope you, our readers, can advocate and explain it to those who do not understand. To date, there are no vaccines on the market which has a biologics license [No, the Pfizer BioNTech vaccine that is being rolled out today are not FDA approved, read The approval of the Pfizer jab is not about health. It was about forcing people to take the jab.].
Every single one of these "vaccines" is still experimental. Moreover, there are known risks to these vaccines, and millions of cases of adverse events following vaccination have already been recorded [see FDA adds warning to Johnson and Johnson vaccine for increased risk of rare neurological complication, EMA confirms: AstraZeneca vaccine linked to rare blood clots, FDA adds heart inflammation warning to Pfizer, Moderna experimental vaccines, AstraZeneca and Pfizer jabs associated with serious new side effects, FDA knew COVID vaccines would lead to severe adverse events, sanitized info was given to people to prevent vaccine-hesitancy. There are a lot of other reported adverse effects from these vaccines, read our section on Vaccines to know more].
These vaccines do not prevent infection, nor can they stop transmission, which means that they cannot be used to control COVID [see Fauci: Early COVID-19 vaccines will only prevent symptoms, not block infection, COVID Vaccines Do Not Prevent Transmission, Will Lead to a Variant Killing 35% of People it Infects, COVID Vaccines Do Not Prevent Transmission, Will Lead to a Variant Killing 35% of People it Infects, Iceland and Denmark: No herd immunity from vaccines, New York Times: Herd immunity will not be achieved with vaccines, Study confirms possibility that vaccine recipients will face ADE injuries and deaths].
These vaccines are also damaging immune systems, making recipients more susceptible to more severe symptoms of COVID and other viral diseases. [see Research suggests Pfizer-BioNTech COVID-19 vaccine reprograms innate immune responses, Covid-Injection Lowers Natural Immunity by five- to six-fold, UK Government Data: Vaccinated are Seeing their Immune Response Plummet by About 5% Each Week]. Repeated booster shots will only make matter worse [see Pre-print study from Japan shows Delta will acquire complete resistance to current COVID vaccines].
Read Original Article
Read Online
Click the button below if you wish to read the article on the website where it was originally published.
Read Offline
Click the button below if you wish to read the article offline.