Government Ramps Up Vaccination and Booster Shot Campaign Due to 27 Million Near-Expiry COVID Doses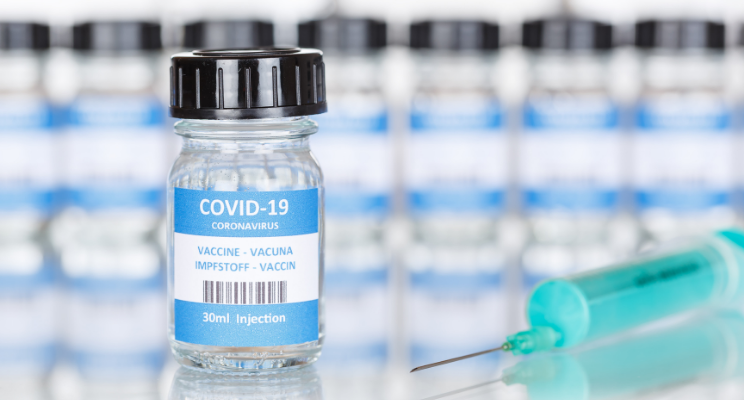 In an April 2, 2022 article published in Inquirer, John Eric Mendoza reported that about 27 million COVID-19 vaccine doses are nearing expiry in the Philippines, with most of its eligible vaccinated population yet to receive their vaccine booster shots.
According to the report, Presidential adviser for entrepreneurship Joey Concepcion, on Saturday, April 2, said the unused vaccines might expire in July as he encouraged the government to administer the vaccines.
Also, Concepcion said, "Let's not allow 27 million doses of the COVID vaccine to go to waste… We need to push a little and do the groundwork now… People have become complacent and no longer feel they need to be boosted." In addition, Concepcion stressed that: "If we don't use these vaccines, we will have wasted the Filipino taxpayers' money… It's money the Philippines can't afford to waste."
Editor's Note: What does an entrepreneur's involvement mean to the healthcare system? When he and his cohorts are all concerned with the wasted covid jabs from taxpayer's money, Filipinos do not see the need for medical intervention using the experimental covid jabs [see Government Fails to Meet 5M Goal of 3rd Mass Vaccination Drive, Says Filipinos Don't See the Urgency in Taking Boosters; Philippines: Fourth Wave of National Vaccination Drive for COVID Has Low Senior Citizens Turnout; The Philippines Sees Steady Decline in Vaccination Rate Despite COVID Jab Campaign Drive; Philippines: Nine Regions Failed Vaccination Drive Target].
These officials probably overlooked and failed to acknowledge that Filipinos are getting aware of the truth and wiser with their choices [see Why is the Philippine Government so Determined with its Vaccination Drive When COVID Jabs are No Longer Effective in Preventing COVID?; Freedom Is Our Birthright, Not Conditional Based on Medical Status].
In 2021, the initial inoculation program was voluntary until the authorities employed soft coercion through incentives and entertainment [see IATF Planning to Incentivize the Vaccinated; This is how governments plan to weaponize psychology to keep the public compliant]. As we move forward to the vaccination, we know how the government utilized force, manipulation, and discrimination [see Are the executive orders being passed by LGUs restricting the movement of the vaccine-free, legal?; What's Wrong with the DoTr's "No Vax, no Ride" Policy?; A Parent of Dengvaxia Victim Together with a Parent Who Formerly Covered Dengvaxia Case File TRO to Stop Pediatric Rollout of COVID Vaccines; More Parents Stepped Forward Joining Petitioners Seeking to Halt Covid-19 Inoculation of Children].
Currently, we are done with the first quarter of 2022, and we have seen a high rate of covid jab adverse events [not seen on mainstream media but posted on social media account before censorship], natural immunity at work, and seeing beyond fear appeal; how could these purveyors tell us to take the expiring jabs? [See Psychiatric Disorder Following Pfizer COVID Jab, Not a Rare Case, VigiAccess Has Recorded Thousands of Cases; DOH Undersecretary Herminigildo Valle's 17-year-old Son Dies Days After the Second Dose of COVID Jab; A Previously Healthy Woman Dies From Rare Brain Disorder After Second Pfizer Shot; Autopsy confirms Michigan woman died from blood clots due to vaccine; Ground-breaking autopsy report shows the vaccinated had toxic spike proteins all over the body; W.H.O's VigiAccess Shows More than Two Million Adverse Events Following COVID Vaccination; Study: Natural immunity still robust and persistent after one and a half year of recovery from COVID infection; Why are Other Countries Now Acknowledging Natural Immunity in the Absence of Vaccination?.]
We all know our government has the power to restrict our movements in the semblance of a health crisis, but we are now cognizant of the legality and constitution. They can scare us into complying, but we can never fall prey to their predatory prance once we know the law and our rights. [See Commission on Human Rights: Threats of Arrest Against the Vaccine-Free, Unconstitutional; South African President: Workers May Refuse COVID Vaccines on Medical and Constitutional Grounds; Covid shots home visit unconstitutional; What can I do if my LGU comes knocking on my door to give me a booster shot?; PAO Chief Atty Persida Acosta Calls for the LGUs Not to Discriminate Against the Vaccine-Free.]
The government could ramp up their booster program, but they can not employ force unless they are that desperate to make each Filipino yield to this insanity [see Evidence Shows: Taking Booster Shot is Insanity; DOH Warns Against Repeated Doses for Lack of Long-Term Effects Data but Calls Jabs Safe and Effective]. If they acknowledge natural immunity from the beginning, we won't be in this confusion nowadays. What's the use of these boosters shot from the exact formulation of the initial jabs when they have failed to prevent infection and transmission? [See WHO: Boosters Using Original COVID Vaccines not Appropriate or Sustainable; Endless boosters can lead to increased autoimmune disease].
Zero covid plan is another insanity. We can never achieve it as China becomes evidence of that failure [see China goes back into lockdowns in quest for the mythical zero COVID]. Other countries have already recognized that covid jabs will never lead to herd immunity, open the borders, and move forward post-covid state [see Norway Believes Natural Immunity is Better Protection for Children Five to 11 Years; Iceland: Vaccines Not Enough, as Many as Possible People Need to be Infected for herd immunity; South Africa eases most COVID restrictions, citing high population immunity; South Korea continues to relax COVID restrictions despite experiencing highest per-person infection rates in the world; UK the 11th Country to Remove COVID-19 Travel Restrictions. Also, read CDC Director Employs Linguistic Manipulation to Continue Misleading the Public About COVID Truth].
Maybe, the Philippines will be better off if we start living with the "virus" and determine that natural immunity can drive us out of this purported pandemic [see Why Can't COVID Vaccines Create Herd Immunity?; Could Fauci's Admission of Natural Immunity Change the Herd Immunity Credence; Geert Vanden Boosche: Natural immunity, not vaccines, will create herd immunity].
Read Original Article
Read Online
Click the button below if you wish to read the article on the website where it was originally published.
Read Offline
Click the button below if you wish to read the article offline.