Norway Believes Natural Immunity is Better Protection for Children Five to 11 Years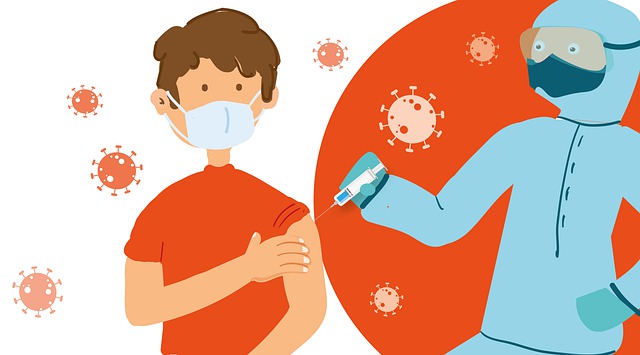 In this January 19, 2022, published by Politiken, Lars Dahlager reports on the latest decision from Norwegian authorities regarding vaccination for children aged 5 to 11 years old.
According to the report, the Norwegian National Institute of Public Health will not recommend children aged 5 to 11 years be vaccinated against COVID. The health authority adds that most children do not benefit from getting vaccinated. Margrethe Greve-Isdahl, Norway's chief physician and specialist for pediatric diseases at the National Institute of Public Health says, "Should we vaccinate 440,000 Norwegian children for something that causes asymptomatic infections for half and very mild symptoms in almost everyone else? In that age group, we in Norway have had 24 admissions in two years. It is an incredibly large operation to start for a group that has such a small risk".
Despite not recommending the vaccine for young children, Norway will make the vaccine available for those who wish to do so, particularly those children who are sick with serious, chronic diseases, and their vulnerable relatives. Several other experts from Denmark are now encouraging their government to follow the Norwegian model.
Norway's decision is based on an assessment conducted by their health agency. The document is currently in Danish and may be translated to English through DeepL Translate. Access the document here: https://www.fhi.no/contentassets/3596efb4a1064c9f9c7c9e3f68ec481f/2022-01-07-svar-pa-oppdrag-58-om-dose-to-til-12-15-aringer.pdf
Editor's Note: This is the same decision made by Finland in December 2021 [read Finland will not recommend COVID injections for healthy children aged 5 to 11 years]. The question is, why aren't other countries making the same conclusions as Norway and Finland? Why are the others allowing widespread rollout of the vaccines to very young children when there is such high risk for vaccine adverse events? [Read One in 9 Children Suffered Severe Adverse Reaction from the COVID Vaccine, mRNA Inventor: Toxic Spike Proteins from COVID Jabs Often Cause Permanent Damage in Kids, Pfizer Concealed Documents Proving that Covid Jab Will Kill Children, COVID Vaccines Would Kill 117 Children Aged Five to 11-Year-Olds in Order to Save One Child Dying from COVID].
We want people to remember that many other scientists have said the same thing as the Greve-Isdahl [see German study confirms Children at VERY low risk of COVID-related severe disease and death, Deaths from COVID are "Incredibly Rare" Among Children, French Doctors Caution Against Vaccinating Healthy Children, Urgent message from doctors: Do not vaccinate kids, Thousands of Physicians and Scientists Reach Consensus: Natural Immunity Works, Children Do Not Need COVID Vaccination, No Need for Vaccines: Children's Immune Systems Primed and Ready for SARS-CoV-2, A Scientist Tells US FDA: "Please Do Not Give This to Kids", Head of German Vaccination Commission Says He Won't Vaccinate His Child].
This means that science says that we should not vaccinate healthy children. Why then are governments ignoring this recommendation? What is the basis of the government's push to vaccinate young children when they are not at risk? [Read FDA Panel Recommends Pfizer's Low-dose Covid Jab for Young Children Ages Five to 11 Without the Safety Data, Experts assess safety and necessity of Moderna COVID-19-mRNA-Vaccine for children, Expert evidence regarding the use of Pfizer COVID-19 mRNA Vaccine for children].
Do parents realize the permanent damage that COVID vaccines can do to their children?
Read Original Article
Read Online
Click the button below if you wish to read the article on the website where it was originally published.
Read Offline
Click the button below if you wish to read the article offline.