mRNA Inventor: Toxic Spike Proteins from COVID Jabs Often Cause Permanent Damage in Kids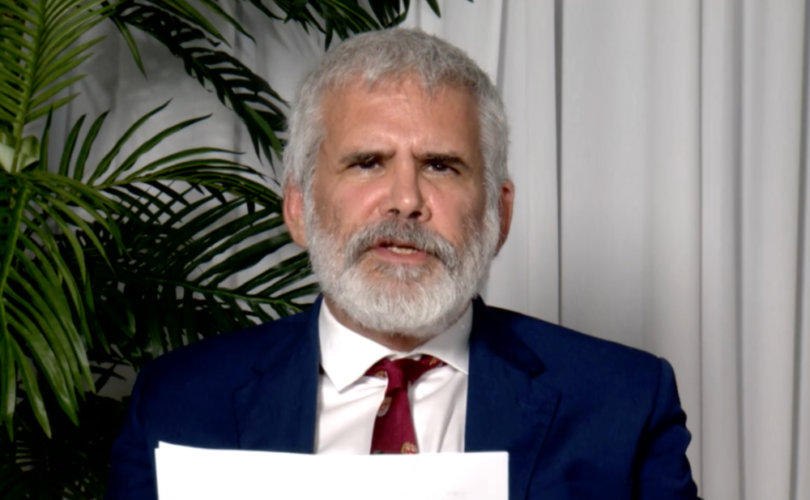 The following statement was released by Dr. Robert Malone, inventor of the mRNA vaccine technology. It was published by Life Site News last December 14, 2021.
Malone's message in this short statement is pretty clear: the decision to inject children with COVID "vaccines" is irreversible. It could cause permanent damage to children's critical organs including their brain and nervous system, their heart and blood vessels, and their reproductive system. The most important damage it can cause, according to Malone, is that the "vaccines" can trigger fundamental changes in the immune system.
He closes his statement with these words: "The reason they're giving you to vaccinate your child is a lie. Your children represent no danger to their parents or grandparents…there is no benefit for your children or your family to be vaccinating your children against the small risks of the virus, given the known health risks of the vaccine that as a parent, you and your children may have to live with for the rest of their lives. The risk/benefit analysis is not even close with this vaccine, for children. As a parent and grandparent, my strong recommendation to you is to resist and fight to protect your children."
Editor's Note: In recent months, Dr. Malone has become very strong in his positions about these COVID vaccines, particularly those that utilized the very technology he helped create. He has been actively campaigning against vaccination for children and COVID mandates [He is one of the signatories of the two huge consensus statements, see World's best scientists and top physicians sign Rome Declaration: Policies by governments may be crimes against humanity and Thousands of Physicians and Scientists Reach Consensus: Natural Immunity Works, Children Do Not Need COVID Vaccination].
Why would anyone risk their comfortable life and their careers if these vaccines were truly effective?
Health organizations such as the World Health Organization (WHO), the US Centers for Disease Control and Prevention, the US Food and Drug Administration, and even our very own Department of Health (DOH) want us to think that the scientific consensus is that these shots are "safe and effective." But the truth is coming out.
These vaccines are neither of these things, and people are starting to wake up to the lies. [See Head of German Vaccination Commission Says He Won't Vaccinate His Child, Japanese Health Ministry warns of COVID vaccine's side effects, Biden's vaccine mandate faces another legal hurdle: Judge blocks mandate for federal contractors, CHR Chief for Region 6 Says Vaccination of Workers Must Remain Voluntary, Australian Senator Calls for Immediate Suspension of Vaccine Rollouts for Children, Expert Immunologist Cautions People on the Efficacy and Safety of COVID Vaccines, French Doctors Caution Against Vaccinating Healthy Children, Senior NIH Expert Speaks Up Against Vaccine Mandates, Urgent message from doctors: Do not vaccinate kids, US Federal Court: Biden's Vaccine Mandate Unconstitutional, Microbiologist: "Enlisting kids in clinical trial is unfathomable", Planet revolts against COVID tyranny].
It is only a matter of time before the foundations of this scamdemic crumble to the ground.
Read Original Article
Read Online
Click the button below if you wish to read the article on the website where it was originally published.
Read Offline
Click the button below if you wish to read the article offline.