BioNTech CEO Tries to Sell Boosters, Ignores Reality that Omicron is Non-Lethal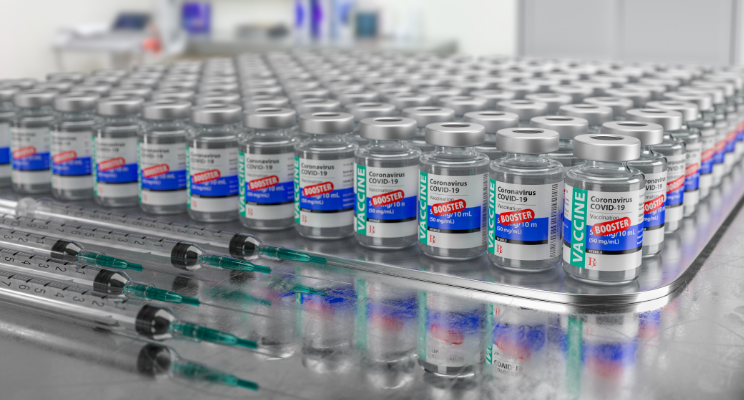 In this December 8, 2021 article published in The National Files, Jack Hadfield reports on the statements of Ugur Sahin, the CEO of BioNTech regarding the efficacy of his company's COVID vaccine versus the Omicron variant.
Sahin said: "Our preliminary, first dataset indicates that a third dose could still offer a sufficient level of protection from the disease of any severity caused by the Omicron variant. Broad vaccination and booster campaigns around the world could help us to better protect people everywhere and to get through the winter season."
Sahin also revealed that BioNTech was already working on an "adapted" vaccine for the Omicron variant. Sahin argued that it was "very clear" that people should take three doses for their Omicron vaccine, rather than two.
Editor's Note: Just a few days after this statement, Pfizer CEO[1]https://www.webmd.com/vaccines/covid-19-vaccine/news/20211209/omicron-fourth-vaccine-dose-pfizer has announced that a fourth dose would be necessary to combat the Omicron variant, so that will sum up to more jabs.
How many vaccine doses are you willing to take? Will governments change the definition of "fully vaccinated" to include a third dose? [This is not beyond reality as governments have already previously modified the meaning of "vaccinated" and "unvaccinated", see CDC Lies Again, Creates a Horribly Confusing Definition of "Unvaccinated"].
This report also indicates that the experiments will continue. Will the FDA require new clinical studies to establish the safety of these "adapted" vaccines? Or will these be rolled out directly to gullible citizens on the pretense of another false emergency? [Data from South Africa shows that there is no reason to panic about Omicron, see Omicron Variant have "Extremely Mild" Symptoms, Says Doctor Who First Reported It].
We knew from the beginning that vaccines will lose their efficacy every time a new variant gets developed [see Geert Vanden Boosche: Natural immunity, not vaccines, will create herd immunity]. Why aren't governments adapting their responses to include this well-known fact?
Why are we still bothering with vaccines when we know that Omicron, in particular, is mild and that natural immunity is broad? [see New study: T-cells induced by COVID infection can respond to new SARS-CoV-2 variants; Our immune system evolves to fight coronavirus variants; The Science is Clear: Our Immune System Can Confer Natural Immunity Against COVID and its Variants; Our immune system is the biggest mystery during this coronavirus outbreak; Hundreds of Researches Confirm Natural Immunity is Complete and Longer-lasting, More Powerful than COVID Vaccines].
We think that Omicron is a safe opportunity to build true herd immunity to SARS-CoV-2 [see Iceland and Denmark: No herd immunity from vaccines; New York Times: Herd immunity will not be achieved with vaccines; Immune system has 27x more protective power than vaccines: Case for COVID vaccine passports demolished; Thousands of Physicians and Scientists Reach Consensus: Natural Immunity Works, Children Do Not Need COVID Vaccination; Pfizer Scientists Caught on Camera: Natural Immunity Better than Covid Injection; CDC cheats reporting on breakthrough cases, vaccinated in Israel 6.74 times more likely to be infected, natural immunity the way out].
Read Original Article
Read Online
Click the button below if you wish to read the article on the website where it was originally published.
Read Offline
Click the button below if you wish to read the article offline.