Omicron Variant have "Extremely Mild" Symptoms, Says Doctor Who First Reported It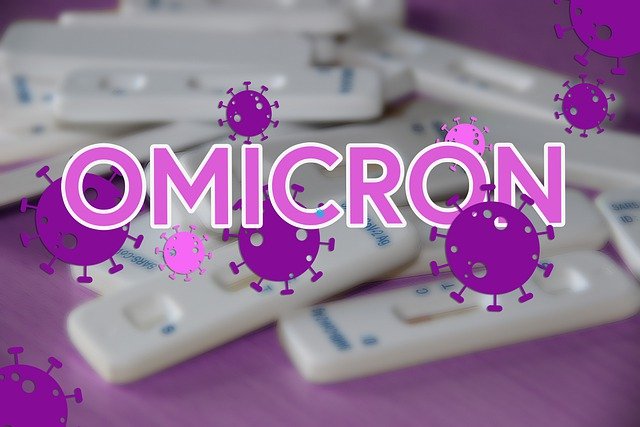 The following article was written by Sophia Ankel and published by Business Insider last November 29, 2021.
The report features a statement from Dr. Angelique Coetzee, the South African doctor who first reported the Omicron variant. Coetzee is a private practitioner and chair of the South African Medical Association.
According to Coetzee, the Omicron variant has symptoms that are extremely mild and nobody has been hospitalized with it yet. She adds that some patients reported feeling extremely fatigued with body aches and headaches, but many did not have a cough or lose their smell or taste, which are typical symptoms of COVID.
The Omicron variant, officially referred to as B.1.1.529 was first identified in Botswana and South Africa. It has been detected in Israel, the UK, the Netherlands, Germany, Italy, the Czech Republic, Australia, Belgium, and Hong Kong.
Editor's Note: The Omicron variant was first added as a variant under monitoring last November 24, 2021. In just two days, it has risen to become a variant of concern (VOC). What was the basis of this categorization?
A document published by the World Health Organization (WHO) offered this working definition for a VOC[1]https://www.who.int/en/activities/tracking-SARS-CoV-2-variants/:
Has genetic changes that can affect characteristics such as transmissibility, disease severity, immune escape, diagnostic or therapeutic escape; and is identified to cause significant community transmission or multiple COVID-19 clusters,
Increase in transmissibility or detrimental change in COVID-19 epidemiology; OR
Increase in virulence or change in clinical disease presentation; OR
Decrease in effectiveness of public health and social measures or available diagnostics, vaccines, therapeutics.
In a November 28, 2021 update about Omicron[2]https://www.who.int/news/item/28-11-2021-update-on-omicron, the WHO says that they do not know if the variant is more transmissible and whether it causes severe disease. They also do not know whether the current vaccines are still effective against this variant. They do not, however, that the variant can be detected by RT-PCR and that current treatments still work for this variant.
So the question is: if there were so many unknowns about the Omicron variant, how did the WHO determine that this was indeed a variant of concern and not just a variant that needs to be monitored? As we can see from this simple discussion, it seems like the WHO is not following their own working definitions for these variant categories.
Now, based on this statement from Coetzee, there is nothing to panic about the new variant. It is clear that governments are over-reacting. Or could it be that they are inflating the issue of the Omicron variant so they get another opportunity to bring lockdowns back and prevent citizens from protesting against the government's unscientific mandates?
Read Original Article
Read Online
Click the button below if you wish to read the article on the website where it was originally published.
Read Offline
Click the button below if you wish to read the article offline.