Dr. Vernon Coleman: mRNA Jabs are Causing Cardiac Disorders Resulting to Sudden Deaths and Serious Injuries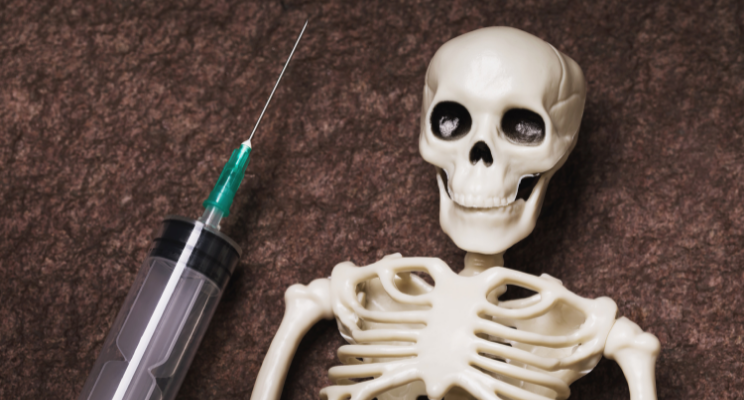 In a November 22, 2021 video report of Dr. Vernon Coleman published on his website, he reported that a paper from the medical journal 'Circulation' proves that the covid-19 jab experiment has to stop today.
Dr. Coleman was referring to a study published by Cardiology Advisor last November 18, 2021, stating that receiving mRNA vaccines significantly increases the risk of developing acute coronary syndrome (ACS) [see Risk of Developing Acute Coronary Syndrome Increases After Vaccination to understand the findings of that study].
Dr. Coleman comments, "That's the death bell for the covid-19 mRNA jabs… The mRNA jab is, remember, known not to stop people [from] catching covid. And it is known not to stop people [from] spreading it… And yet vast numbers of deaths and serious injuries have occurred among people who have been jabbed."
Dr. Coleman added, "If there were any journalists left in the mainstream media, this news would be lead item on all TV and radio programmes and be on the front pages of all newspapers…I've said for a year that this jab was an experiment – certain to kill and injure…We've always known that to experiment on people without their full consent and understanding – after disclosing all the risks and potential side effects – is a crime."
Editor's Note: This report capped all the previous evidence with cardiac disorders such as myocarditis, pericarditis, and heart attacks due to blood clotting. [The evidence supporting the conclusions of this report is mounting, read The Pandemic of Heart Attacks Caused by Blood Clots; Dr. Charles Hoffe: mRNA vaccines will kill most people through heart failure, 62% already have microscopic blood clots; AAPS: Blood clots happen with all COVID vaccines; Hongkong finds increased myocarditis in teens; EMA finds vaccine link to heart inflammation; FDA adds heart inflammation warning to Pfizer, Moderna experimental vaccines; Autopsy confirms Michigan woman died from blood clots due to vaccine; It's official: BBC presenter Lisa Shaw died of COVID vaccine complications.]
Dr. Coleman is correct to say that this is a death bell for the covid jabs and will certainly be a major deterrent to making COVID shots mandatory.
This paper offers rock-solid proof that experimental jabs are could be one of the most significant causes of fatality among vaccinated. It might be the culprit of the increasing myocarditis cases and sudden death due to cardiac arrest.
Perhaps one of the most baffling cases of cardiac arrest and sudden deaths are those occurring among athletes. Below, we have compiled a list of athletes who are "falling like flies" due to cardiac arrest and heart problems:
Also, check this comprehensive details of athletes who suffered cardiac-related problems, 307 Athlete Cardiac Arrests, Serious Issues, 175 Dead, After COVID Shot – Real Science (goodsciencing.com)
What could have triggered the sudden deaths and injuries of these athletes? There are many more players, one foot on the grave but authorities are hushed about the possibility and the link to jabs[1]https://americasfrontlinedoctors.org/2/frontlinenews/500-increase-in-sudden-cardiac-and-unexplained-deaths-among-fifa-athletes-in-2021/[2]https://dailyexpose.uk/2021/12/03/uk-government-guidance-admits-high-percentage-of-all-hospitalised-children-are-suffering-myocarditis-due-to-covid-injections/[3]https://dailyexpose.uk/2021/12/08/278-percent-increase-in-heart-attack-deaths-among-soccer-players/.
We know, however, that for athletes to retain their position on the team and the game have to be inoculated and those who refused are suspended or denied to play the season [see Athletes Pushback, Risking Million-dollar Careers to Refuse Vaccine Mandates]. Could vaccinations cause these sudden deaths and heart ailments among vaccinated athletes? This certainly deserves an inquiry due to its increasing occurrence.
The study Dr. Coleman has cited could be the answer to why this is happening. Even US Food and Drug Authority is aware of this [see the list of possible side effects on FDA documents prior to inoculation agenda last 2020, FDA knew COVID vaccines would lead to severe adverse events, sanitized info was given to people to prevent vaccine-hesitancy].
We are also sure that several countries are now recognizing the high incidence of heart inflammation among vaccinated young people [see Germany Suspends Moderna for Under 30s; France Halts Use of Moderna for People Under 30 Years; Finland suspends Moderna for young people due to increased risk of heart inflammation following vaccination; Iceland stops Moderna use for all ages; Sweden, Denmark pause use of Moderna COVID vaccine for younger age groups due to side effects; Taiwan halts second dose of Pfizer COVID vaccine for children aged 12-17 years].
All the naïve physicians should read and analyze this peer-reviewed paper and tell every person taking the jab how 'safe and effective' the doses they are administering. Refusal to acknowledge this danger or ignorance does not justify this crime any longer. Doctors who continue to deny the dangers of these COVID jabs will be accomplices of murder or be criminals themselves.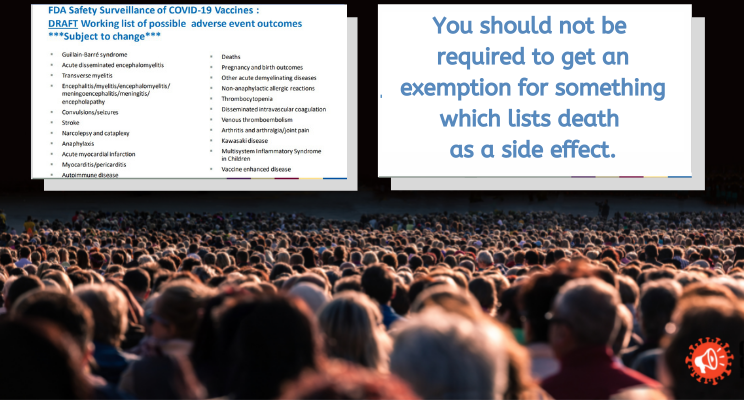 Here's another one: will you let your child spin the wheel?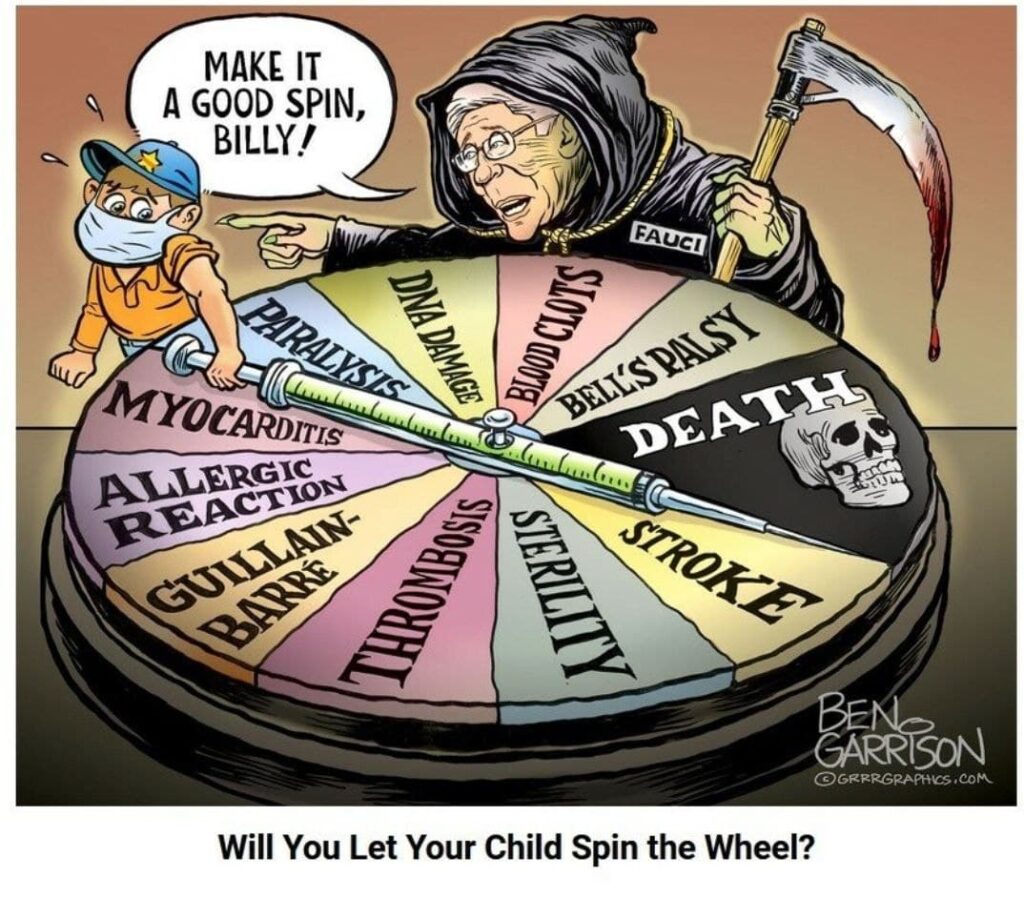 Read Original Article
Read Online
Click the button below if you wish to read the article on the website where it was originally published.
Read Offline
Click the button below if you wish to read the article offline.